The fact that technology keeps advancing on a daily basis is no longer a surprise for anyone who is in the loop with what is going on in the world. It has had a great impact on our personal lives as it helps us stay in touch with our loved ones and provides great sources of entertainment, in addition to finding its place in our homes and assisting us with some common chores. Technology has also aided the development of various industries, from healthcare to construction. With its innovative approaches, many tasks can be done much faster and at a much lower cost.
Another industry that has found itself boosted by the technology's progress is the gambling industry. Not only has technology made it possible for casinos to reach a much wider audience online than they would have if they stayed land-based, but it has also allowed players to gamble online from the comfort of their homes or when on the go and make the most of augmented and virtual reality as well as artificial intelligence.
In addition to all of that, the whole practice of gambling has been made much safer. So, how has technology ensured that we are protected when we choose to join an online casino and have some fun? Keep on reading.
Casino Websites are Now Safer
Anyone who has decent anti-malware software installed will know how often we encounter potentially harmful websites. Luckily, we are notified of the potential damage they can do to us and know to avoid them. Seeing as how an online casino is a place where you will put your money and personal information on the line, you surely don't want their website to be considered a threat. With that in mind, casinos are well-aware of how quickly a poorly made website can detract users from joining, so they are always on the lookout for the best protection that technology has to offer.
What is more, when we take into consideration the fact that even land-based casinos are being attacked, it's easy to see how online casinos have much greater chances of being targeted. For example, back in 2016 and 2017, Cowboys Casino from Canada was the victim of two cyberattacks, which resulted in huge amounts of confidential data being released.
Fortunately, technology has been advancing and has allowed casinos to find ways to protect themselves. One way of doing that is by using SSL encryption. Casinos are advised to implement at least 128-bit SSL Certificate security, but 256-bit works even better. However, even 256-bit SSL has to be paired with properly configured servers in order to work properly, as depending on the tech, it can provide as little as 40-bits of protection.
SSL is short for Secure Socket Layer, and there is an updated version that is even more secure – Transport Layer Security, aka TLS. While TLS is actually being used now, it is still referred to as SSL. This type of technology establishes an encrypted connection between a server and a client, meaning that it scrambles the info that is shared between the user and the website in a way that doesn't allow third parties access to that data. This approach keeps personal information like login details and credit card details safe from being intercepted by hackers during transmissions.
Well, if your anti-malware software approves of a website, how can you be sure it is using SSL security? This is easy to find out, thankfully. You need to check the URL bar and see what it says. If it says http://, that means that a website is unsecured while the URL will say https:// if a website is SSL protected. What is more, you will also see a padlock on the address bar if it has a proper SSL certificate. Some websites even use Extended Validation (EV) SSL certificates that turn the URL green to notify the user that a website is safe.
However, this type of encryption isn't just used by casinos, so keep an eye on it whenever you are purchasing something online. Everyone from financial institutions and PayPal to retailers and ticket booking services should have this security in place to protect its users. Keep in mind, though, that the home page and other sections don't have to be protected with SSL certificates – the login and payment pages need this the most. So, don't be put off if you don't see the padlock at first.
Safe Payment Methods Abound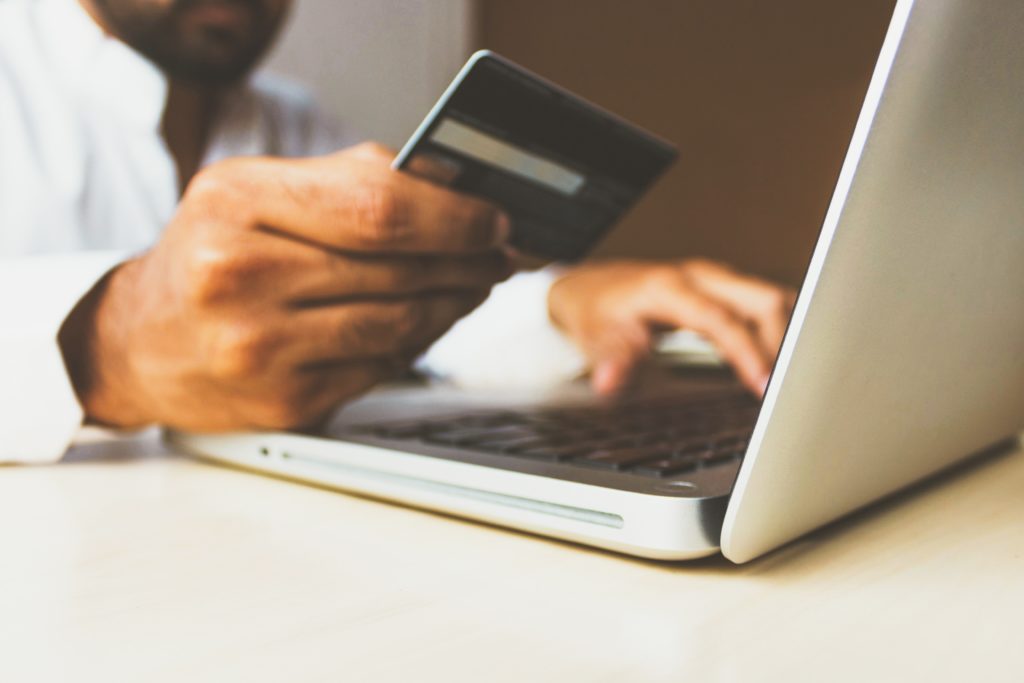 That being said, technology did not improve online casino security only in terms of encryption. Seeing as how some people make big money on these platforms, it's vital that their personal and financial data is also protected. Luckily, there are tech advancements in this area as well.
Popular and trustworthy online casinos are aware of how different people prefer different approaches to deposits and withdrawals, which is why they offer many options to their visitors. For example, some people prefer using their debit and credit cards. On the other hand, there are also those that would prefer not to share their banking information and stay anonymous while gambling.
Bearing that in mind, online casinos have implemented various other payment methods so that they can keep their users satisfied. For instance, according to CasinoTopsOnline, more advanced players like to opt for e-wallets. Fortunately, the options when it comes to e-wallets abound. While Neteller is the most widely accepted method when playing online, other alternatives are also available, such as Skrill, PayPal, Trustly, ecoPayz, and many more.
Additionally, there are also options that are available only in certain regions or are popular in certain places. Take Swedish Zimpler; for example – it is very popular among Scandinavian players. However, while an online casino will not have your information, it's important to remember that these methods are only semi-anonymous as you still have to provide the e-wallet company with your bank account or payment card.
Another approach that is fairly commonly used but perhaps not available in all territories is Paysafecard. This is an anonymous prepaid payment method where customers purchase vouchers at local stores and then use them to make online payments. While it comes with limitations in terms of deposit amounts and the inability to withdraw winnings, it is also a good approach as there is no overspending, and there is complete anonymity.
Finally, a method that has been very popular among online casino players for a while now is cryptocurrency. Plus, it is starting to find its place in many other industries as well. If used correctly, this approach is completely anonymous. On the other hand, those cryptocurrencies that are more successful and widely accepted, such as Bitcoin and Ethereum, are also quite expensive. Furthermore, a crypto wallet app and an internet connection are necessary. All of these limitations make it a not-so-approachable method.
Fair Gameplay is Ensured
Lastly, no one wants to put their money on the line if fair play is not guaranteed. The good news is that there is also a technological solution for that.
Online casinos are heavily regulated by the authorities that grant them licenses if they comply with all the necessary rules. For instance, the Malta Gaming Authority and the Kahnawake Gaming Commission are some of the regulatory bodies that provide licenses.
Furthermore, there are also third-party audits that assess the overall practices of casinos. For example, eCOGRA or eCommerce and Online Gaming Regulation and Assurance is the leading authority when it comes to the online gambling industry. Its goal is to protect players and set operational standards for casinos. This organization has independent authority in terms of ensuring that operators are supporting responsible gambling practices as well as running their business fairly and securely. There are many requirements that online casinos have to comply with in order to receive eCOGRA's seal of approval. If the 'Safe and Fair' stamp is on a casino's website, it has gone through software testing, security checks, and various other processes that ensure that the players are protected.
Technology plays a big part in ensuring that a casino is fair. Seeing as how there are various software solutions that are implemented in order to make sure everything runs smoothly, it's important not to overlook the tool called Random Number Generator (RNG). This software will generate random numbers and determine the cards a player is dealt with or what they will spin. It is used in everything from slots to roulette, so it is essential that a casino's RNG software is audited on a regular basis to confirm that it is, indeed, random and that it cannot be manipulated or controlled by neither the operator nor the players. This is something that regulators like eCOGRA deal with.
All in all, technology has improved many aspects of our lives, one of the many being safety when gambling online. From ensuring the websites where we share our personal and financial data are encrypted to providing us with a variety of payment methods, we can rely on, this area of tech shows little signs of slowing development. Seeing as how cybercriminals are always looking for new ways of hacking big companies, online casinos will have to keep up with the developments in the field and continue to implement them to keep their customers and their business safe.