A gaming PC is undoubtedly fun; however, this only holds true if you find a good one. It would be best if you did your due diligence before making your final purchase. The first step is getting to know what you need and what components are required to deliver the performance you want. Among the most crucial things to consider are raw horsepower, storage, upgradability, and add-in cards.
Computer Size (Cabinet Size)
With so many decisions to make, this task can be a little daunting. Well, don't fret; this article can help. First things first, you should understand that one size doesn't fit all when it comes to gaming PCs. Many gamers start with the hardware side of things. However, before we get there, let's talk about the exterior. Gaming computers come in many shapes and sizes. You can have small systems, midsize towers, and monoliths that you'll probably not be able to carry with one hand.
The advantage with small systems is, well, they are small. They are unobtrusive, and you can fit them where larger systems simply can't. However, they can limit future upgrade options. Mid-towers are ideal for a lot of gamers because they are a good compromise. They can fit and are large enough to allow decent upgradability and effective cooling. Lastly, there are giant monoliths known as full towers. They are likely to have a higher price and enough space to fit anything you want to put in them hardware-wise.
Custom manufacturers usually offer a selection of PC cases if you want to customize them. Ensure that you know the dimensions of the case beforehand. If you consider desktop space to be important, you should probably opt for a mid-tower.
Solid-State Drive For A Start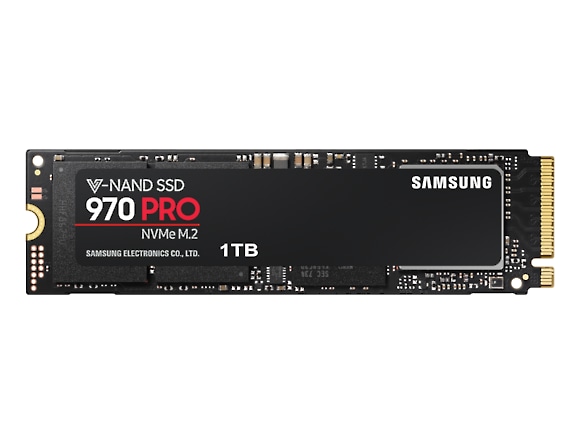 Many computers sold today come with at least 500GB of storage on a mechanical hard drive. While it is true that more space is better, you should keep in mind that unused space isn't needed.
However, the recommendation is to buy only the amount of space you need and focus everything else on performance. That is where the SSD comes in. A solid-state drive is not only far faster than the traditional hard drives but nowadays, it is also much cheaper than it used to be.
Most of them are about twice the price of hard drives at comparable storage sizes. An SSD will have a massive impact on how your PC feels and how fast your games will load.
With a decent Solid State under the hood, the PC should boot and be ready to use in less than 30 seconds. Also, most games that take a minute to load on regular hard drives should be done in about 10 to 20 seconds on an SSD.
Processor: The Heart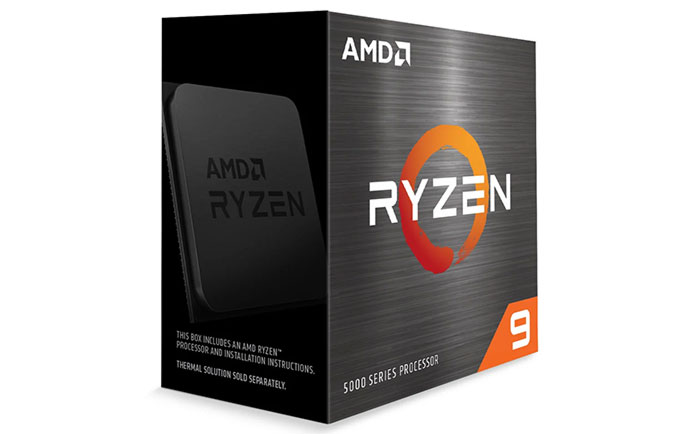 Whether you buy or build a gaming PC on your own, the processor is one of the first specifications to consider, and for a good reason. This component determines how a system will perform with most software.
When choosing a processor, you should look at specifications like processor core count. The current options range between two and sixteen cores in the mainstream space. Unless you are operating on a very tight budget, a four-core chip should be the lowest you go. Anything lower will most likely result in some severe performance issues with demanding software and games.
---
Protect Your Online Privacy With Surfshark
[The VPN that we use here at Tech Arrival]
---
Fortunately, with the current pricing, a six-core chip can be an excellent place to start. If you are looking to do a lot of high-powered work, you might want to aim for eight cores or more instead. You can also look at whether the chips offer multithreaded performance. Multithreaded chips perform way better and are better equipped to handle heavier applications.
Our Recommendation: AMD Processors have a lot to offer in terms of Value for Money considering the current scenario but it's a matter of choice. Check out AMD Ryzen 5000 Series Processors here!
Graphics Card: Great GPU Makes a Great Gaming PC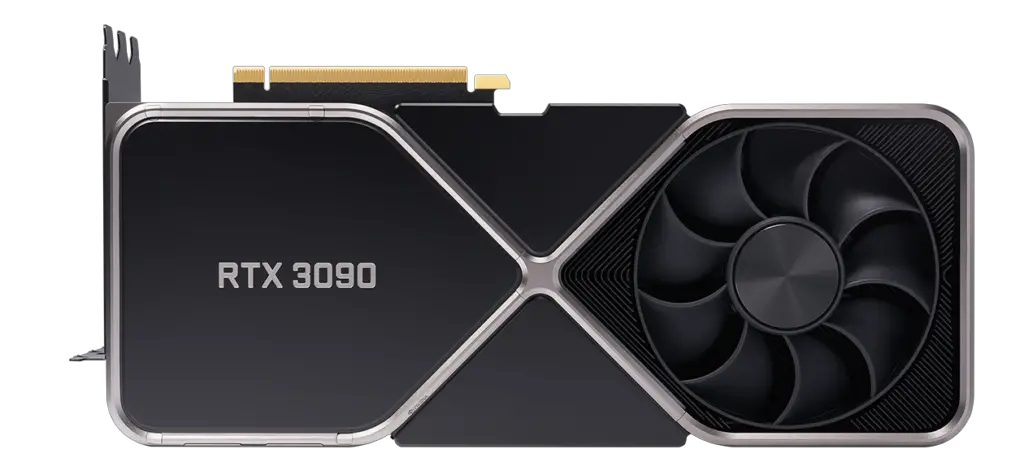 Any serious gamer will tell you that when it comes to gaming PCs, the graphics card is where most of your attention should go. The GPU is the component that has the most significant hand as far as beautifying your games is concerned. If you manage to get a good one, it can spit out high frame rates and make higher resolutions playable.
If you don't know what to look for, check the model number first. It will tell you much of the story here. Higher numbered cards usually perform better. There are exceptions, though; you might find some overclocked models from third-party GPU manufacturers that can close performance gaps between versions.
Those interested in 100+ FPS or 4K gaming will have to look higher and dig a little deeper into their pockets. High-end graphics cards cost plenty. Also, when you get a graphics card, try and opt for a newer series. They are more optimized for the more recent games and will therefore perform better.
Our Recommendation: AMD's RDNA 3 GPUs are about to launch in the market so watch out on how they perform against NVIDIA's 3000 Series.
Video Memory
One confusing element when it comes to graphics cards is video memory. It's easy to determine how much system RAM you need, but the GPU ram is a little harder to determine. You might find yourself with a choice between similar cards with different VRAM amounts. Generally, more VRAM does not have a notable impact on performance by itself, but it does enable a video card to better handle certain visual aspects.
The baseline for most modern games is around 1080p, should be 3GB, though you could push that to 4GB if there isn't much money in it. If you want to play using higher settings and future proof your system, it's probably wiser to spend a little more money on one with an 8GB memory chip.
Nowadays, it is not recommended to insert multiple video cards into your computer. Though once the right choice for higher-end gaming, today, using a multi-card configuration might result in your running into driver or game support issues, which will prevent them from unlocking their full potential. Also, multiple cards produce a lot more noise and heat than a single card.
Higher-end GPUs also support ray tracing. That won't be something to worry about because the current list of games that support ray tracing is minimal at best. The support for those kinds of features is expanding but still far from expansive, so buying a graphics card just for ray tracing alone might not be an excellent investment for now.
RAM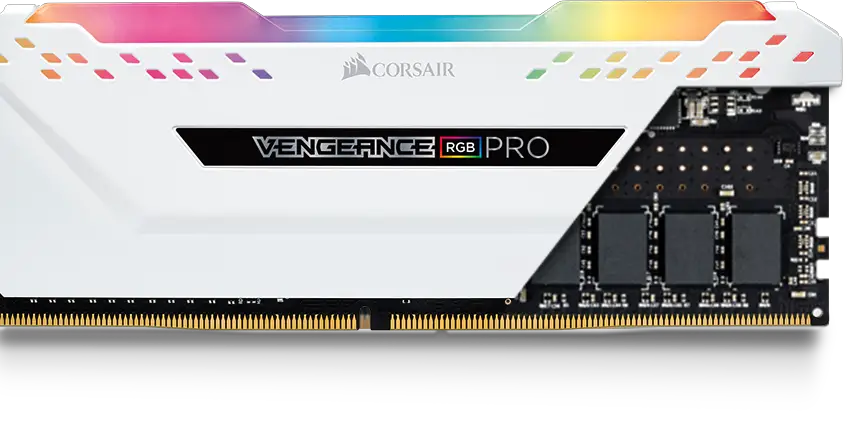 A good baseline for modern gaming PCs is 16GB, especially with how far costs have dropped in recent months. However, you can get away with about 8GB if you're playing older games or if you don't mind sacrificing frame rate to make additional savings. After all, RAM is one of the easiest things to upgrade later and probably one of the most affordable components.
---
Protect Your Online Privacy With Surfshark
[The VPN that we use here at Tech Arrival]
---
Additional memory beyond 16GB will probably sit unused. Any money you spend on it should instead be channeled towards a component that has a more significant impact on performance.
You should, however, keep this in mind, RAM isn't only used by games. Almost all software running on your PC requires memory. This includes even your operating system and your keyboard and mouse keyboard drivers. If the game you are playing takes up a lot of memory, you will need ample more available for the other software components. This is why game developers recommend a higher amount of memory so that your PC has room to breathe while you play.
PSU and Motherboard
There are other components in which you spend a little extra to get a high-quality PC. A good example is a premium PSU. It would be best if you never bought an inadequate PSU; it might die and take other components with it.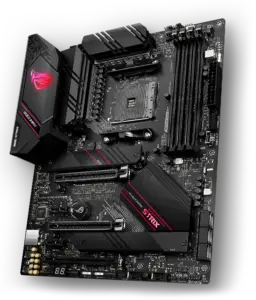 Another part is the motherboard. Though it really isn't something you need to spend a lot on, you should not go super-budget either. A good idea would be to get a mid-range motherboard that will give you a stable system. Other than those two factors, chances are you don't need to sweat it too much. Different alternatives like sound cards and USB ports should be included with a decent motherboard. The general idea is to focus on what matters to you.
Cooling & Silence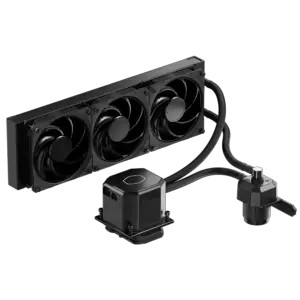 While cooling may not be directly related to performance, it can have an impact. Your CPU and graphics card should ship with their own coolers, so if you don't care much about noise levels or keeping your PC's components cool for overclocking, you might not have to put much thought into it.
But if you want a whisper-quiet computer and you don't want to push it beyond its basic specifications, you might have to consider cooling. Big air coolers are some of the most effective and affordable ways to cool a CPU. You can also opt for an all-in-one water cooling system.
So that was most of the things that you may need to consider while purchasing a gaming PC either pre-built or self-built. It you still have any doubts, feel free to drop a comment below.
Also read: 11 Best Game Recording Software for Windows
---
About Author: Ellie Richards
I am a tech blogger and author of numerous articles at bestantiviruspro.org, sharing a piece of advice on cybersecurity and software. The digital world shapes the order of things around us while we should be savvy enough to react to its development. It is the reason I try to raise awareness of data protection issues and software. Once one knows the threat, they can avoid it.