Online gaming is a fun and exciting form of entertainment that can have big returns. While you should never play casino games for the sole purpose of winning money or making ends meet, there is always the chance that you could strike it lucky and win a massive jackpot.
Online gaming is more popular than ever, but how can you play and still ensure your online safety? Read our tips to enjoy online gaming, risk-free.
1. Do your research, and only play games that have a solid RTP/Payback Percentage
Casinos operate with a house edge, and so if you go into your gaming session without researching, you would likely get a payback percentage of between 60%-80%. Do a Google search to find games with a higher RTP (Return to Player) percentage – look for 92%-97%.
An RTP percentage is a term that casinos (online and brick and mortar alike) use to refer to the percentage that a specific game pays back to players over time. If an RTP is 100%, your chances of winning are equal to the chances of the casino – it is truly a 'coin toss.' If an RTP were more than 100%, the casino would actually be losing money to players!
Here is a good example – if you were to make one thousand £1 bets where the RTP was 85%, you could expect, on average, to gain about £850 back in winnings. However, this is based on the long term, and so anything could happen in the short term! The short term is where you will earn all of your 'big wins.'
If you want to find out about the RTP rate, you should be able to find this on any online gaming site. That said, it can be a little hard to find – some companies like to embed this deep into the site so that people aren't turned off by low RTP rates. You should usually be able to find it within the 'help' section of any game on the site.
2. Take advantage of 'no deposit' bonuses
If you do a few searches for online casinos, you can find quite a few that offer 'no deposit' bonuses. These bonuses allow you to test things out before you commit to spending your own money, and you can assess the site's online safety. You need to read the fine print to really understand how these bonuses work – even the ones that you will 'keep what you win' do not actually allow you to do so – not at first.
See, you shouldn't get too attached to the money that you start to see mounting up in your pot as you play games online. Many no deposit bonuses have steep 'playthrough requirements' that force you to wager a specific amount of money over a period of time before you can make a withdrawal. This means that you could strike a big jackpot early on in your gaming experience, but then have to play for hours long before you can cash out your winnings.
Players usually end up frittering away their 'big jackpot' earnings by the time they meet the requirements of the playthrough. While you might feel like you are getting a great deal, remember that whatever you 'win' before you reach your play through requirements isn't yet yours to cash out. Think of your no deposit bonuses as an opportunity to practice, try out new games, learn about the site, and get your feet wet.
Play patiently and conservatively until you meet this threshold.
3. Go for small stakes wagers
A common online gaming misconception is that you will win more money when you play with higher wagers. While a 'big win' will certainly feel bigger with a higher bet, on average, players lose a lot more money a lot faster when they play with higher stakes. If you want to have a better time with your online gaming experience, keep your bets small and manageable – and never bet more than you can afford to lose.
Seeing a big win opportunity when you have only bet a small amount can feel a bit frustrating – after all, if you had bet a larger amount, you would now be swimming in winnings! This is an easy trap to fall into – don't fall into this way of thinking! Betting larger amounts also means that you will lose money much faster – it is much 'better' (pun intended) to stick to small, consistent bets – your wallet will thank you.
You may also like: How bookmakers deal with winning customers
4. Check a gaming site's feedback on reliable review sites
If you want to check into a casino site's online safety, you should head to online review platforms. Seeking out these reviews will lower your chances of getting scammed, and will ensure that you find an online gaming option that is reputable, established, and trustworthy. If you start to see too many reviews that claim they had a hard time cashing out winnings, or that the games had too low of an RTP, steer clear.
5. Choose to play in fixed buy-in tournaments
When you start planning your monthly gambling budget, have a look at the calendar on your preferred online gaming site. By scheduling your playing during tournament time you can maximize your winnings. Paying a set fee to buy into a tournament will mean that you can win a big slot, poker or blackjack pot.
Ever heard the expression 'the house always wins?' This is based on the fact that with most casino games, you are playing against the house. While you might win in the short term, or hit a rare jackpot and win a big jackpot, in the long run you will always lose.
However, when you play against other people in a tournament, your skill and strategy can help you to win the predetermined jackpot. You pay a set fee to enter the tournament, and so the casino profits from the money collected from the entry costs. As a result, your skills, patience, and luck are rewarded – if you beat your competitors, you will take home the prize.
6. Steer clear of table games with progressive jackpots
Progressive jackpots are jackpots that increase every time the game is played, but the jackpot is not triggered. The jackpot can usually be won by achieving a special goal within the game, and often for a large amount of money that increases over time. When the progressive jackpot is won, the new jackpot is reset at the lowest predetermined amount, and play resumes.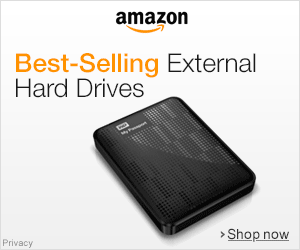 A lot of slot machine games, as well as online poker, offer players a progressive jackpot. Over time, the jackpot increases little by little every time someone plays the game. Sometimes, different machines (or online games) can be linked together, forming an even larger progressive jackpot. This pot grows very quickly because more action is occurring.
Online casinos earn the money that they put up as a massive jackpot by collecting the bet money from losing players. If you find yourself eligible for a progressive jackpot you might think that you have a great opportunity in front of you, but remember – progressive jackpots are designed to make you lose money! While one lucky person will win the pot, everyone else is destined to go home empty-handed.
7. Read the fine print (you might have to search for it within the site)
Most online casinos are on the up and up, but there are always a few bad apples out there. Casinos must adhere to specific laws and legal requirements, but at the end of the day, they are eager to make a profit and can act in some shady ways to get your money. Always read the fine print, and make sure you know all of the odds, rules, and restrictions of the site.
If you are having too hard a time finding the RTP rate, playthrough requirements, or any other information you require to play safely online, get in touch with customer service. If they are not receptive to your questions, back away from the online gaming brand and head to one that is more reputable.
8. Some of the best games can be found deeper within the site
A casino obviously wants to make money, and so the games that they are promoting on the front page of their online gaming sites might not be the most advantageous for the player. Scroll through to the second, third, and even tenth page to find 'hidden' games that might increase your odds of a jackpot win.
9. Remember to gamble within your limit and keep things fun
Safe online gambling requires you to know if and when you need to stop. Online gaming can be addictive, and so if you find yourself taking unreasonable risks, losing money, 'borrowing' funds from your household budget, and feeling depressed or anxious, it is time to stop. Remember – online gaming should always be solely for fun – this isn't a way to 'get rich quick!'