Instagram offers several privacy features. Be it blocking someone, following or unfollowing, or having a private account. You get every option to maintain your privacy the way you want.
One of the very useful features that Instagram boasts is muting any profile. Sometimes we don't like to interact with a profile anymore, but due to our issues, we are bound to follow them. They can be your close friends, family members, or colleagues, so unfollowing them might look rude.
This is where Instagram's mute feature comes in handy. When you mute someone on Instagram, you won't be able to see any updates from their account in your feed. And the best part is they won't be notified by your action either.
Also read: How to Enable Dark Mode on Instagram
Steps to Mute Someone on Instagram
As we mentioned earlier, when you mute someone, you won't be able to see their post and stories updates. However, you can still visit their profile and message them. Follow the methods mentioned below to mute someone on Instagram.
First of all, open the Instagram app on your Android or iPhone device. Then open the profile or page you want mute in your account.
Now from the page, tap on the Following button above the post grid or stories highlights.
A menu will pop up; tap on the Mute button from the list.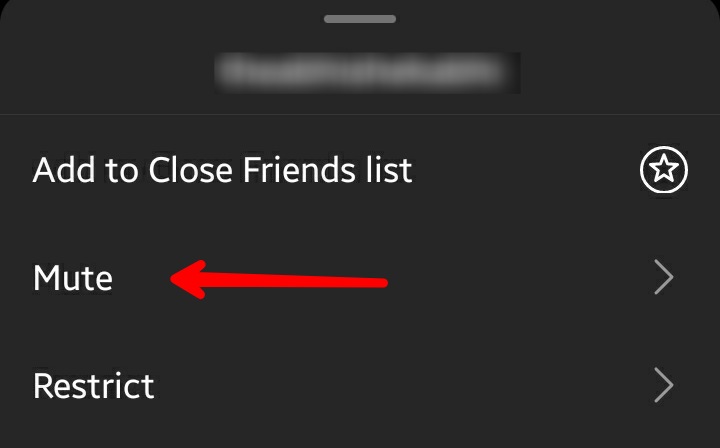 From a new page that appears, tap on the toggles next to Posts and Stories. From now Instagram won't show their post on your feed, and their stories will be hidden.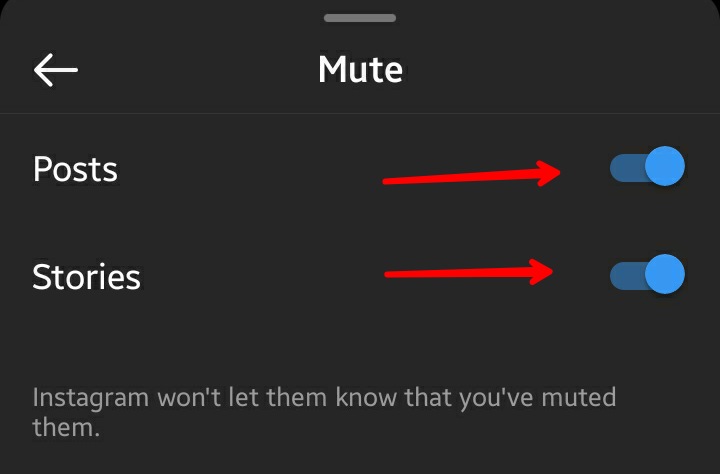 There are other methods that you can use to mute any profile on Instagram.
Let's say you want to only mute the stories of a certain profile.
If you're seeing their stories in your feed, just tap and hold their profile icon, which will again open a menu.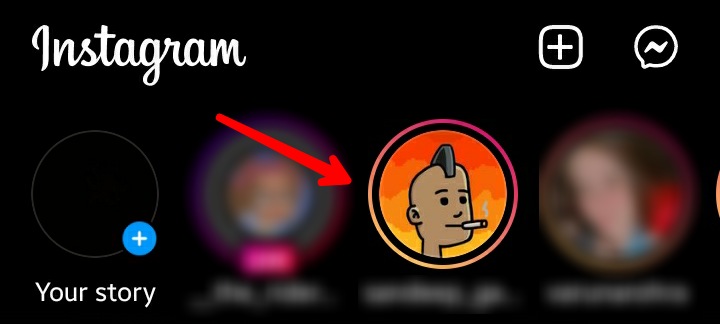 From the menu, tap on the mute button.

It will give you options to mute their stories only or both stories and posts. So, if you want, you can also mute their posts using this method.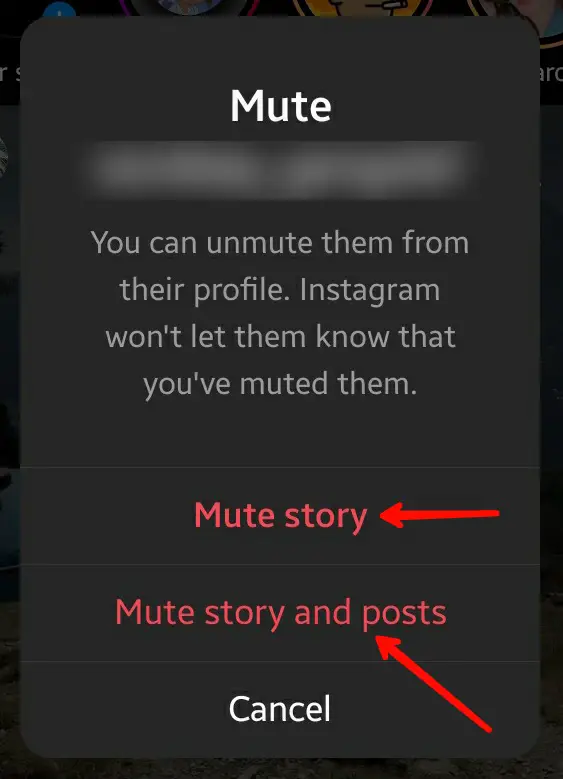 You can also mute someone while you're browsing through the app. Sometimes our newsfeed often gets filled with posts from a particular profile or page.
If their post again appears on your feed, just tap on the three dots button above it.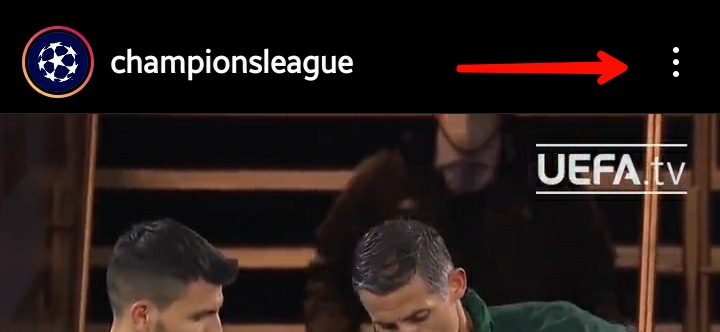 You have to tap on the Hide option from the pop-up that appears.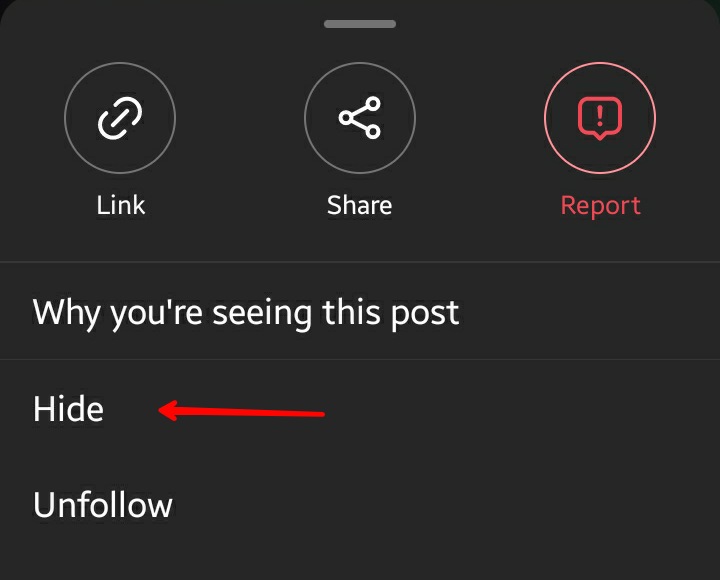 The post will be hidden, and it will give you an option to mute the account, just tap on mute.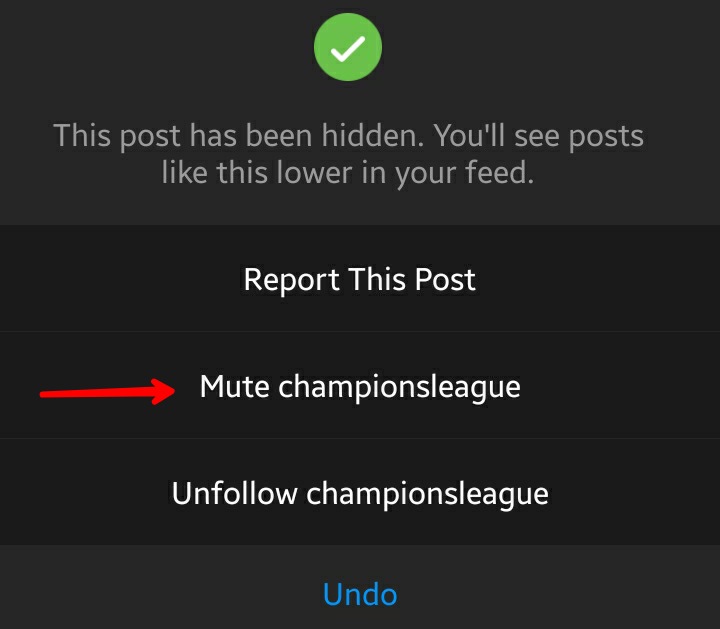 Again, it will give you options to mute their posts only or both posts and stories. Select the one you want, which will mute their profile directly from the feed.
Steps to Unmute Someone on Instagram
Although you can still check the post and stories of the profile, you have to unmute it by visiting their profile again.
But if you still want to unmute them, firstly open their profile. Tap on the Following button and tap on the mute option from the menu.
---
Protect Your Online Privacy With Surfshark
[The VPN that we use here at Tech Arrival]
---
From here, tap on the toggles next to Posts and Stories. This will unmute their profile again.
Also read: How to Delete Instagram Messages
Frequently Asked Questions (FAQs)
Is There Any Way To Know If Someone Has Muted You?
No, there isn't any way to know that. You can only notice their less interaction on your profile if they used to interact earlier. But it's not something concluding.
Can We Only Mute Posts & Stories on Instagram?
You can also mute messages and call notifications along with posts and stories. When you mute the messages, you won't be notified if they send you a message. You can still see the message by opening the chat.
How To Mute Messages on Instagram?
To mute messages, open the conversations you had with the profile. Then tap on their profile at the top. A Details page will appear; from there, tap on the toggle next to mute messages.