Reels are the most loved feature on Instagram. It allows you to create short videos known as reel of your best moments and share them with the world. This feature is helpful for individual users, influencers, and businesses. It helps them increase their reach by boosting their visibility on the platform.
Every day, millions of new reels are added to the platform. You can watch endless reels on your explore page. If you want to revisit the reels you liked some time back, you are in the right place.
This article will tell you how to check your Instagram watched reel history.
Ways to View Instagram Watched Reel History
There are three ways you can see your watched reel history on Instagram.
Method 1: Check Saved Reels
One of the good things about Instagram is that it allows users to save reels or videos they like. All you need to do is tap the Save button, and the reel will get saved in your account. You can access the Saved section any time you like and watch the reels you saved.
The first thing you need to do is sign into your Instagram account.
Once you are on your account, tap the Profile Avatar icon at the bottom right corner of the screen.

Tap the three-line icon on the upper right corner to access the content management section.
In the menu, select the Saved option.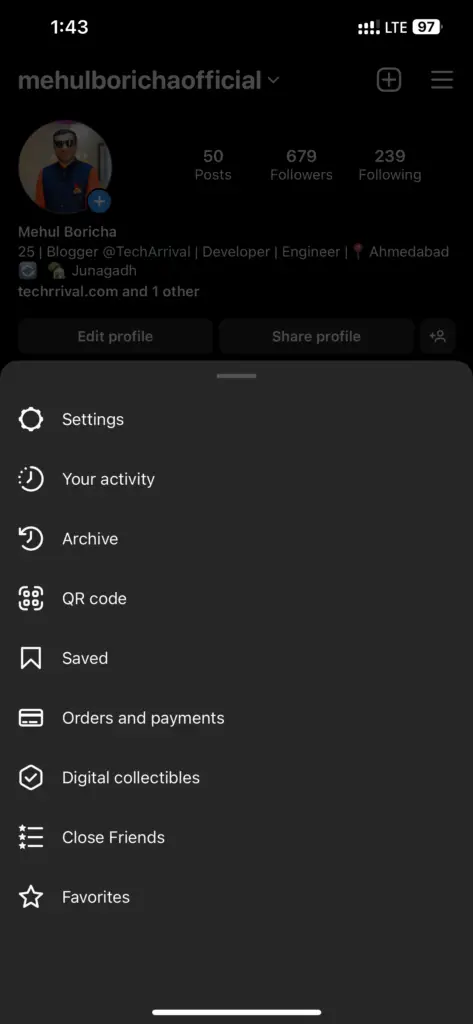 A new page will open where you will see all your saved videos/reels.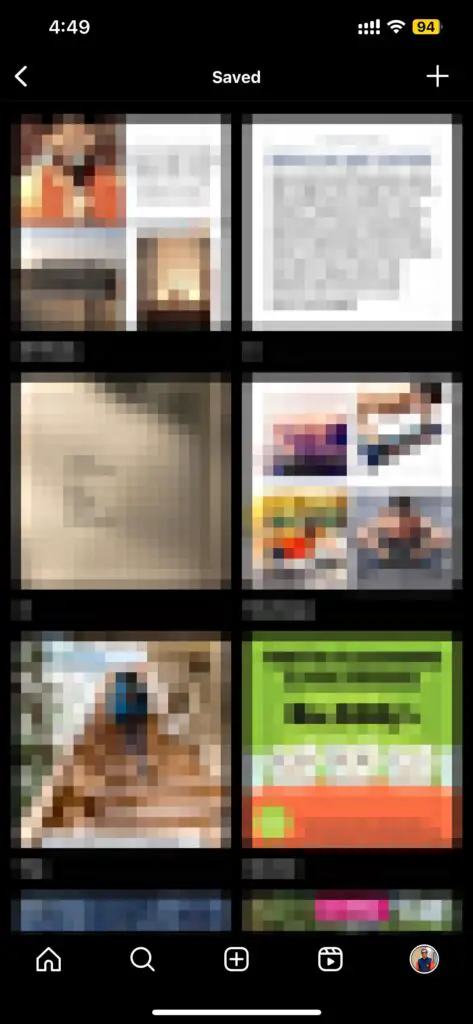 Select any of the videos/reels to watch it again.
It should be noted that saving an Instagram reel doesn't download on your device. The saved reel will disappear from your Saved section if the original creator of the reel removes it from their profile.
Also read: How to Change Instagram Fonts for Your Profile & Captions
Method 2: Look at Your Liked Reels
In a day, we like several videos/reels on Instagram. While it may not be possible for us to remember all the videos/reels we liked, Instagram keeps track of everything. It allows you to revisit and watch the videos/reels you have liked. By following a few simple steps, you can access all your liked videos/reels.
First, log into your Instagram account.
In the lower right corner, you will see the Profile Avatar icon. Tap on it.

Tap on the three-line icon on the top right edge. It will open a list of options.
Select the option Your Activity.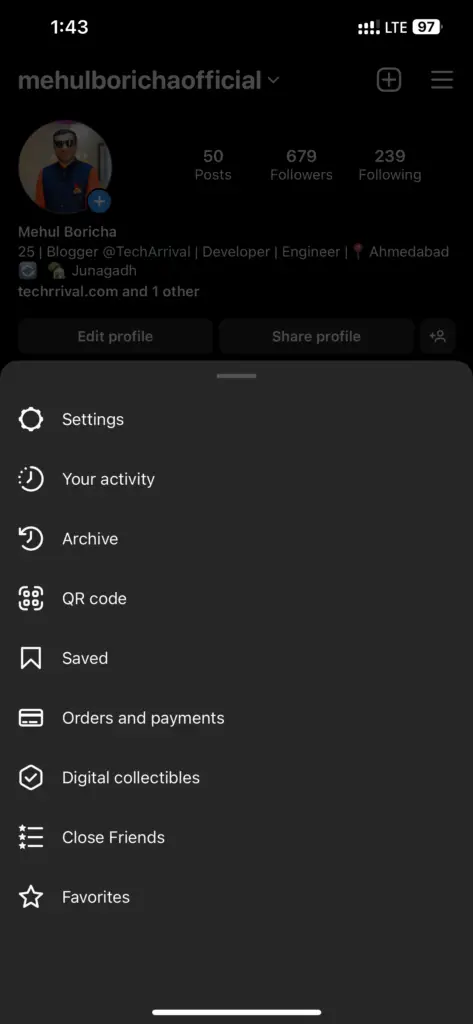 Tap on the option Likes.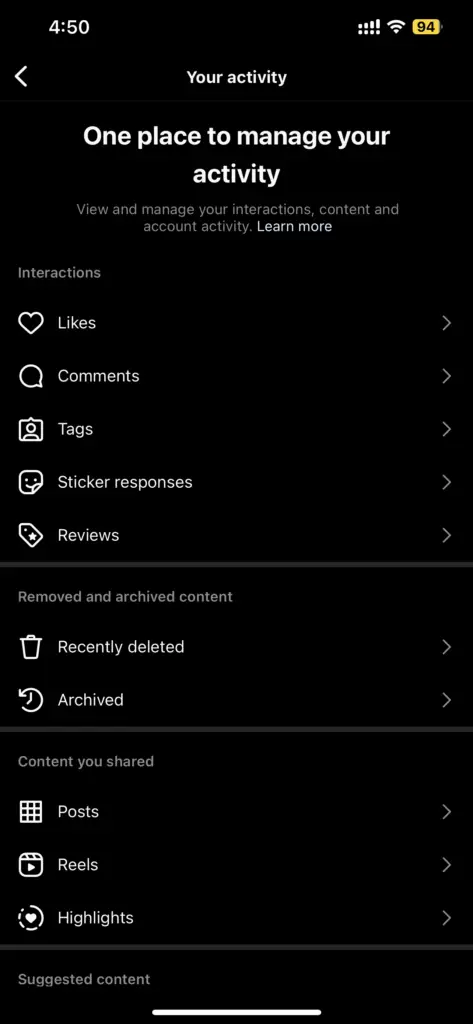 It will open a new page where you will get to see all your liked reels and posts. This section contains all the videos/reels that you have liked since the time you joined Instagram.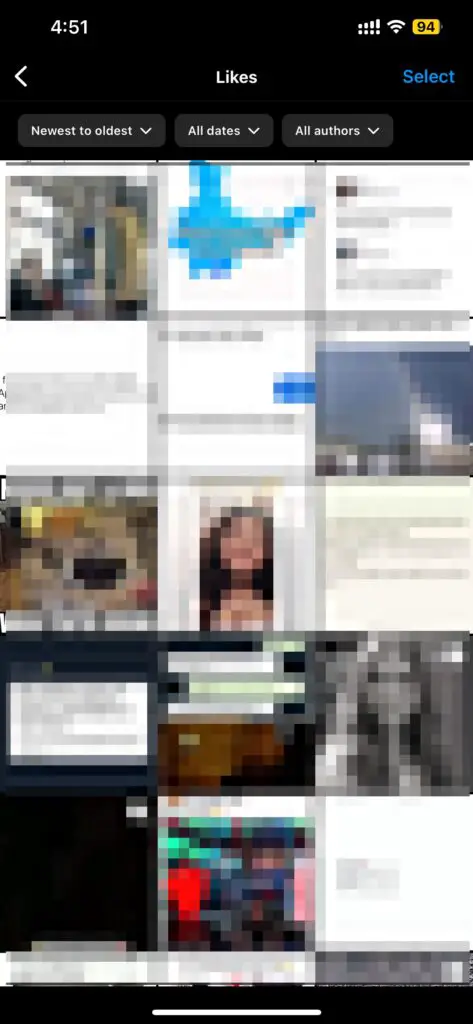 You can watch any of your liked reels by tapping them.
Also read: How to Change Emoji Reactions in Instagram DMs
Method 3: Download your Instagram Data
This is another way of gaining access to all the reels you watched or liked on Instagram. You can request this data from your phone as well as your desktop.
---
Protect Your Online Privacy With Surfshark
[The VPN that we use here at Tech Arrival]
---
These are the steps you need to follow:
Launch the Instagram app and sign into your account.
Tap on the Profile Icon in the bottom right corner.

Once on your profile page, select the three-line icon in the top right corner.
Go to the Settings section.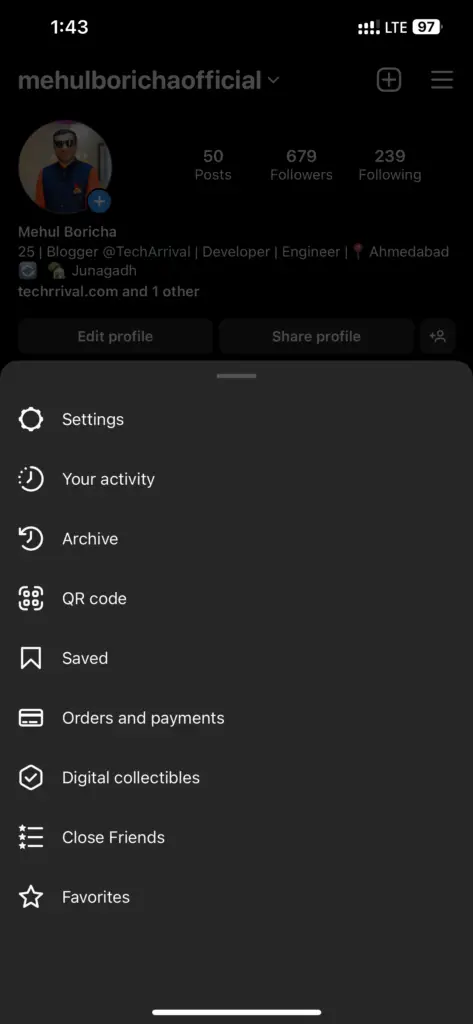 Tap on the Security option.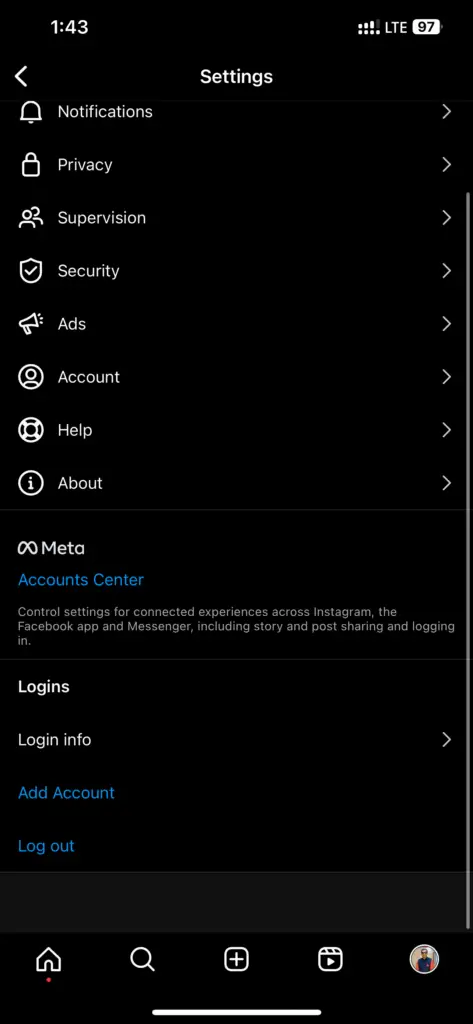 In the pop-menu, select the Download Data option. You will find this option in the Data and History Section.
You will be requested to provide your email ID associated with your Instagram account.
After entering the email address, select the Request Download button.
Now enter your profile password in the given box and tap the Next button.
You have successfully requested to download your account data.
It can take up to 48 hours for Instagram to send the link containing your Instagram history.
The link will be sent via email.
Once you receive the email, click it open and download the zip file.
You will have to extract the content from the zip file. This can be done on your phone or PC.
Go to the Content folder and open the reels.html file. Here, you will find all the reels/videos you watched on Instagram.
Accessing your Instagram watched reel history allows you to revisit all the reels you have watched or liked so far. Instagram uses this information to suggest similar reels on your explore page. You can follow any of these methods to check your watched reel history on the platform.
Also read: How to See Who Viewed Your Instagram Posts
Frequently Asked Questions (FAQs)
How to save reels on Instagram?
To save reels on Instagram, you need to tap the Saved button below a post or reel. It will get saved in the Saved section of your profile.
What is the maximum duration of reels on Instagram?
Instagram reel duration is between 15 seconds and 90 seconds.
How many reels can I upload in a day?
There is no limit to the number of reels you can upload on your Instagram account.
Can I download Instagram videos/reels?
Unfortunately, Instagram doesn't allow users to download videos/reels from its platform. You can only save it in your profile.
Can Instagram reels be 3 minutes?
Instagram reel length can be up to 90 seconds or up to 15 minutes, depending on how the reel is created.
Why are Instagram reels so successful?
Instagram reels help increase visibility. It appears on your explore page and allows you to discover content you would like to watch.
Are Instagram reels better than posts?
When it comes to boosting visibility, making reels is better than uploading posts. Instagram's algorithms prioritize reels more than posts.
Can I have more than one Instagram account?
Yes, you can have multiple Instagram accounts on the same device.
---
Protect Your Online Privacy With Surfshark
[The VPN that we use here at Tech Arrival]
---
How to access liked video history on Instagram?
To trace your liked videos/reels on Instagram, follow the steps mentioned in this post.