As the largest online retailer, Amazon seems like an excellent option for many e-commerce businesses. It feels like everyone has an Amazon account, and thus selling on there would bring in profits.
However, as Amazon is so vast and accessible, this can cause difficulties. Ranking higher in search results proves increasingly tricky on such a large platform.
Don't give up before you try, though. There is an array on Amazon success stories, that just proves how beneficial the e-commerce giant can be for you even if you're selling handmade products.
Here's how to sell products on Amazon for a handmade company.
The Different Options
Amazon has various options for handmade businesses. Each one has its pros and cons.
1. Amazon Marketplace
You can sell directly through Amazon's catalog. This is usually the first way that people start selling on Amazon, and is the best option for ready to ship products.
You simply create a product listing and wait for it to be bought. Amazon marketplace should be avoided if you create personalized products.
There are two plans available with Amazon marketplace – Individual or professional. If you're just starting out and will selling less than 40 items a month, we recommend starting with an individual plan. The professional plan is for when you start picking up speed.
Amazon market place is excellent if you want to start selling internationally on Amazon.
2. Fulfillment by Amazon
Amazon offers a program, where you ship your inventory through Amazon.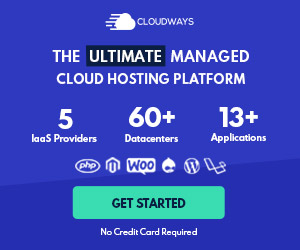 If you have one specific design of a product that always sells well, you could use Fulfillment to help sell even more.  
3. Amazon Handmade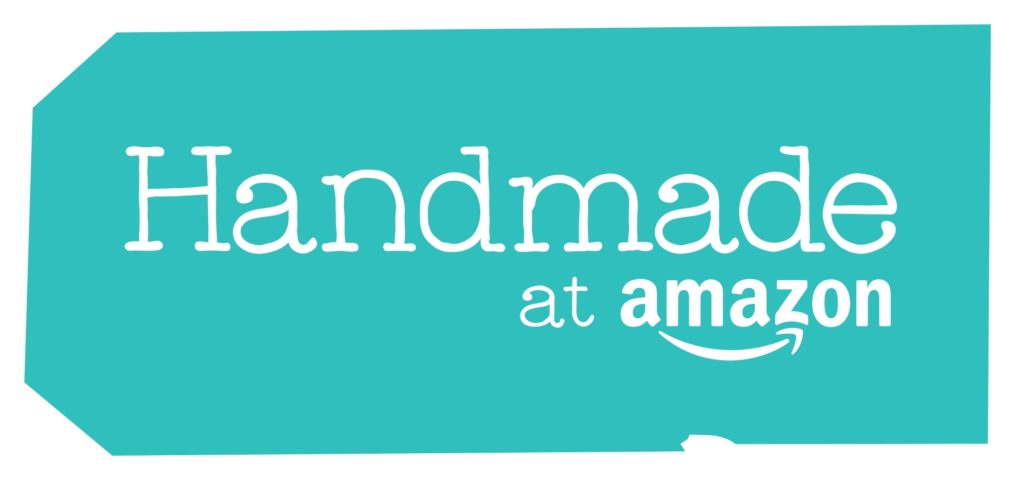 Obviously, this seems like an obvious choice for those that sell handmade products. It's basically Amazon's version of Etsy. However, this might not be the best option for you, despite their focus on handcrafted items.
The selling fees for this option are considerably higher. It's an excellent option for those with products that are sold at a higher price.
4. Merch by Amazon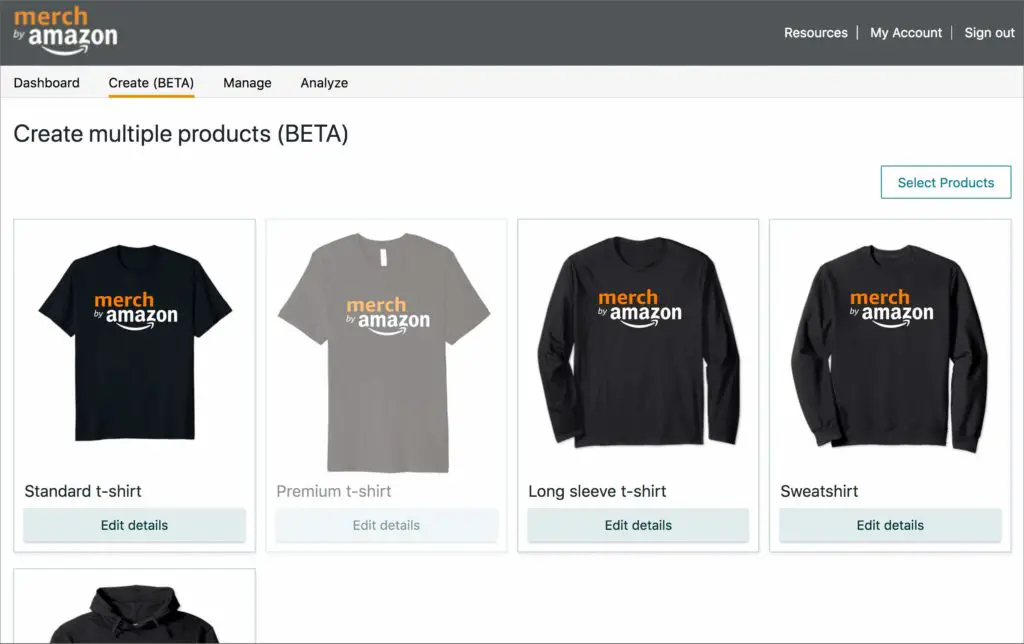 This is a print on demand service, for shirts. You create the design and then list it on Amazon. Amazon then prints and ships the order. With this option, you receive royalties but not the overall sale of the shirt.
5. Amazon Custom
If you sell personalized/custom items, Amazon custom could be the choice for you.
6. Amazon Affiliate Program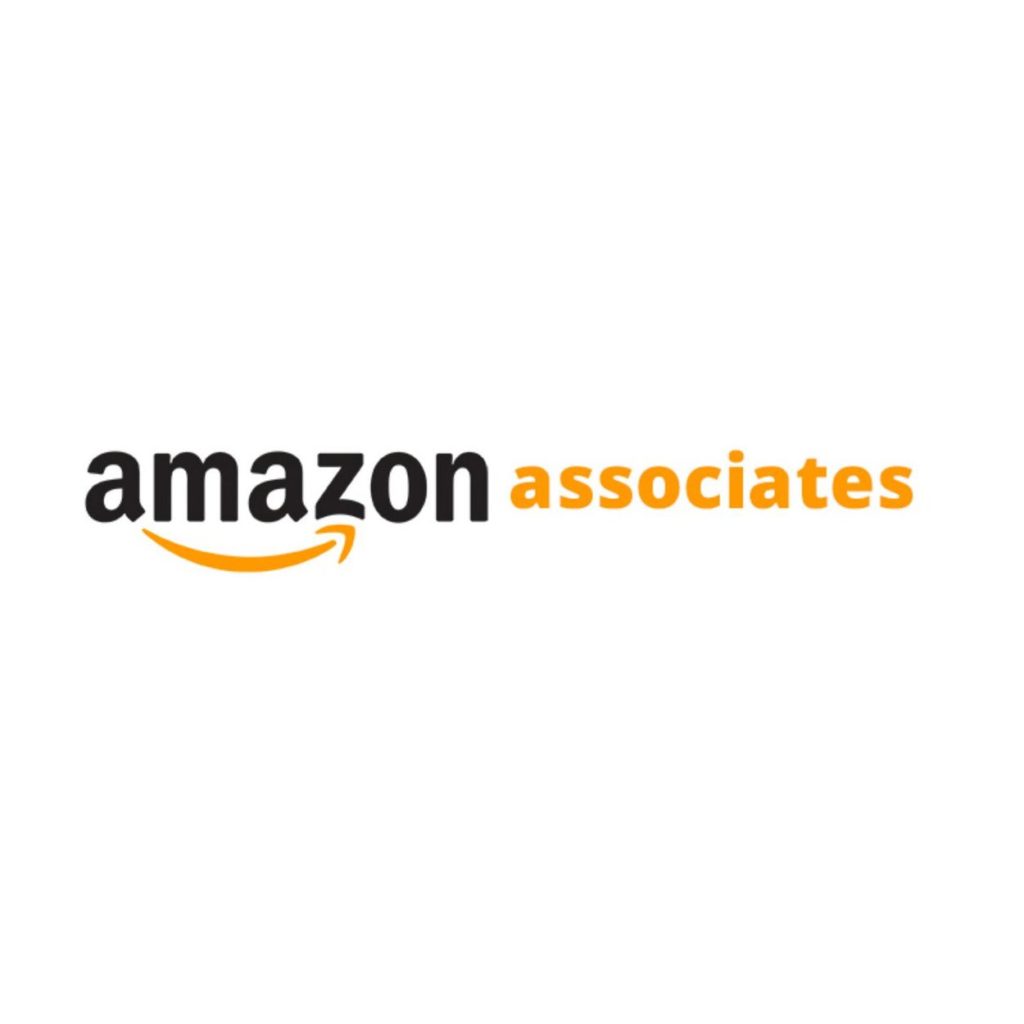 This is the affiliate marketing program, that gives bloggers and website owners the chance to earn referral fees. This requires a certain degree of marketing, but it could prove valuable.
Now that you know everything about the different options let's get into the details about how to sell, and the best tips for product listings. Hopefully, once you've picked your program, you'll have a clear idea of what products you are selling, and why.
The Product Title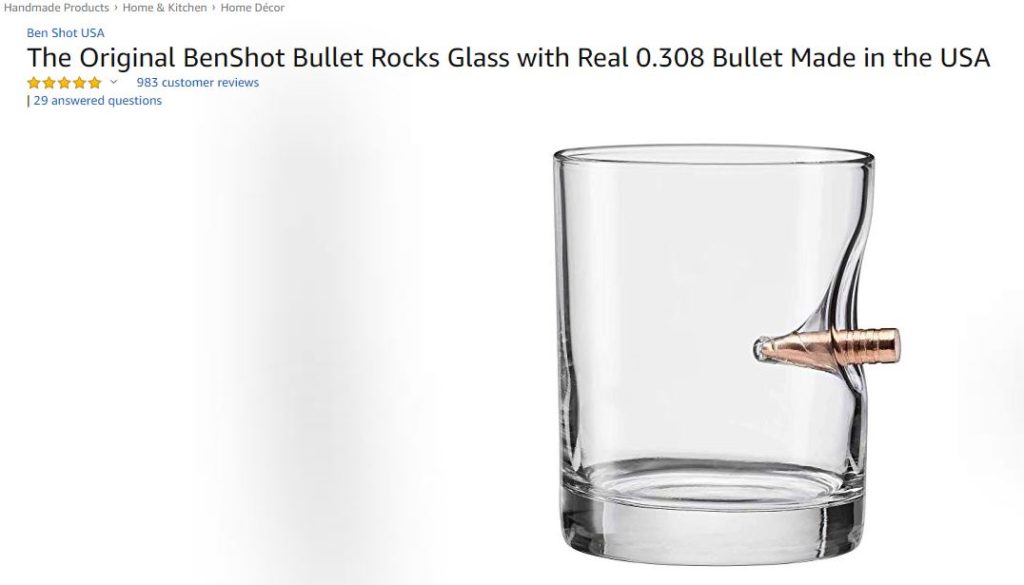 It's essential to have a product listing that attracts the right customers. The initial, and perhaps most important, part of your listing is the title. It can't be vague, nor can it be too complicated.
Perfecting your title is a skill, that needs to be mastered.
Make sure your title explains everything that your product is. For instance, instead of putting "Handmade cup" as your title, put something along the lines of "handcrafted glass cup with flower design."
Better yet, research into keywords and find the most SEO friendly title that way. Remember, if you're really struggling to find a title for your product, you can always check out your competitors. Always include what makes your product special, and you'll be closer to a sale.
---
Protect Your Online Privacy With Surfshark
[The VPN that we use here at Tech Arrival]
---
If somebody is searching "handmade cup" into their Amazon search bar; they're not that close to buying. It's still very generic, and they have no clear focus on what they're looking to buy. Alternatively, if somebody searches "wooden Nordic style handmade cup" – they know what they want, and thus they're much closer to buying.
The Product Description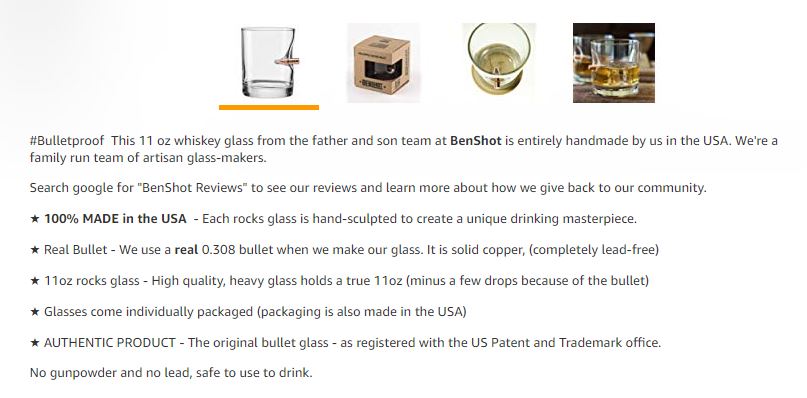 Now that a customer has clicked on your product, you have to retain them. The key is to not leave anybody guessing or any unanswered questions. Considering how impactful product descriptions are, it's important to invest the right amount of time and effort into them, There are now great websites that writes for you.
Many customers would instead search elsewhere for a product than go through the effort of messaging or contacting a seller. That's why your description should include all the necessary information.
Include everything from estimated shipping, the sizes, and the longevity of products.
Obviously, the description shouldn't be filled with dense technical jargon. It should be easy to understand by everyone. Remember, people buy handmade items as gifts – and so they might all be experts.
Pictures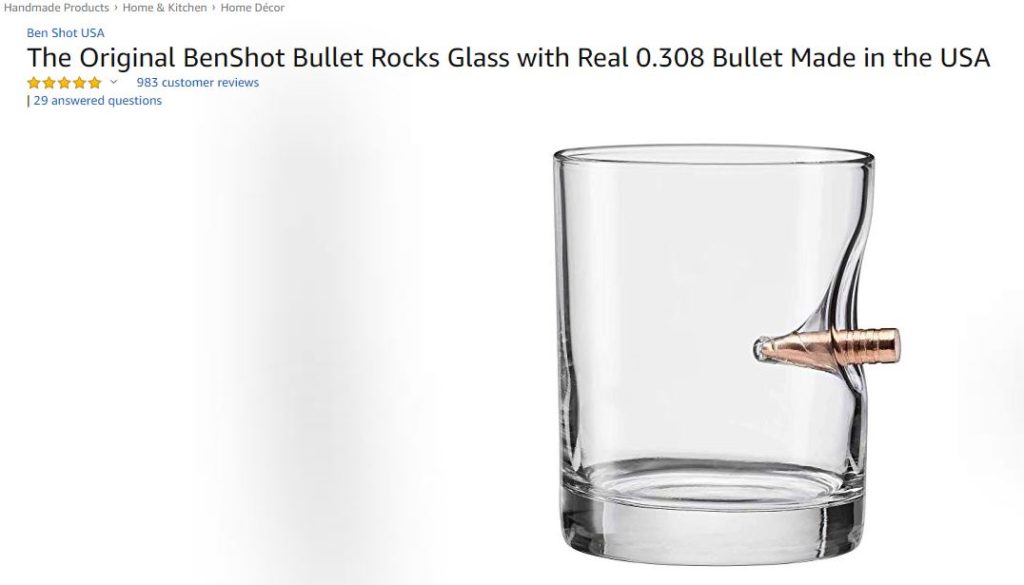 It's essential that you have photos on your Amazon listing. It's also crucial that these photos are compelling.
Take high-resolution photographs, all from different angles, and even show your product in use. If a photo shoot isn't in your budget, make sure that you put in time and effort to your photos. For example, a white background, great lighting, and professional angels are imperative.
If you sell handmade clothing or jewelry, having a model or mannequin is something that you should consider. This gives those buying your product an indication of what it looks like.
Illustrations, blueprints, and instructions can also be added onto product images. We'd say having graphics like this make a big difference when it comes to selling on Amazon.
With so many products on Amazon, you have to make yours stand out from the crowd. Beautiful pictures will do just that.
Ask for Reviews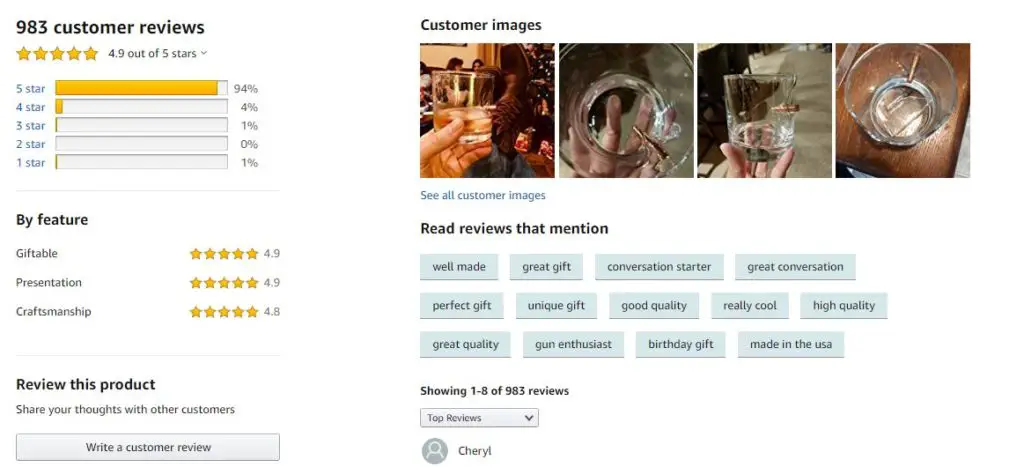 Once you do start getting sales, you need to encourage your customers to leave reviews. Net Imperative stated that a product that gains one review receives a 108% traffic increase and a 65% in conversion rate. 
Online reviews are one of the easiest and sure-fire ways to ensure success. It's like modern day word-of-mouth marketing, which works a treat.
To get reviews, send follow up emails after they have received their product. You could even include a note in the package which asks for a review, or a social media share. It's a highly effective marketing tactic.
If you receive a bad review, don't ignore it. Contact the customer and see if you can rectify the situation. Excellent customer service is always appreciated.
Whatever you do, don't pay for reviews. Not only could this jeopardize your Amazon account, but it doesn't help at all with your overall sales. Amazon is cracking down on fake reviews, and you don't want to be caught in that.
Authentic reviews only.
Sharing on your Social Media Platforms
We highly recommend setting up business accounts on Facebook, Instagram, and Twitter. Social media is a great way to meet new customers, and promote your online business – entirely for free.
Those images that you took for Amazon? They can also be used on your social media platforms. Get your friends and family to like and share, and use relevant hashtags to gain attention.
You could also start making tutorials to post on these platforms. Take a look at Royalty Soaps, for example. They create batches of handmade soaps – their company gained popularity through their YouTube channel.
Don't forget to get customers to leave reviews on social media, too.
It could also be helpful to dive into other aspects of content marketing. For example, creating blogs with links to your Amazon products could help drive in more traffic. Read our tips on Amazon WordPress plugins, for a little more information.
Capitalize on the Holidays
With certain holidays coming up, you should make specific goods for them. Whether it's Christmas, Halloween or the 4th July.
Handmade cards, jewellery, or candles are all searched near certain holidays. This should be included in your product title, too.
You know your audience and your customers, and so making products that you know they'll love and use is your specialty. You could also do polls on your social media, just to make sure.
Paid Ads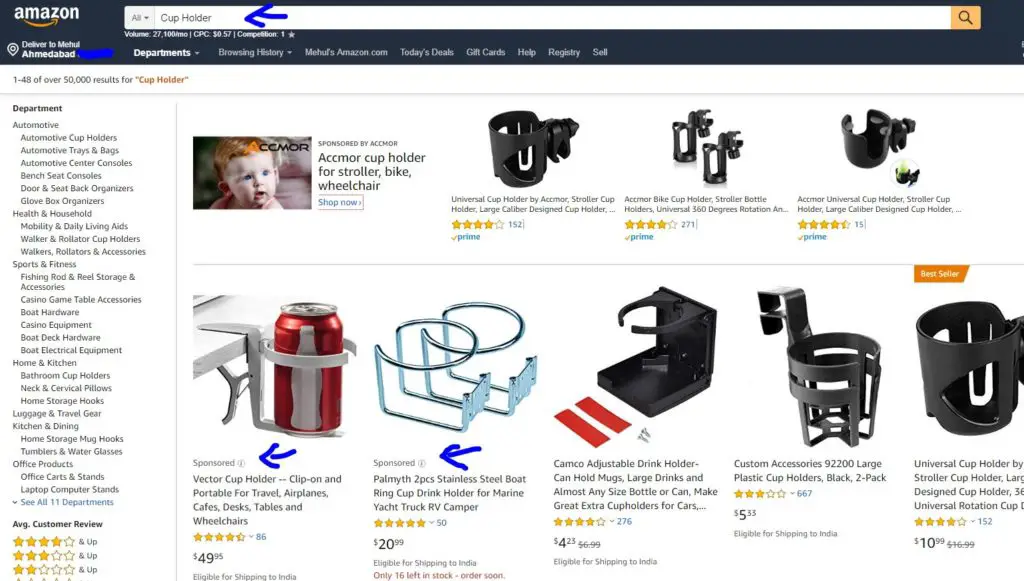 Although you can be successful with organic marketing methods, you might be considering using paid ads.
Once you have listed your products on Amazon, you can be Sponsored Products, so that you appear on the top of search listings. These ads are pay-per-click, which is beneficial – but also requires you to retain the customer yourself.
Amazon's backend data gives you valuable insight into keywords and search terms. Utilizing this will ensure that you target the right audience and get meaningful clicks on your product.
Start small with Amazon ads, as it might not work for you and your business. Also, your product listing, photos, and reviews all have to great for Amazon ads to truly work for you. If you want to sell on Amazon, you can't just rely on their sponsored adverts.
Conclusion
We hope these simple, but truly useful, tips help you with your handmade business on Amazon. Sometimes it can be challenging to choose what platform to pick – especially when there are e-commerce sites like Etsy.
Selling on Amazon could be the way forward for you and your company. Not only does it have a range of benefits (like Amazon international shipping) and options, but it has a mass market already waiting to buy and love your products.
Good luck and keep crafting.