Have you ever felt desperate when your Huawei device is locked, and you were helpless to tackle this issue? It is common but frustrating for us if we forget the Android phone password. If you are facing this inconvenient issue, there is no need to worry about which way is beneficial to unlock Huawei phone. Well, you've come to the right place. On this blog, we will show you an effective tool and common tricks for Huawei on how to unlock phone, which will help you quickly solve this issue and get back access to your phone.
Also read: 11 Best Media Player Apps for Android
Effective Tool To Unlock Huawei Phone
There are frequent times that Huawei users reset their password before but totally forget the password they set. And if they choose to reset Huawei phones, the important files would be lost totally cause it hasn't been backed up (in most cases). An effective and trusted third-party software is a necessary lifesaver for Huawei unlocked phones.
In these cases, an excellent example of the Android Screen Unlocker, called Tenorshare 4ukey for Android will be recommended to access Huawei phones. Above has shared an in-depth video tutorial on fixing your locked Huawei phones only in a few steps with the help of Tenorshare 4uKey for Android.
Complete Guide On How to Unlock a Huawei Phone If Forgot Pattern
Tenorshare 4uKey for Android is powerful and straightforward for Huawei lock screen password bypass. This is the most convenient way to unlock Huawei devices, especially when it comes to those who are not familiar with its technical features. The process is very easy-to-follow. Here are the step-by-step instructions given below to unlock Huawei phones.
Download and Install this Android Screen Unlocker from the official Website.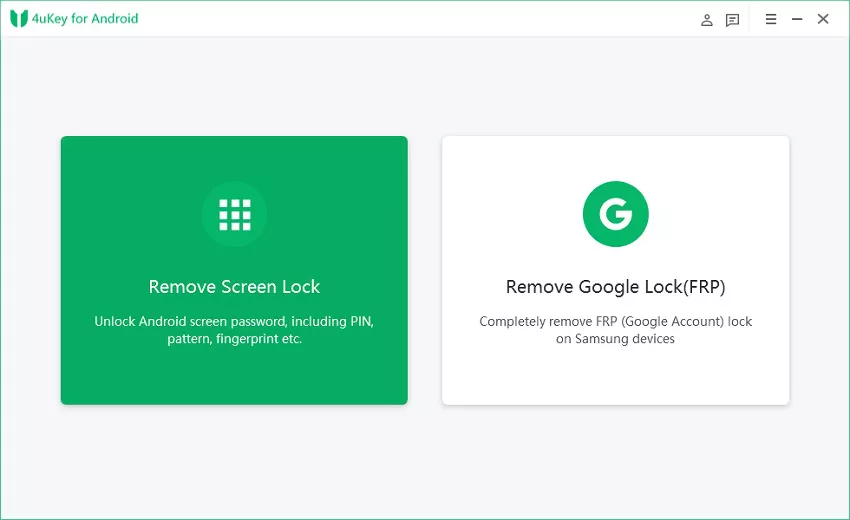 Now launch the Tenorshare 4uKey for Android and connect the Huawei smartphone to the computer using the USB cable. And then, choose the function "Remove Screen Lock" to proceed.
Then press "Start" to unlock the Android password and wait for the process to complete.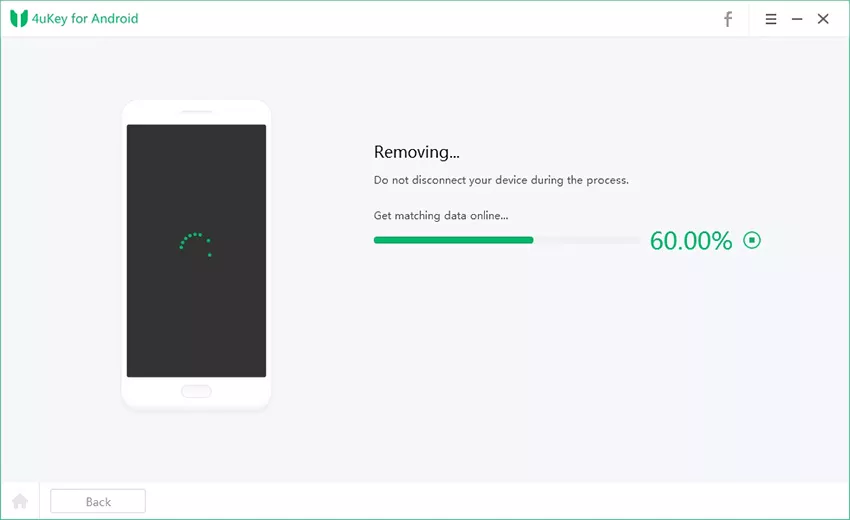 Do not disconnect the smartphone during this process. Also, Make sure that your computer is always connected to the Internet. Once the process is completed, you have to enter into recovery mode.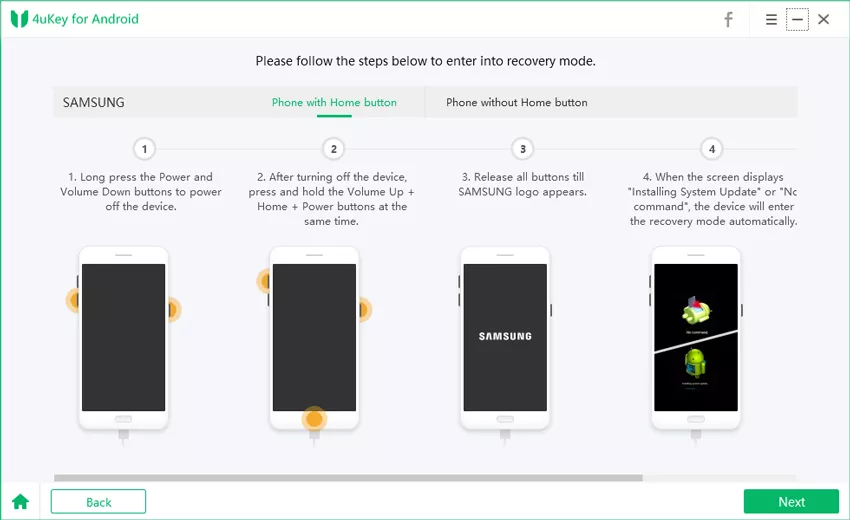 Long press a combination of the Power button and Volume Button to enter recovery mode. Then follow the on-screen instructions. Once you are in recovery mode, press the" Next" button.

Important: Selection wipe data/factory reset will result in complete data loss on your device. Proceed with caution.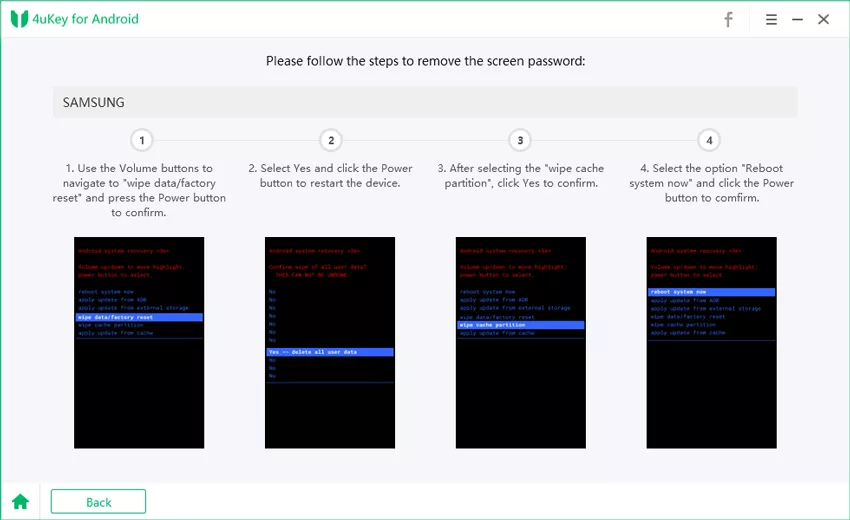 Afterward, please follow the steps to remove the screen password via the volume button to navigate to "Wipe data/factory reset". Restart device by clicking the "Power button"> selecting "wipe cache partition">, pressing "reboot system now". Finally, click the power button to confirm it. And "Yes" should be confirmed on each process.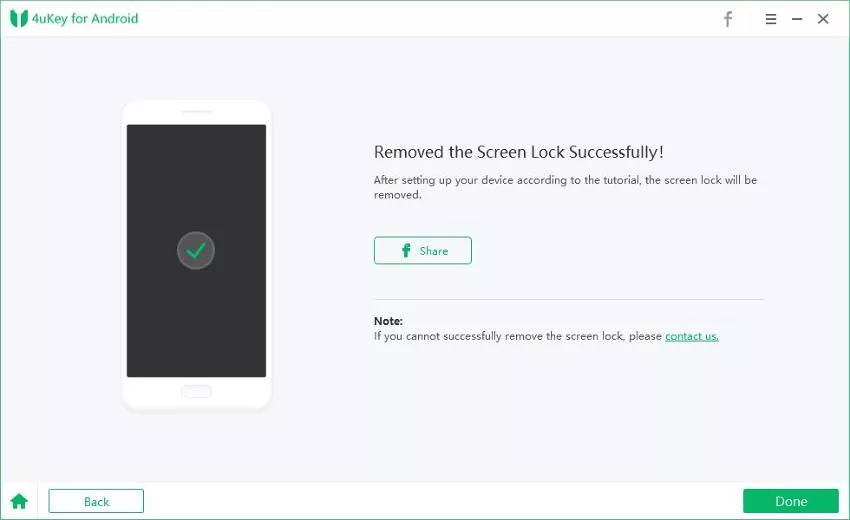 It will take a few minutes, depending on your device. Click "Done" after you see "Removed the Screen Lock Successfully", then disconnect the device. You can now reboot the device and start using it again.
Note: This Android screen unlocker has many features that make it stand out from other similar programs and make it an excellent choice for those who need to know how to open a Huawei phone. The interface is user-friendly, and all the features are self-explanatory. Even if you're not tech-savvy, you'll be able to use Tenorshare 4uKey for Android to bypass Android pattern lock without any issues.
Common Solutions to Unlock Huawei Phone
Solution 1: Unlock Huawei Phone via Find My Device
The feature of Find My Device is one of the common ways to unlock Huawei phones. Find My Device works on the Huawei Cloud Platform, helping you locate your device and bypass your screen lock. So, if you have forgotten the password to your Android device, you can use Find My Device to unlock the locked screen password by erasing your phone's data.
Below has shown a step-by-step guide on how to use the Find My Device feature on Huawei Device.
Open your browser on a trusted computer or a different smartphone. Then log in with your Huawei ID on the Huawei Cloud website. Use the same Huawei ID as your locked Huawei Smartphone.
Now select the "Find Device" option. It will detect all the devices currently linked to this Huawei account. Now select the Huawei smartphone, which is locked.
Once the device is located, select the "Erase Device" option.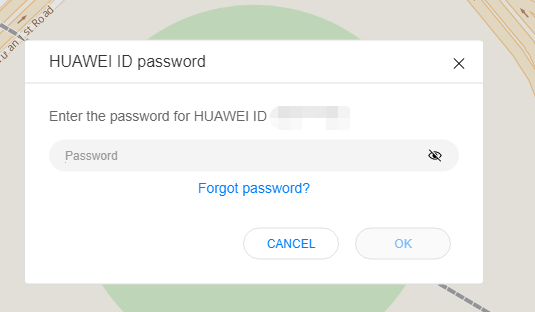 Now enter the password to your Huawei Account and then press OK.
Now the device will reboot and start the factory data reset. Wait for it to complete. Once done, the lock screen will be removed from your device.
Solution 2: Using Emergency Call to Unlock Huawei Device (without resetting)
The following method takes advantage of a security flaw in Android Lollipop. So if your Huawei device is running the same Android version, you can easily unlock the device using this "Emergency Call" method. This Huawei Lock Screen password bypass method is very easy.
Open the lock screen and click the "Emergency Call" button.
Now press ten * (asterisks and then copy and paste it on the dialer)
Keep pasting the asterisk until all the space on the dialer is filled.
Now go back to the lock screen and open the camera, then swipe from the top of the screen.
Now from the notification panel, click on Settings.
Then again, Paste the copied asterisk into the password box.7. Keep pasting the asterisk until the lock screen is crashed. After a while, you will see the home screen gets opened.
Solution 3: Ask Huawei Customer Service for Help to Unlock Huawei Device
If none of those mentioned above solutions works, you can also try visiting the Huawei Service Center to get your device unlocked. They will ask for information about the device, such as the serial number, IMEI, etc. Find customer service and choose the nearest location to ask for help! And remember that they will flash the original firmware again, and it will erase all the data on the device. Although it is easy to fix Huawei phones, it takes a lot of time if the nearest one is still far from you.
---
Protect Your Online Privacy With Surfshark
[The VPN that we use here at Tech Arrival]
---
The Bottom Line
We hope that one of the above solutions works for you. If you are still struggling with Huawei how to unlock, Tenorshare 4uKey for Android will be the best option for you to remove the lock screen. It can easily remove all kinds of screen locks unrooted from your Huawei device. Leave any queries or doubts about unlocking an Android device without a password in the comments below.
Also read: 9 Best Travel Apps for Android & iPhone
Frequently Asked Questions (FAQs)
What Are the System Requirements for Using Tenorshare 4uKey for Android?
To use Tenorshare 4uKey for Android, your computer must meet the following system requirements:
+ Windows 11/10/8.1/8/7 (32-bit/64-bit)
+ macOS 10.10 and later (macOS 12 included)
+ 1 GHz (32-bit or 64-bit) and above
+ 256 MB (1028 MB Recommended)
Is Tenorshare 4uKey for Android Safe To Use?
Tenorshare 4uKey for Android is a software designed to help users unlock their Android devices and is entirely safe.