If you are connected to the latest tech updates, then you might have encountered that there is a lot of discussions coming up on Internet of Things. Some of you might already know about it while some will not. So let's talk about Internet of Things (IoT), what is it and try to get an approximate idea about it.
Also read: Use Old Android Phone as a Wireless Camera
What is meant by Internet of Things (IoT)?
Precisely, Internet of Things is a concept in which every physical thing or device is connected to the Internet and can identify each other. However, it's hard to explain it accurately. Let's understand it with an example:
Suppose in your garden; you have installed humidity sensor which is connected to a computer. The computer is also attached to the irrigation system. You have set it up in a way that when the humidity goes below a certain limit irrigation system runs for 10 minutes. Sounds interesting right?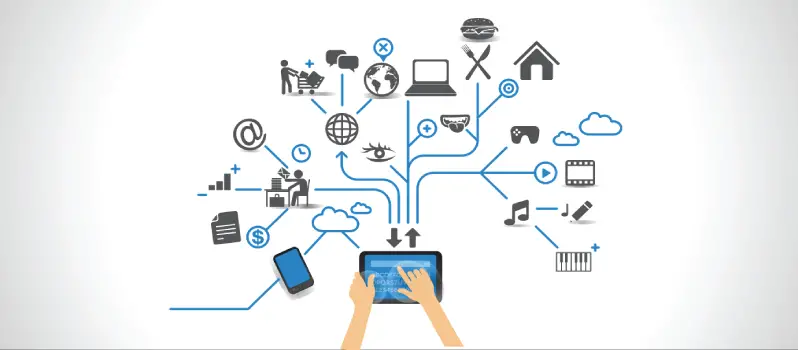 Internet of Things is a concept that is being discussed by the industries from many decades. The first internet connected toaster was introduced at a conference in 1989. But do you know why it is creating so much heat now?
Why Internet of Things(IoT) matters?
We think this might be possible because of the evolution of low-cost devices which are design especially for this purpose and also is like DIY. There is few best internet of things devices like Raspberry Pi, Arduino, Beagle Bone, etc. These type of device has lead to the progress of IoT.
According to us, internet of things can lead to new and fascinating developments in the artificial intelligence which includes smart home, smart garage, and almost everything. We can call it as "Smart World." Also, Low-cost DIY devices are also helping in the growth of IoT.
Is it Safe & Secure?
For quite a long time, there is a debate going on the security and safety issue in IoT. However, there are many different views on it. For example, baby monitors, door locks, and many other things can be connected using IoT.
---
Protect Your Online Privacy With Surfshark
[The VPN that we use here at Tech Arrival]
---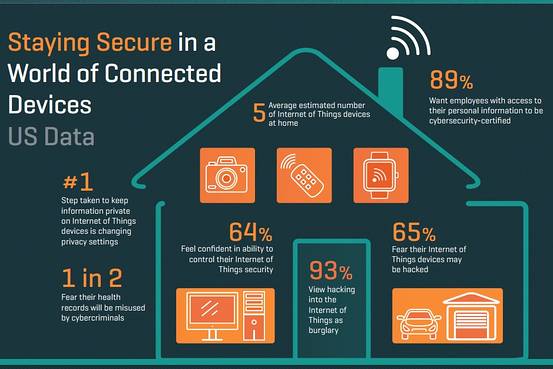 If there is a weak security in that IoT network, then someone can use the devices and can create serious trouble. However, safety and security in IoT are still very debatable considering its benefits. Security experts are still working on making it safer. Overall IoT is pretty much secure and safe if you implement the correct safety measures.
Also read: Tips To Write A Great Blog Post
How to get started?
After reading all this, you will realize that this is kind of interesting. Also, some of you will also want to start using it. It is quite simple. As we said earlier, there are many devices like Raspberry Pi, Arduino, and many other devices are available in the market at very little cost. You can select any of the devices which suit your requirements.
Personally, we will recommend using a raspberry pi (Buy Now) because it is exactly similar to the computer. If you have a decent knowledge of Linux, then you can handle it alright. You can find various blogs and DIY website which will guide you on how to use these devices. It is that simple. Raspberry Pi can be used to create a wireless storage device, smart switch, and almost anything can be done.
Note: Soon we will be coming up with a series of articles which will show you some basic tutorials in raspberry pi.
How Does this Impact you?
If you are in touch with the latest development that is going around the technology world, then you might have heard about virtual assistants like Siri, Google Assistant and many other.
Now there is also virtual assistant available which can control your home security and locks, temperature, refrigerator and other items, television and much more. Most popular devices that can do such things are Amazon Alexa Echo, Echo Dot, Google Home, etc.
If you are into cars then probably you might have heard about Tesla Self-Driving cars. They produce premium cars which can drive themselves and learn the behavior of its users. It completely runs on battery without the need of any fuel. You can also connect this car to your mobile via its app and can do several things. This is an amazing example of what technology can do.
---
Protect Your Online Privacy With Surfshark
[The VPN that we use here at Tech Arrival]
---
If you have any more examples like this, you can let us know in the comment section below.
Suggest us what do you want to know more about Iot?
Thank you for spending your time in reading this article. If you find it interesting, then you can share your views or ask any doubts via comment section given below. Also, don't forget to share this article and subscribe to Tech Arrival.