iPhone 5S impacted the smartphone world like an asteroid hitting the earth. Apple has been the masters of paraphrasing since long. The iPhone 5S swept everyone off their feet with incredible specs and a fancy personalized biometric scanner (yes! we are talking about the Touch ID). iPhone 5S has debuted with an 64 bit Architecture A7 dual core processor churning 1.3 GHz. iPhones have been loved and loathed by gamers for several specific and also sometimes personal reasons! Let's put the iPhone 5S to a grueling test and see how it fares. Let's get on with iPhone 5S Gaming Review:
Hardware
iPhone 5S employs Power GX6430 GPU from the rogue series. The GPU has more graphic handling capacity then its rival Adreno 330 doing duty on Nexus 5. M7 coprocessor is a smart silicon chip which senses the various movements occurring and detects whether the user is walking, travelling, jogging etc. M7 ensures that the game is optimized in real time with respect to motion of the user. This feature is very useful especially when games are being played using the gyroscope, compass and accelerometer sensors, the unwanted movements caused by the relative motion of the vehicle are cancelled.
Also read: 7 Best Music Apps for iPhone
iPhone 5S Gaming review
There are some famous titles like NOVA 3, Halo which sucks up the resources like a starved parasite! iPad 3 was under optimized for these graphic laden games so was the iPhone 4 which used to show frame drops during heavy game-play. iPhone 5 was somehow optimized to handle such games. iPhone 5S gaming experience has changed completely, flaunting a magnificent 60 fps experience.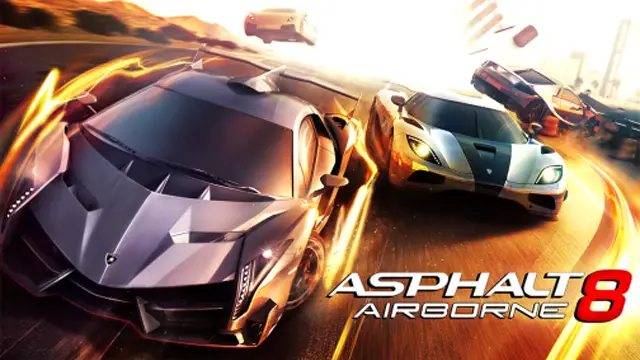 If you love fast car and want to spend your time virtually maxing out the mean machines then you can enjoy Asphalt Airborne with high frame rates and extremely smooth game play on the iPhone 5S. The accelerometer seems to sense the motions better thanks to the M7 co-processor. Infinity Blade 3 runs without any lags and anti-aliasing runs perfectly fine. The shadow effects are pronounced and the field depth is also high as compared to the game play on iPhone 5.
Also read: Samsung Galaxy S6 vs Apple iPhone 6
Verdict
iPhone 5S is the ultimate gaming machine. The phones form factor offers a firm grip and the absence of capacitive buttons eliminate possibility of accidental press. The 64 bit A7 processor imparts a magical touch to the games. The games run in a fluidic manner without any lags or frame drops.
We hope that you have enjoyed the gaming review of iPhone 5s. Do share your views in the comment section below. Also if you are having any other queries free feel to leave it in comment.
About Author:
Mahit Huilgol is a Mechanical engineering graduate and a gadget and technology aficionado. Until recently he worked with an MNC as an analyst and now he is part of the content team at FindYogi – a buying decision platform for consumers.
---
Protect Your Online Privacy With Surfshark
[The VPN that we use here at Tech Arrival]
---