The love for teen movies will never die, and when it comes to the 2000s, the era produced some of the greatest yet underrated teen flicks. Some hidden and forgotten gems still hold a special place in our hearts. However, if you are on a hunt for some of the great coming-of-movie films that flew under the radar, then you have come to the right place.
In this article, we have listed the 8 most underrated teen movies from the 2000s. All these films have a brilliant storylines and execution. What's more, these films still hold a special place in people's hearts even after all these years.
Whether it is a love story or one that is centered around friendship or family values, these underrated teen movies have it. They keep you entertained until the credits roll and manage to make you smile, cry, laugh, and be emotional, all at the same time.
If you have been finding it difficult to revisit these hidden gems, then now is the perfect time for you to go back in time and binge-watch all these films since it's summer break. Don't wait any longer and search these titles on streaming services to take a trip to the past.
With that being said, here are our top picks of the best-underrated teen movies of the 2000s.
List of Most Underrated Teen Movies from the 2000s
1. Sleepover (2004)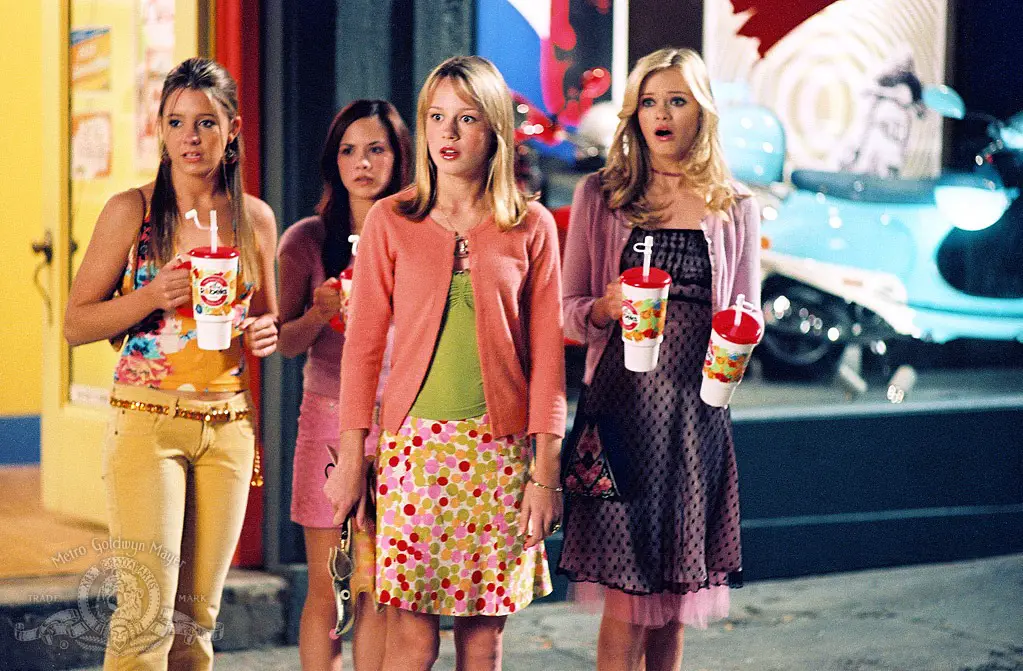 Famous Quote: "Brownies are a very important food group."
When Alexa PenaVega used to rule the screen, Sleepover was an anticipated release. Not only her, but the movie was packed with stars such as Brie Larson and Evan Peters. His incredible dialogue delivery and comedic relief definitely stole the screen.
The movie tells the story of four friends; Julie, Hannah, Yancy, and Farrah, who decide to have a sleepover. The whole slumber party turned into something else when they ditched the plans of gossiping and decided to hijack a car and sneak into clubs.
Currently, you can stream Sleepover on Amazon Video; however, just make sure you are well connected to a reliable and fast-speed internet connection, like the one offered by CenturyLink.
This internet provider delivers not only decent connectivity to every area in the US but also includes extra data in its plans. This way you can pull an all-nighter and watch all these movies. For more information, you can contact CenturyLink Customer Service to talk to the sales agent directly about its offered plans and prices.
---
Protect Your Online Privacy With Surfshark
[The VPN that we use here at Tech Arrival]
---
2. 17 Again (2009)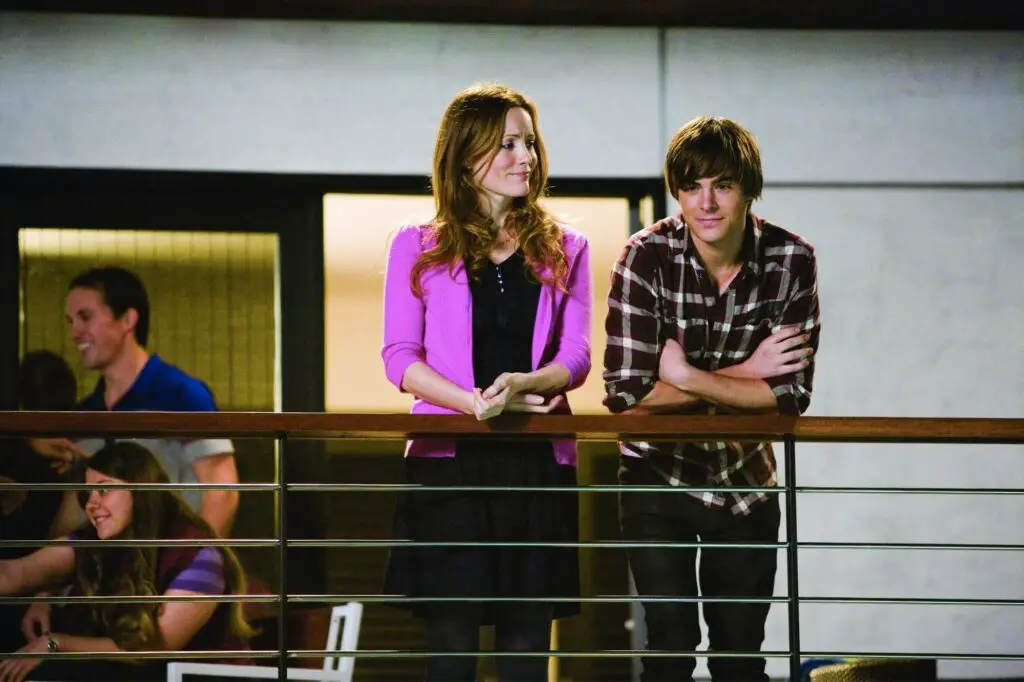 Famous Quote: "It's freaking me out! I'm pubescent!!!"
Zac Efron playing young Mathew Perry was all we needed at that time, and 17 Again delivered it perfectly! Sort of similar to Freaky Friday, the movie takes the approach of body-swap tactic and shows the audience how the main character(s) keep running into awkward encounters.
Mike never imagined his life to turn out the way it has. He wishes he could go back to being 17 again and make changes to alter his future. One day, he wakes up to find that his wash actually came true, and now he is 17 again.
Also read: 15 Best Free Movie Apps You Should Use
3. Ella Enchanted (2004)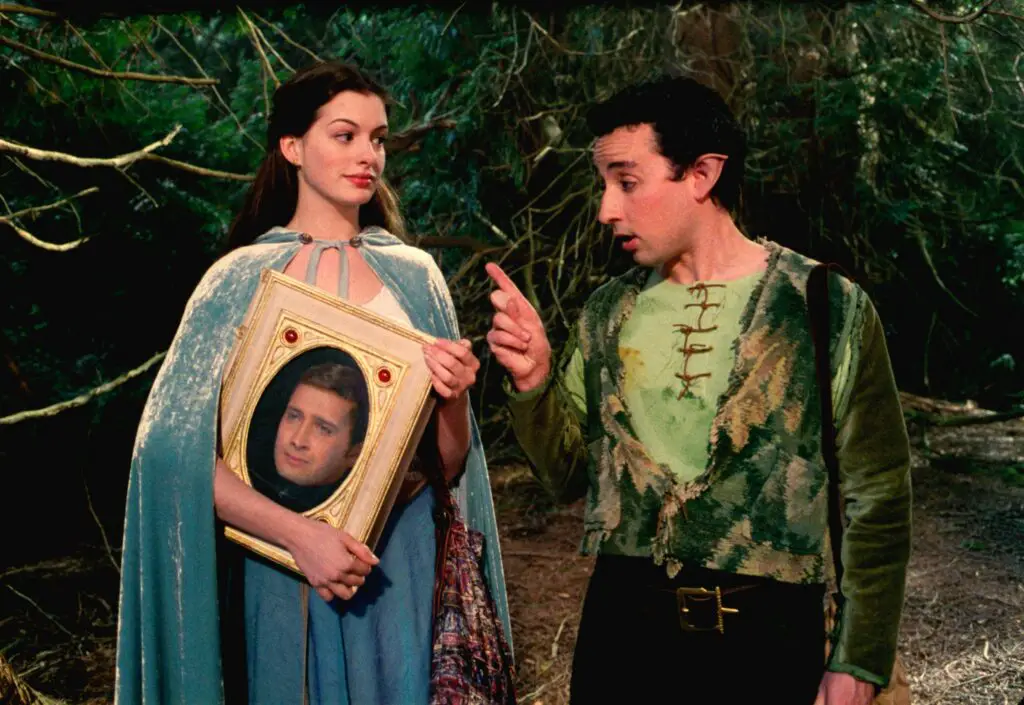 Famous Quote: "If there's one thing to learn, it's you just can't go wrong, if you follow your heart, and end with a song."
Raise your hand if you have forgotten about the fairytale that starred Anne Hathaway as the protagonist. Although it wasn't her top-grossing movie, it is worth watching over and over again. The movie takes a very clever twist on the Cinderella story, and to this date, it remains one of the most beautiful teen fairytale movies of all time.
Ella has been cursed by fairy Lucinda to always obey everyone. But her family makes things really difficult for her, so she is on a mission now to undo the curse.
4. John Tucker Must Die (2006)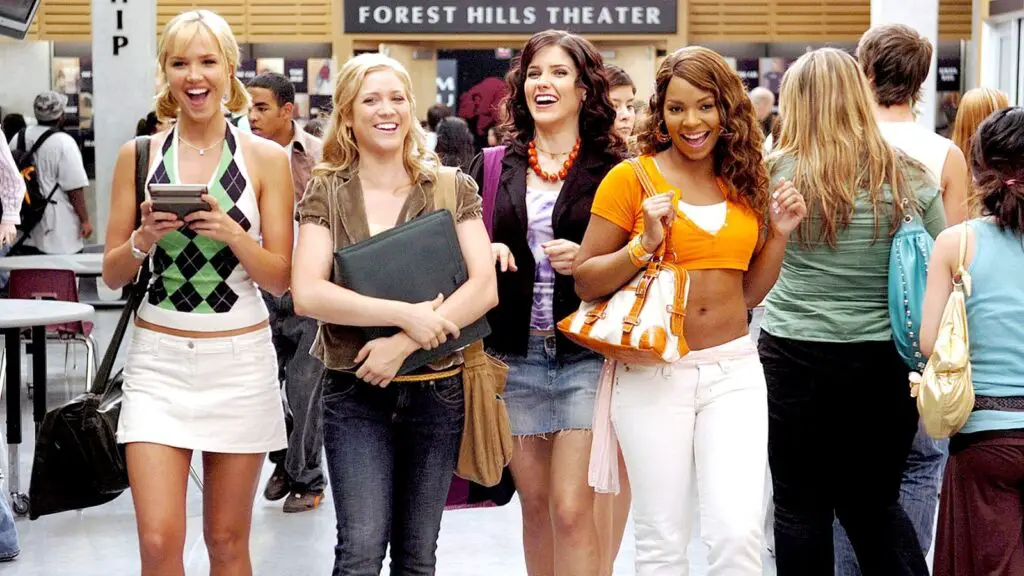 Famous Quote: "When he speaks to you, count to three in your head before you answer him."
It is a classic early 2000s cliché that is funny, dramatic, and checks off all the boxes on a teen movie list. The movie can be watched to have a good and lighthearted time. It is fun and exciting at the same time. John Tucker Must Die stars Jesse Metcalfe, Brittany Snow, Sophia Bush, Arielle Kabbel, Ashanti, and the infamous stalker of the hit Netflix series – You – Penn Badgley.
It is a tale of all the exes of a womanizer teenager. They all come together to set him up to fall in love with a girl with the goal of taking revenge on him. The exes want him to go through the same pain they did when he broke up with them.
5. Angus, Thongs, and Perfect Snogging (2008)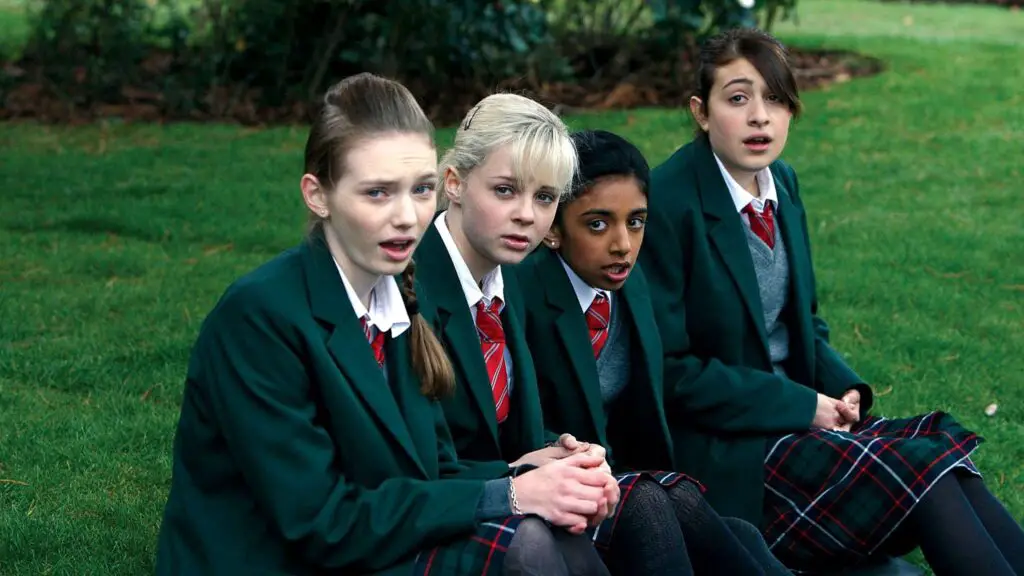 Famous Quote: "I already feel fed up with boys… and I haven't had anything to do with them yet!"
---
Protect Your Online Privacy With Surfshark
[The VPN that we use here at Tech Arrival]
---
Based on a young adult novel by Louise Rennison, the movie literally sweeps you off your feet and makes you feel embarrassed for the main character. Let's just be honest; we can all relate to her and have also been in her shoes at some point.
This British romantic comedy stars Georgia Groome and Aaron Taylor-Johnson as the main leads.
The film tells the story of an eccentric yet loveable daughter who keeps a record of all the things and misadventures she goes through daily as a teenager in a British high school. Georgia continues to try to overcome the trials and problems of growing up while having a major crush on the popular guy at school.
6. Nick & Norah's Infinite Playlist (2008)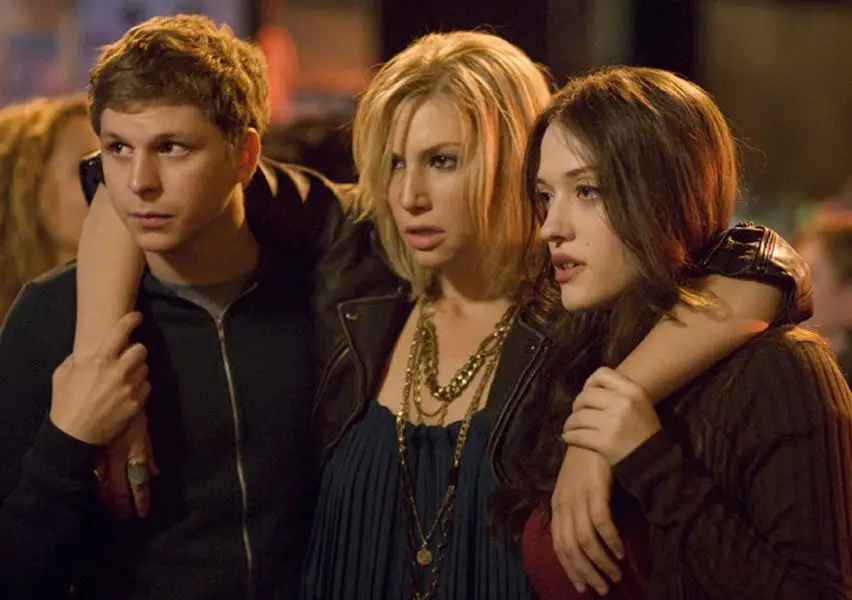 Famous Quote: "Maybe we're not supposed to find the pieces. Maybe we are the pieces."
With Michael Cera and Kat Dennings as protagonists, the film is one of the best and criminally underrated gems from the early 2000s. It is all about meeting new people and feeling a bit of hope in your heart while simultaneously getting freaked out over potential heartbreak.
Nick & Norah's Infinite Playlist stars Michael Cera and Kat Dennings as the protagonists.
The movie takes place over the course of one night. It follows Nick and Norah, two high school seniors, who pretend to be a couple for a night, hoping to avoid their friends. However, they both end up having one of the best nights of their lives.
7. Aquamarine (2006)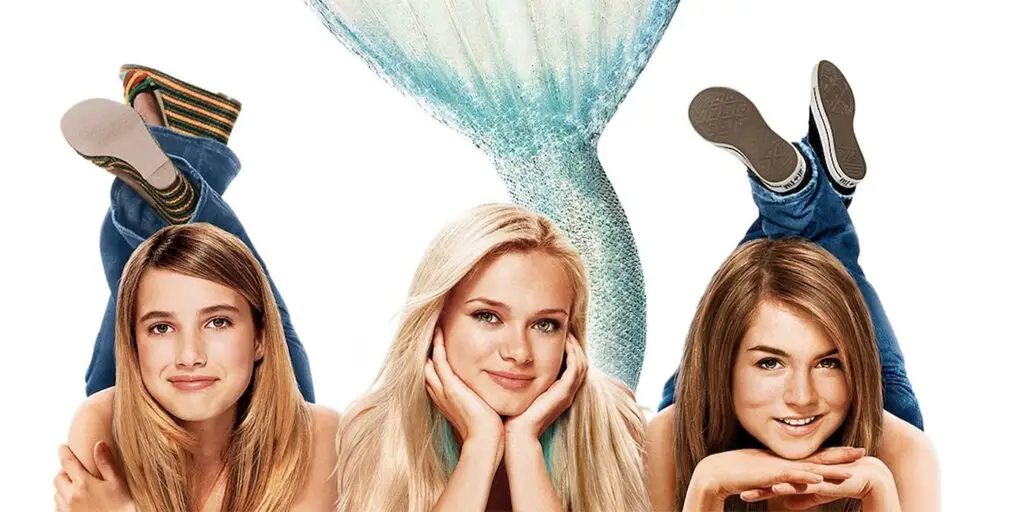 Famous Quote: "You are totally, completely, and eternally my best friend."
An American-Austrakuab teen fantasy romantic comedy, Aquamarine is one of the most underrated films. It is astonishing how not many people talk about this movie. Aquamarine does not only have a wonderful cast but a great storyline as well. The message it gives regarding friendship is truly commendable.
The film stars Emma Roberts, JoJo, and Sara Paxton as the main leads.
The movie tells the story of two teenage girls who one day find a mermaid after a storm. This mermaid is sassy and witty and determined to prove to her father that real love does exist. The movie is a take on Little Mermaid, but in a different way.
The mermaid then takes help from these girls in winning over the handsome lifeguard. Will she be able to do it? Or will she end up finding friendship before love?
---
Protect Your Online Privacy With Surfshark
[The VPN that we use here at Tech Arrival]
---
8. It's Kind of a Funny Story (2010)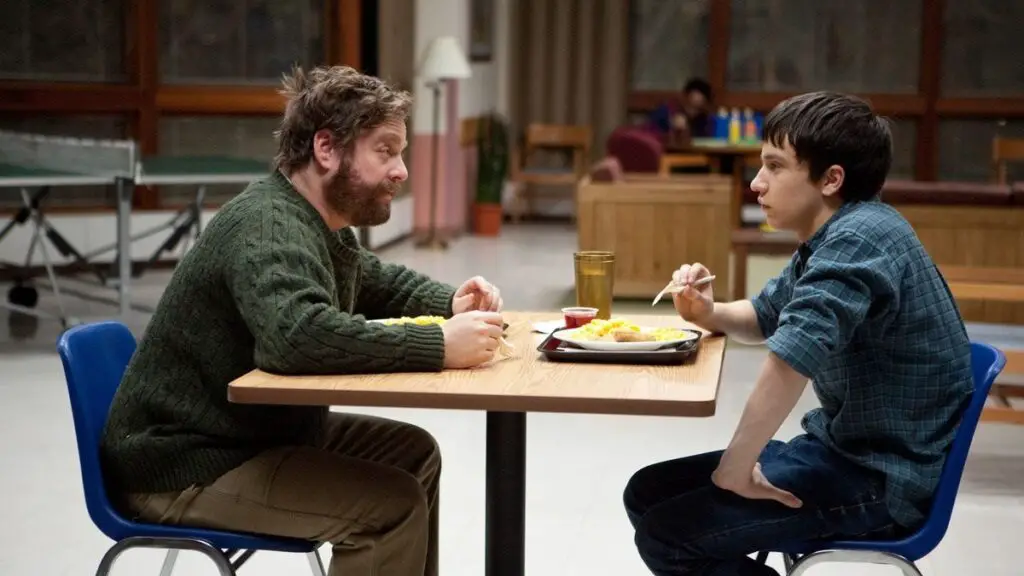 Famous Quote: "You have a family that loves you. You know, what I would do just to be you, for just a day? I would… I would do so much. I would… I don't know. I would just… I'd just live. Like it meant something."
'It's Kind of a Funny Story' is not only funny but equally entertaining and teaches you many lessons about life. Everything about this movie is fantastic, whether it is the dialogue, chemistry between characters, or their performance.
The film stars Zach Galifianakis, Keor Gilchrist, Emma Roberts, and many others.
The film is set in a mental health institute where different characters come together. Amongst them is 16-year-old Craig Gilner, who admits himself to the clinic after a few incidents. However, due to the issue with the young ward, he now has to spend his time at the adults' one.
In this ward, Craig meets Boody and a fellow teen named Noella. Quickly, they all become friends, and their friendship makes this whole miserable time a whole lot more enjoyable for them at the institute.
Also read: 12 Best Subtitles Download Sites for Movies & TV Shows (SRT)
To Sum it Up!
There you have it! These are some of the best yet underrated teen movies from the early and late 2000s that touched our hearts. The abovementioned films have an incredible message for teens and help you find your place in the world.
These films understand how hard it can be to be a teenager sometimes. Seemingly, you cannot find anyone to relate with, and this is where all these characters come in. So, don't wait any longer and take a stroll down memory lane by streaming these movies today.