GoPro camera is one of the most legendary inventions in the history of photography. But how do you recover the GoPro videos you accidentally deleted from an SD card? We have the answer.
If you are an action photographer, then GoPro cameras are most likely your tool of the trade. However, while taking photos, recording videos, and even sharing some of them with friends, you may quickly lose some of them. Still, you may need to delete some of the unwanted videos from the SD card and end up deleting essential videos too.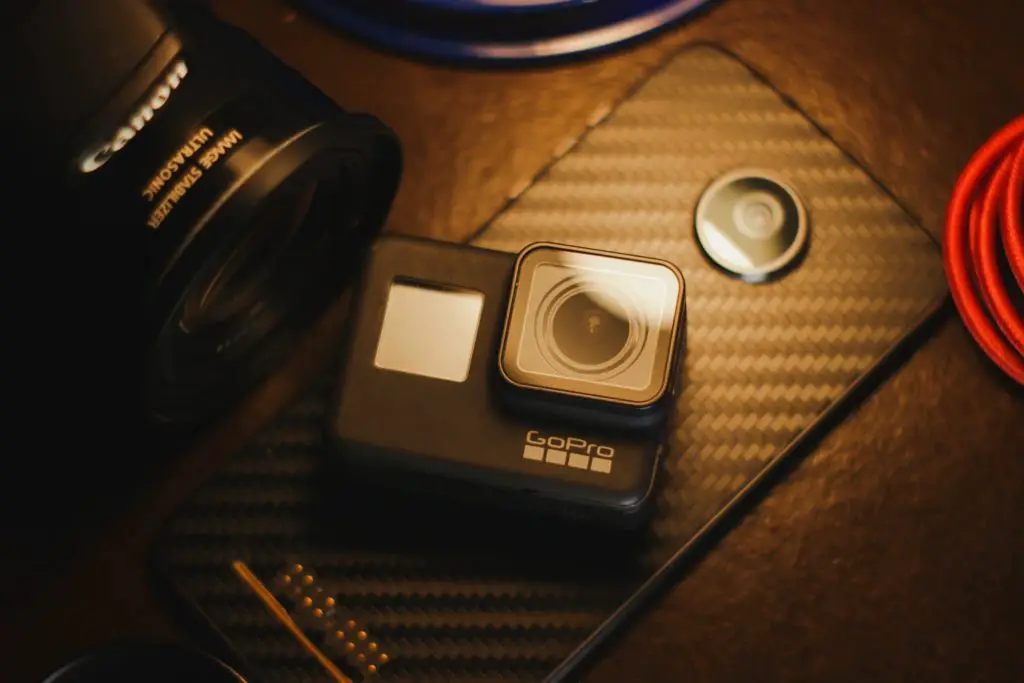 When faced with such a situation, you need to act quickly to recover deleted GoPro videos you accidentally deleted. In this article, we address the problem of recovering deleted videos from your GoPro SD card. But first, see some of the causes of data loss below.
The 4 Major Causes of GoPro Video Loss
Many things can happen when you go deep down in the field, leading to the loss of even the most precious videos. We have listed the most common scenarios leading to the loss of footage or photos from GoPro. 
1. Accidental Deletion 
This occurs when you delete files from your GoPro to create more space. While doing this, you may intend to remove older photos and videos but end up deleting your current videos by mistake. 
2. SD Card Formatted 
Sometimes, the SD card may begin to misbehave as you take videos or photos. This will majorly occur when the card has a virus or other forms of malware. Problems that occur when you are saving large videos may also cause the SD card to misbehave. You may therefore need to format the SD card in an attempt to repair it and return it to normalcy. 
3. Problems During Transmission 
File transfer to other devices may also be problematic. When a problem occurs while transmitting some videos to another device, the videos may get lost.
4. GoPro is Destroyed
While working in the field, accidents may expose your GoPro camera to physical forces that damage the camera or destroy the card. Also, if you carry the camera on a drone, you will damage the card or camera if the drone hits an obstacle or falls into the water or hard place. 
A Quick Plan Of Action
When you are faced with the problem of lost videos from your GoPro, you need an immediate plan of action to make recovery easier. Here's what to do.
Stop using the card and remove it from the GoPro camera to avoid overwriting the videos further. 
Scan the SD card with Disk Drill recovery.
Recover the videos you deleted by accident. 
About Disk Drill
This is full-featured data recovery software and is one of the best free memory card recovery tools with the ability to recover videos alongside photos and any other kind of file format lost from an SD card or any other device. The software, therefore, handles GoPro videos much more comfortably. 
---
Protect Your Online Privacy With Surfshark
[The VPN that we use here at Tech Arrival]
---
With Disk Drill, you get both a free version and paid version. The free version will help you run the scan and give you a preview of the files you can recover, and you can recover up to 500MB. Follow the steps below.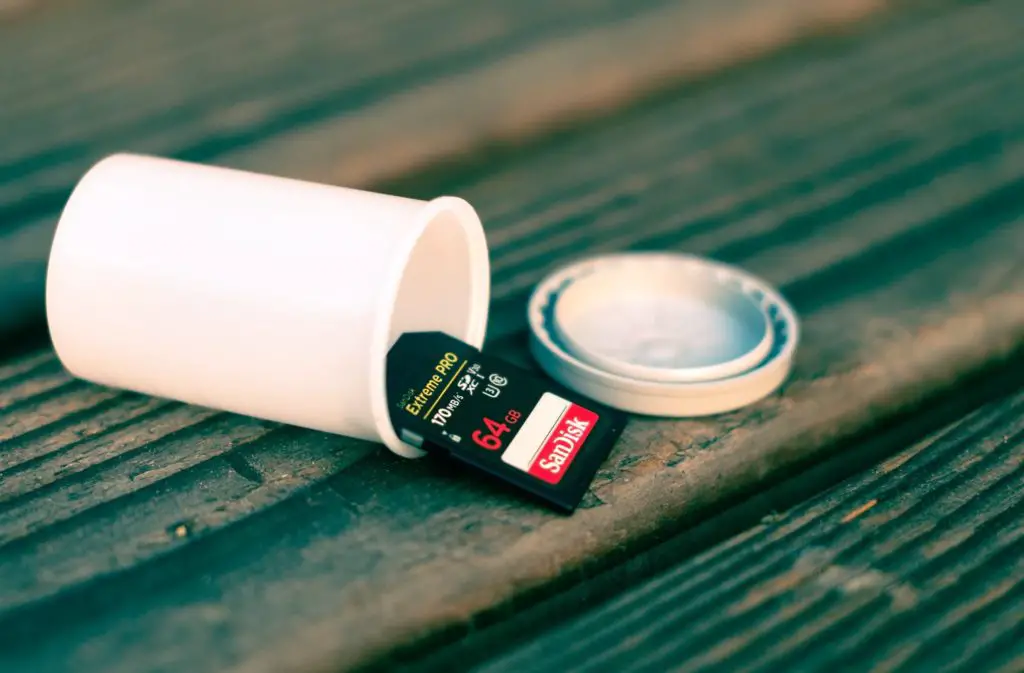 How To Recover Deleted GoPro Videos On Windows With Disk Drill
Step 1: Download and Install Disk Drill For Windows
Begin by downloading and installing Disk Drill by CleverFiles from the official site. Disk Drill helps you recover up to 500MB for free, and you are free to upgrade anytime if you have more files to recover.
Step 2: Connect the SD card to your PC 
Connect the GoPro camera or SD card reader with the SD card to your computer. If your computer lacks a card reader, use an external card reader.
Step 3: Launch Disk Drill and Select GoPro
Open Disk Drill and select the GoPro card reader from the list of disks available. Now focus on recovering your GoPro videos from the open window.
Step 4: Search for the Deleted Videos 
Click "Search for lost data" to start the scanning process and allow Disk Drill to scan your SD card.
Step 5: Preview the Files
Preview the files or videos returned by your search results. The preview gives you a list of files you can recover. Choose the videos you lost by accidental deletion together with any other files you would like to recover and select a new location on your computer for this restore. 
Step 6: Recover the Deleted Videos
Now tap "Recover" to recover the videos. This will take some time if the files are large. Disk Drill, however, performs a quick recovery, and you will not wait for too long before you get your GoPro videos back.
How To Recover Deleted Videos From A GoPro On Mac With Disk Drill
Step 1: Download and Install Disk Drill for Mac
Begin by downloading Disk Drill and installing it on your Mac. Allow the software to make changes to your system by providing the administrator's password. Similar to Disk Drill for Windows, you will be able to review files before recovery with Disk Drill for Mac.
Step 2: Launch Disk Drill
Open the software on your Mac and insert the GoPro SD card reader into the machine. 
Step 3: Choose GoPro SD Card
Choose a GoPro camera or SD card from the list of devices connected, which Disk Drill can see. 
Step 4: Preview the Lost Videos
Tap "Recover" and allow Disk Drill to scan the SD card for lost videos and other files. You should see a list of videos that you can recover from the preview at the end of the scan. 
---
Protect Your Online Privacy With Surfshark
[The VPN that we use here at Tech Arrival]
---
Step 5: Upgrade to Disk Drill Pro
If you have lost videos of more than 500MB, upgrade to Disk Drill Pro to complete the recovery of the files identified in the preview.
Step 6: Choose the Videos to Recover
Choose the videos you intend to recover and the location on your Mac where you want them restored. 
Step 7: Recover the Videos
Now tap "Recover" again to recover the videos. Allow the app to retrieve the videos you selected from the preview and send them to the new location specified.
Other Recovery Options
1. Stellar Photo Recovery 
Other than Disk Drill, Stellar Photo Recovery can be used to recover videos and photos on GoPro. 
The software has both Windows and Mac versions and is very friendly to users of all skill levels. Similar to Disk Drill, it also comes with both free and paid versions. 
2. PhotoRec
Having third alternative software for video and photo recovery for photographers with regular workflow is a good idea. Though PhotoRec may not be the best recommendation for most photographers, it's free, reliable, and robust. Also, the software is not very user-friendly, has no user interface, and is controlled through the command line. However, if you enjoy using command-line tools, it's a good option. 
3. Recover Lost Photos With Command Prompt 
If you do not use Disk Drill or have not installed any video recovery software, you can use the command prompt to recover your GoPro videos. We already mentioned this method in our Pen Drive Recovery Article a few days ago.
A single command prompt helps you fix the attributes without trying to improve every file individually. Follow the steps below to restore your videos with this method.
Step 1: Link the SD card to your PC. 
Step 2: Key in the "Win" + "R" keys and launch the Run program. 
Step 3: Key in "cmd" and click "OK.'
---
Protect Your Online Privacy With Surfshark
[The VPN that we use here at Tech Arrival]
---
Step 4: Key "ATTRIB -H -R -S /S /D X:*.*" in the CMD window and tap enter. Replace the "X" with the letter representing the SD card.
4. Recover Lost Photos By Restoring Previous Versions
If other methods fail, or you are prioritizing this method, ensure that File History is turned on and the SD card is linked to the computer. You can do this by selecting the "Turn on an option" and including the external hard drive among the active file history locations. 
Suppose the File History on your computer was previously turned "ON," and you had linked your GoPro Sd card to the computer and backed up the videos. In that case, it will be much easier to recover the files by restoring previous versions. Here are the steps.
Step 1: Find the folder where you stored the videos before you deleted them from the SD.
Step 2: Right-click inside the backup folder and select "Properties."
Step 3: Open the "Previous Versions" tab.
Step 4: Select the previous version of the videos you intend to restore. 
Step 5: Now click the "Restore" button and allow the restore process to begin and restore your SD card recovery data. 
What If None Of These Works?
If you try all the methods we have described but still can't get your GoPro videos back; you can still get them back by seeking a data recovery lab service. However, this option is more expensive and time-consuming only makes sense if you have been shooting for a commercial client.
So, How Do I Keep My GoPro SD Cards Healthy?
Losing videos can be very devastating. That is why you need to keep your SD cards pretty clean, and here is how.
Format the card in GoPro regularly.
Turn off the camera if you intend to remove the card.
Never remove the card while transferring data.
Download and backup videos and photos from the card as soon as possible.