If you thought Deepfakes was for photos and videos only, think again!
Deepfakes is a form of artificial intelligence technology capable of creating realistic fake videos of people saying or doing things that never happened.
There is a new way to deepfake a face while on a live stream. It all comes down to the fact that this new method uses Artificial Intelligence and machine learning to the next level to create more realistic results, and it is mind-blowing!
SwapStream is a new tool that lets you swap your face in real-time during live streams. It's a simple and easy-to-use tool that will let you broadcast a video and have a completely different person appear on the screen. This is a great way to fool people into thinking you're someone else.
In this review, we will show you how to use SwapStream to create a deep fake for yourself and become a completely different person during a live stream.
What is SwapStream?
SwapStream is a web-based tool that allows you to swap your face with another person's face and start a live stream on various platforms such as YouTube, Twitch, Twitter, Facebook, and many more. You might already know that it is possible to swap faces in photos and videos, but SwapStream is one of the first face-swapping products that enable users to go live on social media with anyone's face. When used correctly, it is a very powerful tool for live streaming.
The technology behind SwapStream is called face swapping. Face-swapping is a relatively new technology and is still being developed. It works by using deep learning and artificial intelligence to match your face with another person's face. It works amazingly well and instantly creates a realistic and convincing live stream.
The concept is that you can put a face of an actor, musician, model, or any other person and let that person appear on your live stream. With SwapStream, you can perform various fun activities during a live stream, such as making people laugh with silly faces, using someone else's face to lip-sync a song, create a podcast, or protect your identity if you do not want to go live with your face.
The process is quite simple. It only requires a few steps – connect your live stream with SwapStream, choose the target face, choose an output face, and let SwapStream do the rest.
Also read: 11 Best Facebook Alternatives to Protect Your Privacy
---
Protect Your Online Privacy With Surfshark
[The VPN that we use here at Tech Arrival]
---
Features
The best part about SwapStream is that it works for both live and recorded videos. Even if the video has been recorded previously, SwapStream can transform it into a new live stream with just one click. You can use any video from your computer or any social networking site.
Be Anyone On a Live Stream
The unique feature of this product is that you can swap your face with any person on the internet. You can even swap with someone famous like Tom Cruise or Mark Zuckerberg. There are no restrictions on what face you can use. It allows you to go live and create engaging content people would like to watch. The more creative you are, the more views you'll get.
Support Varieties of Live Platforms
With SwapStream, you can stream on the biggest Live Streaming platforms such as YouTube, Facebook, Twitch, Twitter, etc. Another best part about this tool is that it works with almost any streaming service. Swapstream also supports custom RTMP, so you can go live on any site that provides a streaming server and key.
Stream on Multiple Platforms at Once
SwapStream can help you to stream on many platforms as well as different channels at the same time. You no longer have to use any third-party service to do this. Simply add a destination and start streaming. It's that easy.
No Downloads Required
SwapStream is a web-based tool that allows you to create a seamless live stream experience. SwapStream works with your existing browser and requires no downloads or software installations. You can do all your face swapping and manage your live streams straight from the browser. It does not consume resources on your computer.
Easy to Use
SwapStream is very easy to use and has a user-friendly interface. Anyone can get started with it easily. SwapStream has a single-page dashboard to manage everything. It makes navigating through the tool much easier.
How to Use SwapStream: Step-By-Step Guide
To start using SwapStream, you will need to sign up on the SwapStream Official Website; apart from that; you will need a webcam to swap your own face; moreover, you can use OBS Streaming software to broadcast someone else's Live Stream.
Go Live on SwapStream Using Webcam
To swap your own face and go live on social media, you need to Log in to the SwapStream website and click on Go Live.
Now Click on the Start with Webcam option.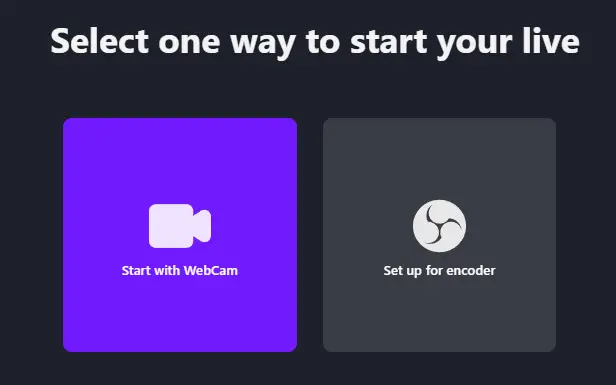 Then select the Camera source and Audio Source and press Enter.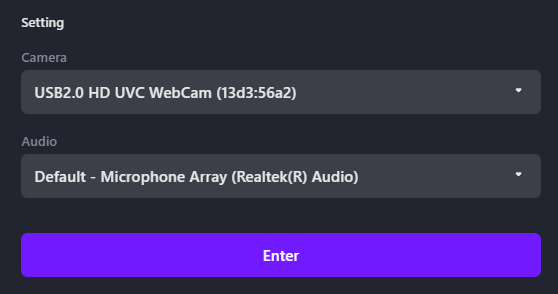 The preview of your Webcam will be visible on the SwapStream dashboard.
The next step is to select the Target face to swap it with a different one. Press the "Select" button under the Select Stream Face setting.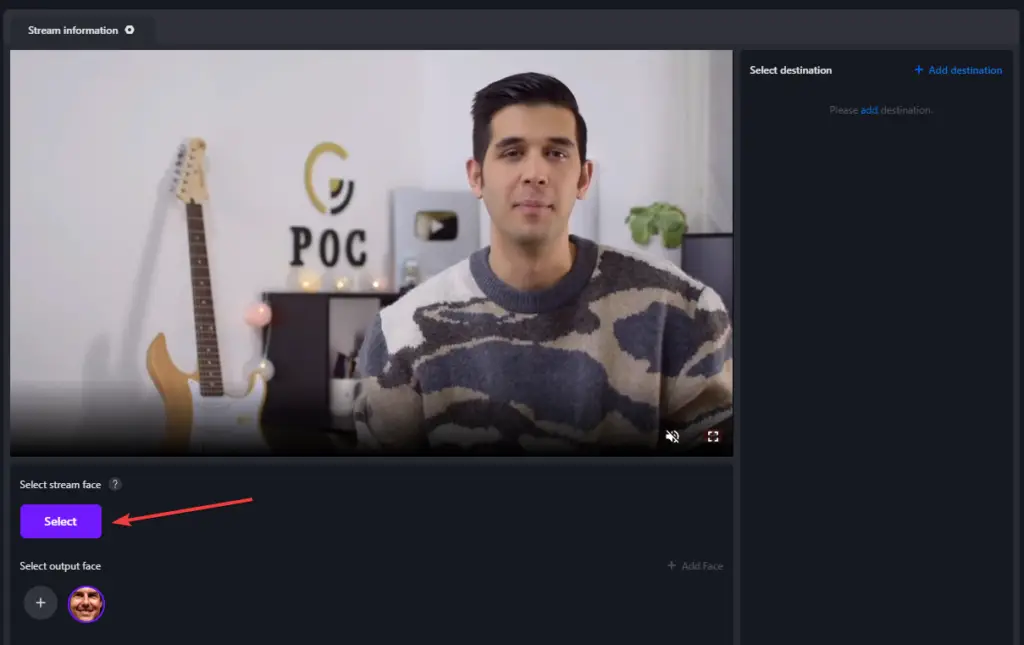 Then use the crop tool to select the target face. Make sure to select the entire face, so the AI can detect it properly. Once you have done that, click on the Green Tick button.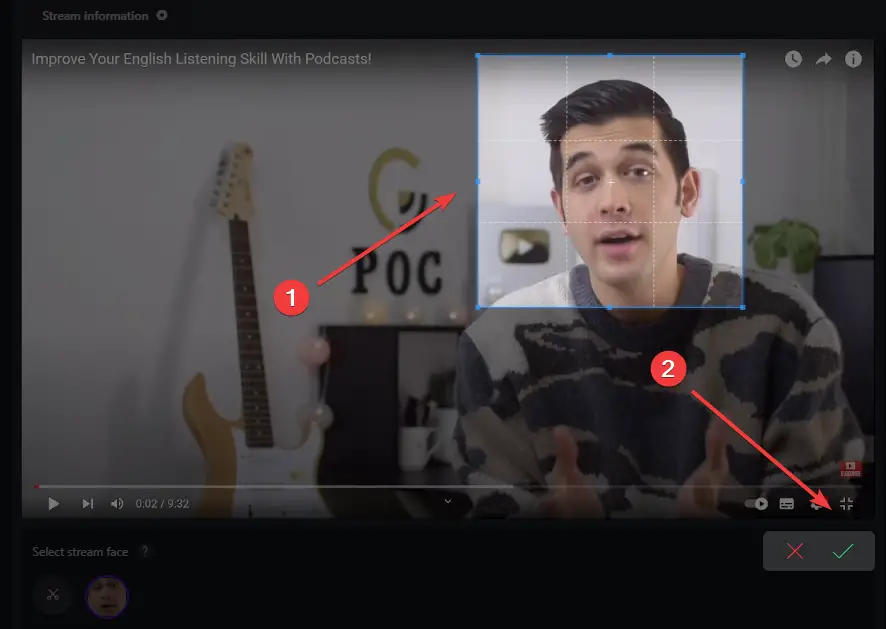 To swap the face, download an image of the face you want to use. To demonstrate, we are going to use Tom Cruise as an example. Click on Select Output Face, then upload the image of the face. Finally, Click on Start Swapping. It will take a few seconds to process the image.
Let's try again with a different face this time. We are using Robert Downey Jr as an example.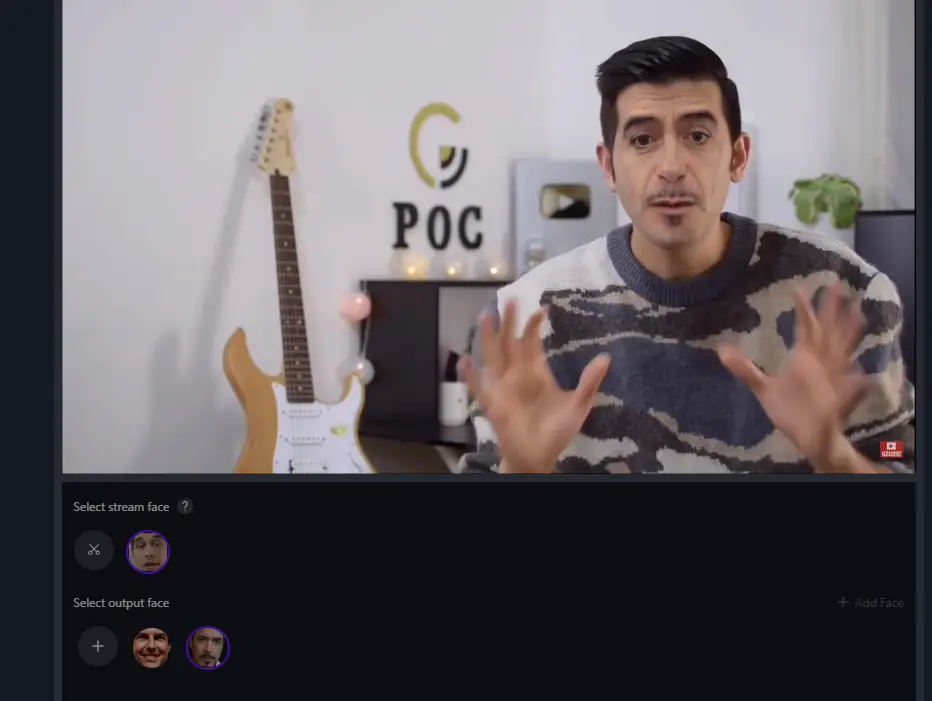 Here's a side-by-side example of the Original face and what it looks like after using SwapStream.
To Live Stream on your social media channel, Click on Add Destination on the SwapStream dashboard. Here you can select from YouTube, Twitch, and Twitter. To Live Stream on Other platforms, click on Custom. You will be asked to enter the Stream URL and Stream Key.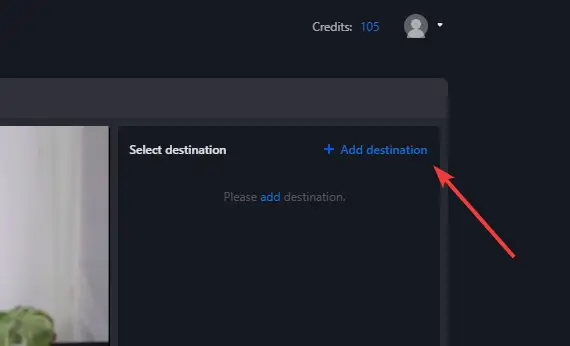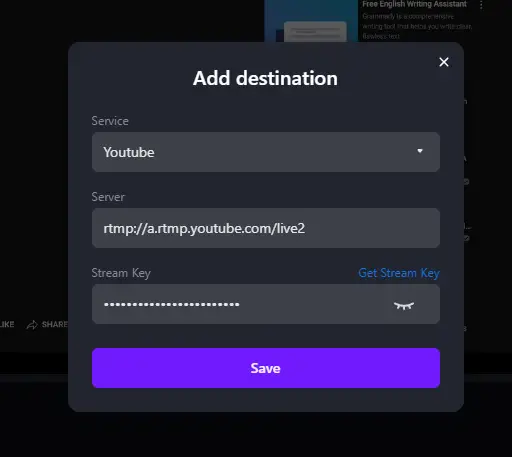 Now head over to your social media channel; we are using YouTube as an example. Click GO LIVE, and then find Stream URL and Stream Key under stream Settings.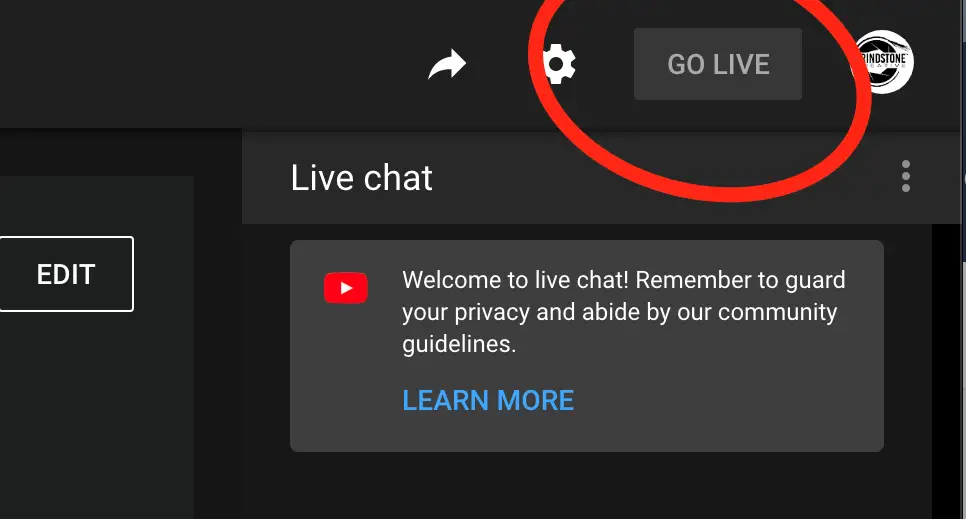 Copy the Stream URL and Stream Key and paste them on SwapStream.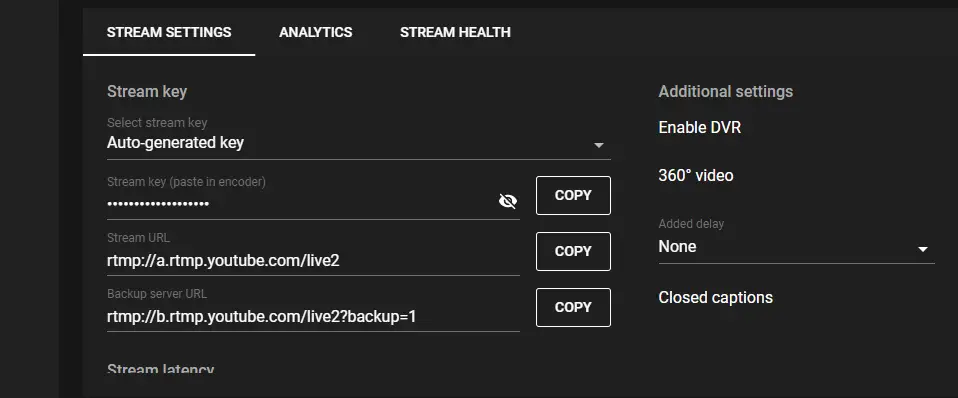 Your social media channel will appear as an option to start the live stream. Click on the tick box on the right and then click on Start Streaming.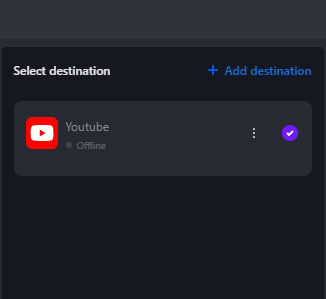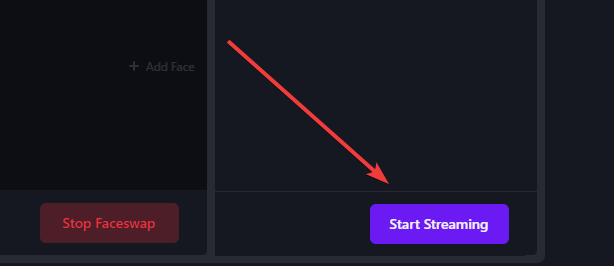 That's it; the live stream through SwapStream has started. Visit your social media channel to view your live stream.
When it's about to End the live stream, click on the End Streaming Button on SwapStream.
Go Live on SwapStream Using Streaming Software
You will need to download OBS (Open Broadcast Software) and follow the instructions below.
Log in to SwapStream and Click on "Go Live". Now open OBS Software and do the basic setup by following the on-screen instructions.
On SwapStream, Under Stream Information, You will find your Stream URL and Stream Key.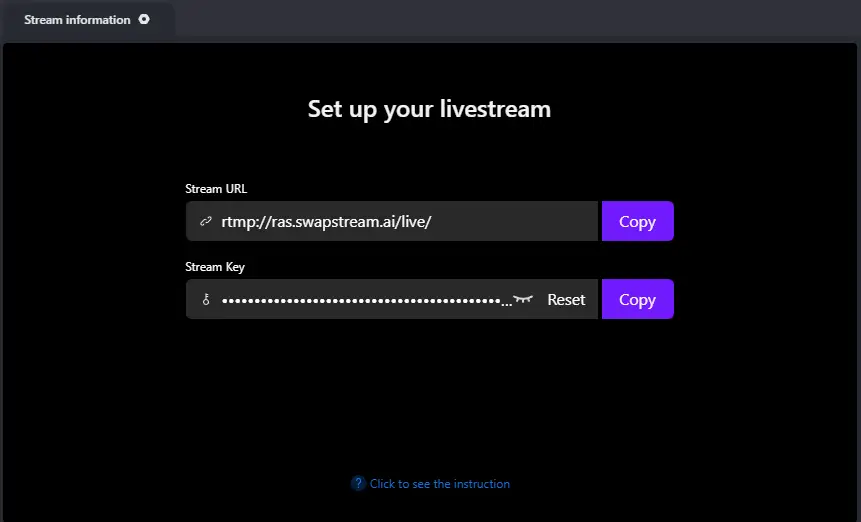 On OBS, Click on Settings, then go to Stream, under Services, select Custom. Then paste your Stream URL and Stream Key from the SwapStream.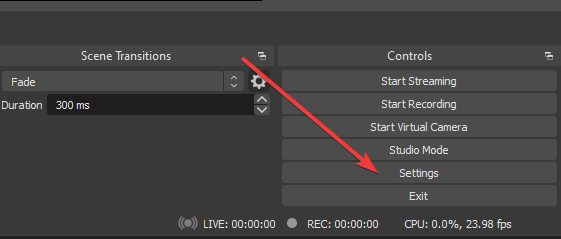 Now, you have to select your input source for the Live Stream. If you want to use someone else's live stream and then re-stream it using SwapStream, then open that live stream in a new browser window.
After that, click on the + icon under Input Source on the bottom left side of the OBS software. Then select Window Capture. Now select the Browser window which is playing the live stream.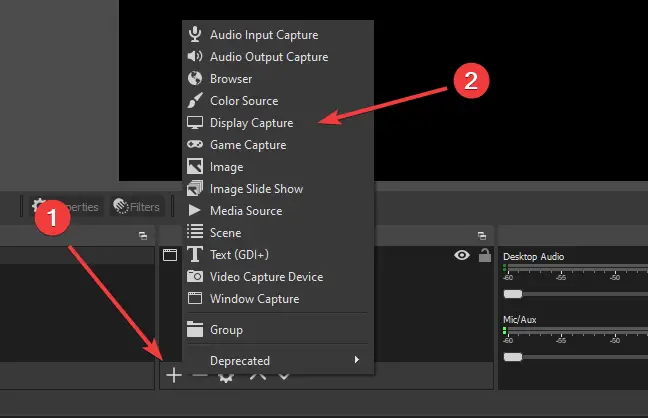 If you want to use your webcam and go live, click on the + icon and select Video Input Device > Select Your Webcam > Click OK.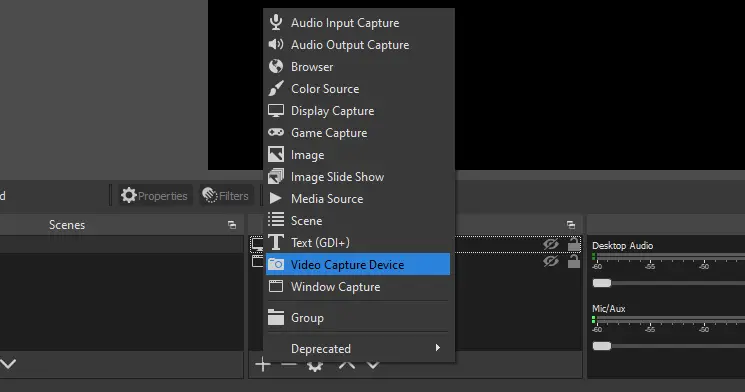 Now, on OBS, Click on Start Streaming from the bottom right corner. Then Return to the SwapStream dashboard, The preview of your Webcam or Live Stream will be visible under Stream Information.
The preview of your OBS Streaming Software will be visible on the SwapStream dashboard.
The rest of the process is the same as the "Go Live on SwapStream Using Webcam" method. So, follow Step 6 onwards from the above method.
Pricing
SwapStream has two premium plans available: the monthly plan and the yearly plan. With both plans, you get premium benefits like high-quality live-streaming, custom RTMP streaming, lifetime credits, discount on buying premium credits, and multi-stream channels. 
The monthly plan costs $19.00, and you get 100 credits.
The yearly plan costs $179.00, and you get 1200 credits.
In both cases, you can multi-stream to 20 channels at once.
---
Protect Your Online Privacy With Surfshark
[The VPN that we use here at Tech Arrival]
---
SwapStream Multi-stream channel charges:
| | |
| --- | --- |
| 1-2 Channel | 1 credit/min |
| 3-5 Channel | 2 credits/min |
| 6-20 Channel | 3 credits/min |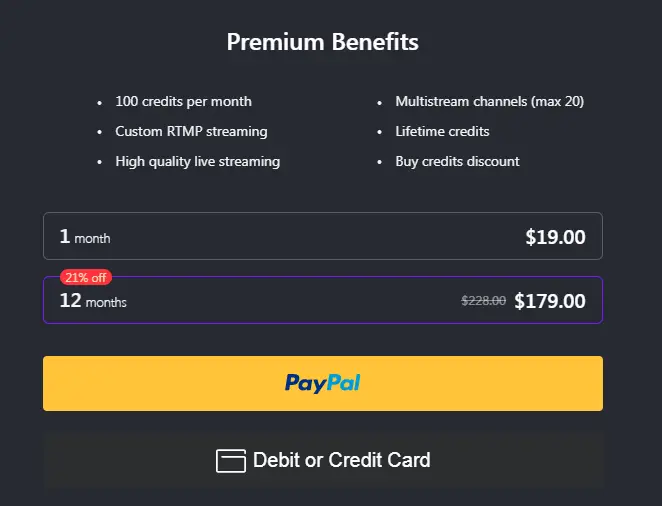 SwapStream also offers a Free trial where you get 10 Credits to test the product. Also, you do not need to enter any Credit Card Information. You can get up to 10 Free mins of Live Streaming on the free trial. This is enough time to see if this is the right tool for you.
Pros
High-quality live-streaming.
Face Swap without Restriction.
Custom RTMP streaming.
Lifetime credits.
Stream to 20 channels simultaneously.
Cons
The product is very Pricey.
Conclusion
SwapStream allows you to bring someone else's face into your stream. This tool comes in very handy for creating some creative and entertaining videos. We think SwapStream is a fun tool to use and a great way to increase your YouTube channel engagement. We also love the fact that SwapStream is very easy to use.
It starts at $19, which gives you 100 mins of live streaming. You should try out this tool with 10 Free Credits. Are you interested in trying it out?
Let us know in the comments section below!
Also read: 10 Best Tips to Stay Anonymous and Protect Your Privacy Online
Frequently Asked Questions (FAQs)
Can I Use SwapStream on Facebook Live?
Yes! You can use SwapStream on Facebook live. You can even use SwapStream to go live on many Facebook Profiles, Pages, and Groups at once. Apart from Facebook, you can use it on Twitter, Twitch, YouTube, and many other platforms.
How Long Does It Take to Deepfake Something?
SwapStream only takes a few seconds to swap faces during the live stream. You can save a few different output faces and use them in real-time.
Is Creating Deepfakes Illegal?
It is not illegal to create deepfake, and it is not illegal to stream either. There are a few things to be aware of, though. First, if you want to stream or make content using deepfake, ensure you are within your rights. Deepfakes can be used for good or bad, depending on what you want.
Does SwapStream Allow You to Save the Video?
No, SwapStream doesn't allow you to save your videos. SwapStream is a live-streaming tool; however, once the live stream ends, the video will be saved automatically on your social media channel or profile.