The majority of the fathers worldwide are their children's living and breathing "how-to" guides. Not only are they helpful in guiding them through their everyday lives, but they are also here to help them shape up their futures too. However, every dad deserves to be loved and cherished for all their sacrifices throughout their entire life. 
If your father is a tech lover who likes to keep themselves hooked to the latest tech breakthrough, we have some amazing gift suggestions for you to get them. Remember that we understand that every person is different, so our choice and gifts are pretty laid out and different.
Also read: 16 Best Gift Ideas for Your Boss
List of Tech Gifts for Dad
1. If They Like Fitness: Smart Fitness Watch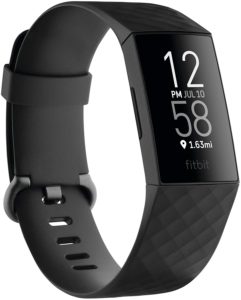 You can't get enough of a fitness watch, especially if your dad enjoys walking, running, or attaining those 10,000 steps each day. Adding a good-quality fitness watch will not just help them keep themselves fit as a fiddle; it will also enable them to live a life of comfort in the latter days. This means that you wouldn't have to worry about tracking their heart rate or checking if they got their daily exercise fix because the watch will take care of that for you. More often than not, we'd recommend relying on popular brands like FitBit for making a purchase.
2. If They Like Commanding: Amazon Echo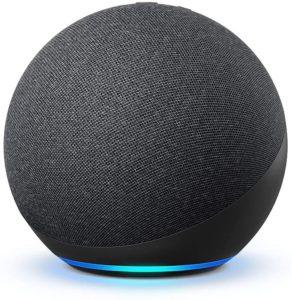 Is your father into commanding and wanting to get things done that way? Well, gifting them an Amazon Echo is possibly your best choice. It is fun, and it helps them get sorted with all their queries with the help of Alexa. But, the amazing thing with Amazon Echo is that you can use it to accomplish so many things. You can use that to control your other smart home equipment. You can use it to listen to songs, set the alarm, or even look up a recipe. So, your father is going to enjoy having this one around.
3. If They Like To Read: Kindle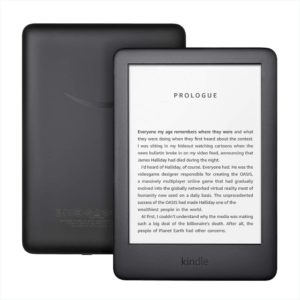 With most of our fathers at their retirement age, books have become several people's best friends. If your dad is a bibliophile but doesn't have much space around the house to stack over books after books on the shelves, you can get them a Kindle. This e-book reader from Amazon is a breakthrough that enables voracious readers to enjoy their peace with their device in the corner of the room. Also, since the device is meant for reading, it comes with a range of customizable options that you can make the most use out of.
4. If They Shave At Home: Electric Shaver
When we are talking about an electric shaver, we aren't talking about the staple available options you get for cheap in your nearest utility store. We are talking about a high-end electric shaver that comes with interchangeable heads that your dad will be able to switch between and use according to their needs. Products like the Phillips One Blade Shaver are the perfect example of that. It is backed with high-quality blades and interchangeable heads that enable your dad to have a comfortable shaving experience without razor cuts and risks.
5. If They Like Shooting or Videography: Drone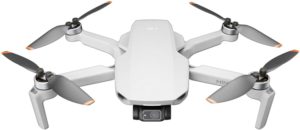 Okay, so the popularity of drones has taken a front seat now. And, if your dad is into photography, videography, etc., or they like the thrill of flying a drone to capture beautiful landscapes and views around, getting them a drone is possibly the best thing you could do. There is a range of options available in the market that you can look into. However, we'd recommend that you do proper research before you end up buying a drone because there are a plethora of brands available now.
6. If They Like Gaming: Nintendo Switch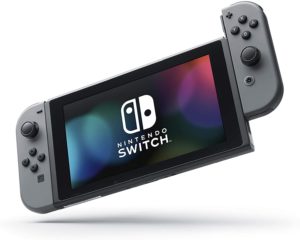 You can't deny that gaming is a part of almost every guy you meet or cross paths with. So, if your dad is into tech stuff and he enjoys gaming too, one of the best gifts you can get them is a Nintendo Switch. Yes, it is a little on the pricier side, but it is possibly one of the best pass-time activities that your dad can indulge in. While it's cool to get them a laptop for their gaming conviction, you can't deny that getting them a portable Nintendo will be a gamechanger.
7. If They Run Out of Phone Battery: Portable Charger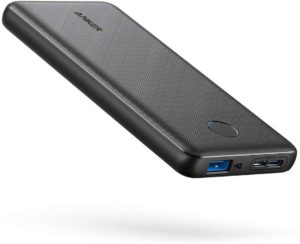 Fathers tend to spend half their time eating, reading news on their smartphones, or watching random funny skits and acts. And, with them stuck to their phones half the time, it isn't surprising if their phones run out of battery even before they could decipher it. So, in that case, you can't necessarily go wrong with a phone charger at all. The portable phone chargers enable them to have the free reign of moving around whenever and wherever they want without having to worry about their smartphone running out of battery way too fast.
---
Protect Your Online Privacy With Surfshark
[The VPN that we use here at Tech Arrival]
---
8. If They Are Into Grilling & BBQ: Electrical Grill or Smoker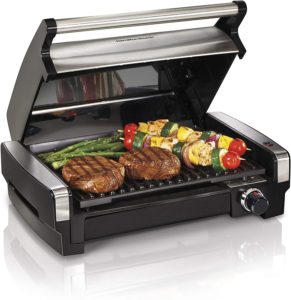 BBQ on a Sunday afternoon is a fun activity that most dads prefer engaging in. While the OG way relied on standard grills with wood chips and manual maneuvering, things have drastically changed. If you want to give your father an even better hands-on grill with a comfortable experience, we'd recommend getting them an electric grill. It is extremely fun to handle, not to mention that they get most of your work off the hands and makes grilling the easiest task around.
9. If They Are Into Sheets & Tech Work: An Upgraded Laptop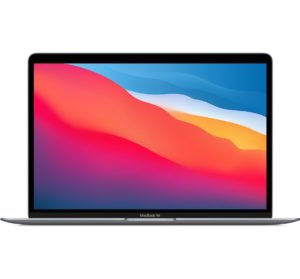 Every person (for the most part) needs a good-quality laptop that makes their work an easy ride. If your dad is into working with data, sheets, and other confidential information, the best gift that you could get is a laptop. Keep in mind that you should only do this if their current laptop needs an upgrade. More often than not, it will need an update. So, make sure that you look out for the same without any questions.
10. If They Like to Watch TV: A 4K Smart TV
Televisions might not seem like an "in" thing to gift to your father, but when we are talking about a high-quality 4K television, you can't go wrong with that at all. There are hundreds of brands available at this point; however, you need to understand that not every brand you come across will be a worthy purchase. So, always try and ensure that you keep a check on the brand you are investing in and the kind of products you are relying on. Also, if you can save enough, there are some amazing options under $500.
11. If They Like Watches: An Apple Watch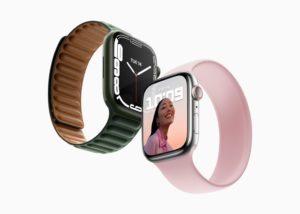 Let us be clear that if your dad likes manual watches, go ahead and get them that. However, since we are talking about techie dads, we can make the fair assumption that they will love exploring a high-quality Apple Watch instead. These are fun to play around with, not to mention that they are pretty amazing for functionalities. Your dad can use it to manage their schedule, conduct quick messages, and, lastly, look pretty cool. If you are getting them one, we'd recommend getting the Series 7 option because it provides superior functionality and design, all of which your dad will love meddling into. However, you will have to set aside quite a sum of money because Apple Watch don't come for cheap.
If your dad is into technology and trends, we hope this article gives you an idea of some of the best gift items that you can get them. Always try to keep things attuned to what your dad would want and need. So, make sure that you keep a check on the quality of items before you buy them.
Also read: 5 Best Christmas Tech Gifts
Frequently Asked Questions (FAQs)
Is It Better to Buy Tech Gift Items Online or Offline?
Well, this is a subjective question that depends on the person's choice. If you have a fair idea of what you want and you aren't likely to change that, online is a better option because of deals you can snag.
Is Getting a Gift Coupon Better?
If your dad is very picky with gifts and doesn't like to indulge in big purchases, we'd recommend that you get a gifting coupon for them and let them choose their gift items. This way, you give them the free reign to choose whatever they want.
How Much is An Ideal Budget for a Tech Gift for Dad?
To be fair, this depends on how much one can splurge. Some people can save up enough money to get their dads a good gift. In other cases, you need to buy the items from what you can afford at the moment. Both are appreciated.