It is very stereotypical to think that when we talk about tech gifts, we are talking about something to give to a man. People are often dumbfounded when they come to know that even women love tech and are making it big in that niche. That aside, if you know someone who enjoys adding some new tech to their lives and you have been meaning to give them something, we have a few amazing tech gift ideas lined up for you in this article.
Keep in mind that when we discuss good tech gifts for women, it isn't that a woman would likely use to clean their house. Besides that, you also won't have to spend a lot of money to get them something they correlate well with.
Also read: 9 Best Tech Gifts for Parents to Consider
In this article, we have lined up a list of unique, quirky, and thoughtful tech gifts for women to make their lives a lot easier.
List of Top Tech Gifts for Women
1. If They Are Stuck To Their Phone: Phone Grip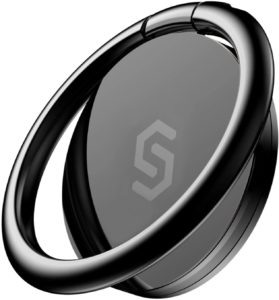 Before you say it's not technically a tech gift, let us reassure you that it is. Given that you are going to use it to make your phone more ergonomic and comfortable to hold, you can seamlessly classify it as a tech gift for a woman who is often stuck to their phone like there's no end. Not just the small ones, pop sockets or phone grips make holding the larger phones a lot more comfortable.
Besides that, they are available in a range of styles, prints, and colors, something that you can customize and get as a thoughtful tech gift for a woman you know.
2. If They Are Into Music: Wireless Headphones
You can never go wrong with wireless headphones. They are ideal for anyone, and let's be honest; only a few people on this planet don't like listening to music. If the person you are gifting it to does, this can be a good addition to their list of tech items they own.
However, when it comes to wireless headphones, there are quite a variety of choices. There are the sleek and lightweight options, and then you have the heavy-duty ones that are meant for mixing and recording vocals. Choose the one that best suits your budget and will be a good investment.
3. If They Want A Relaxing Massage: Therapy Hair Brush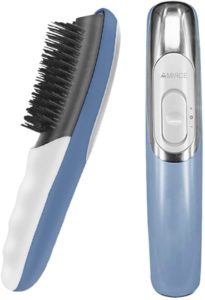 Okay, this is new. Although the concept might seem old, the therapy hairbrushes have been a pretty recent launch in the market that women can't seem to get enough of. These light massage brushes are perfect for combing through your hair for a warm and comfortable massage experience like there's no tomorrow. Also, these are perfect for detangling your hair, so they serve multiple purposes.
The Sharper Image therapy hairbrush is the most popular one in the market right now, so if you want to go big with the purchase, we'd recommend that you try that out. However, it will cost you a good $90.
---
Protect Your Online Privacy With Surfshark
[The VPN that we use here at Tech Arrival]
---
4. If They Lose Items Easily: A Bluetooth Tag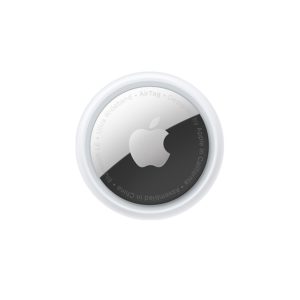 Does the person you are buying the gift for tend to lose their precious cargo all the time? House keys, car keys, small jewelry pieces? If that sounds familiar, gifting them an Apple AirTag will be the best idea that you implement. These are some Bluetooth-regulated tags that keep track of the items they are attached to. So, in case someone ends up not finding their car keys, the tags will help guide the user to source them back.
And, don't be afraid. Just because they are Apple products doesn't mean you'd have to spend a lot. These small tags are just $29 each and pretty great when it comes to their usability.
5. If They Have Bad Period Cramps: A Muscle Tension Reliever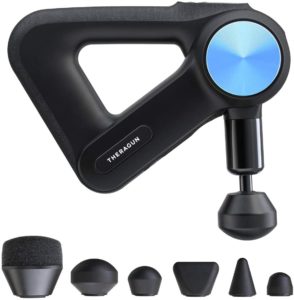 Period cramps are possibly one of the worst kinds of pain that one can experience. If you consider getting a high-quality and usable tech gift for a friend who struggles with similar painful experiences every month, a Theragun or a muscle tension reliever can be a good choice. Not only does it relieve the cramped muscle tension, but it also alleviates the tightness and soreness around the area.
However, as amazing as the product is, it is EXPENSIVE. The Theragun is priced at around $400, which isn't something that works with everyone's budget. In that case, you can always look for similar alternatives online.
6. If They Have A Hard Time Managing Sleep Schedule: An Alarm Clock
When we are talking about an alarm clock, we aren't talking about those stereotypical clocks that blare out an uncomfortable noise from it at the end of the day. No, we are talking about the recent developments, including the ones that illuminate the room with natural light to enable you to wake up comfortably.
These are in the market right now and helps optimize the distorted sleep cycles that everyone is struggling with. So, all in all, you can give someone the comfort of quality sleep with such an amazing tech gift idea.
7. If They Have A Dog: A Smart Dog Collar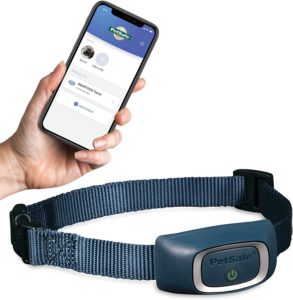 Just because you are considering getting them a gift doesn't mean you can't include a dog collar in the list. This is particularly a very thoughtful gift for a woman if you know that they own a dog but don't know a lot about them and their personality in general. Gifting them a smart dog tag makes them appreciate the thoughtfulness, and they can always keep track of their furry best friend in case they have a runaway streak.
Smart dog tags are becoming a lot more popular than you'd anticipate, the reason why more and more brands are coming out with their products that you can consider looking into.
8. If They Like Dressing Up: A Smart Vanity Mirror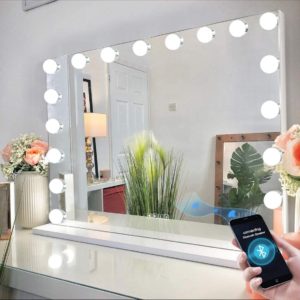 We at least have that one female friend in our circle who is into makeup and dressing up, and if you are looking for a gift to surprise them with, the smart vanity mirror is hands down one of the best choices, if not the best. Not only do they come fitted with bright LED lights around the perimeter, but they also serve as Bluetooth speakers and come with USB cable compatibility to connect an external device.
There is a range of smart vanity mirrors that are available in the market. So, make sure you look through the available options and choose the one that best fits your budget and needs. 
9. If They Are Into Fancy Hairstyles: A High-quality Hair Dryer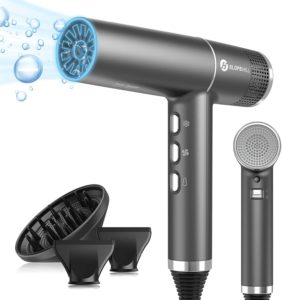 When we are talking about a good-quality hairdryer, we aren't talking about the standard ones available for JUST drying hair; we are talking about the ones that give a salon-like finish. Something like the Dyson Supersonic is the perfect gift idea, but they are pretty expensive, so you always want to weigh out the pros and cons before you splurge out such an amount of money.
---
Protect Your Online Privacy With Surfshark
[The VPN that we use here at Tech Arrival]
---
However, with the futuristic features that the Dyson hairdryer and styler comes with, you wouldn't regret the purchase at all, especially since it's worth every penny you spend on it. 
10. If They Need An Upgrade: A New Smartphone
Lastly, on the list is possibly the most controversial inclusion, but if they need it, they need it. Gifting a smartphone to a lady depends on their requirements. If they already have a well-working phone and don't want an upgrade, there's no point forcing one on them. However, if they have been working with the same smartphone for the last god knows how many years, it is time for a change.
iPhone or Android, you know that smartphones cost a lot of money, so make sure that you only spend that kind of money if you have the means to afford it for you and for the person you are getting it for.
If you have been meaning to buy some meaningful and thoughtful gifts for women, we hope these tech gift ideas cut. Just ensure that you see through people's needs and requirements and get a gift that they would enjoy and appreciate owning. If required, ask them what they need and purchase a gift accordingly.
Also read: 11 Tech Gifts for Men that are Quirky & Useful
Frequently Asked Questions (FAQs)
Are Tech Gifts Worth Gifting?
Yes, irrespective of what you might think or what one might say, tech gifts are an amazing addition to the list of items that a person already owns.
Are Tech Gifts Very Expensive to Give to a Woman?
Well, it depends on the kind of gift you are giving them. If you are getting something like an iPhone or a laptop, they are going to cost you quite a bit of money. But, smaller items like phone grips and air tags won't.
Is it Better to Buy Tech Gifts Online or Offline?
If you are sure which product you want to buy, we'd recommend that you stick to buying the tech gifts online because they offer good deals and discounts that offline shops won't.