Watermarks are a common visual element in videos, often used by creators to protect their content from unauthorized use. However, there may be instances when you need to remove a watermark from a video.
Whether you're a professional video editor or someone exploring the world of video editing, understanding the process of watermark removal is valuable knowledge. This guide will offer you a step-by-step walkthrough on removing watermarks, ensuring you have the tools and techniques to achieve a clean, professional look for your videos.
Understanding Watermarks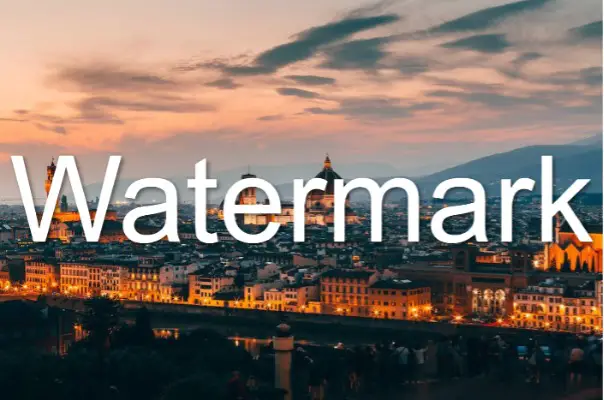 Content creators often use watermarks as a deterrent against the unauthorized use or reproduction of videos or to show sponsor information, or just branding. They are usually small, semi-transparent images or text that appear over the video.
Watermarks can vary in opacity, size, and design. There are also different types of them depending on what they are used for:
Text Watermarks: These are the simplest form of watermarking. They involve placing text (typically the content creator's name or company logo) over the video. The text can be transparent or opaque, depending on the creator's preference.
Image Watermarks: Image watermarks typically use the company's logo or any other unique symbol. They can be transparent or semi-transparent and are usually placed in the corners of the video.
Tile Watermarks: Tile watermarks cover the entire video with a repeated pattern or logo. They are typically transparent and sometimes obstruct the video content.
Dynamic Watermarks: Dynamic watermarks are more complex and can change location, size, or appearance throughout the video. This type of watermark is harder to remove and therefore provides better protection.
QR Code Watermarks: QR codes can also be used as watermarks. When scanned, they can redirect to the content creator's website or any other specific URL.
Digital Watermarks: These are invisible watermarks that you can detect using specific software.
Legal and Ethical Considerations
Almost every video content creator will have some kind of watermark in their videos. Using watermarked footage without permission violates copyright law and can result in legal repercussions. They can include fines, lawsuits, or even criminal charges.
Always ensure that you have the legal rights to edit the video and remove the watermark. This could involve obtaining a license from the content creator or reaching them to get permission to edit the video. Even if you have permission, consider whether it is ethical to remove the watermark. It's best to give credit where it is due, so always check with the content creator before editing.
Identifying Video Watermarking Techniques
Different video editing techniques can help you remove unwanted watermarks in the video. Let's take a look at some of the most popular ones:
Cropping: the simplest yet effective way. You can cut the watermark area completely just by dragging the corners of the video to reduce its size. Remember to adjust the aspect ratio accordingly so the video looks balanced.
Pixelation/Blurring: this is one of the most common techniques for removing watermarks from videos. Take a portion of the video with the watermark and apply the effect on the area. This will cause the watermark to become blurry and less visible. However, it won't completely remove it.
Chroma key: commonly referred to as "green screen" or "blue screen", chroma key involves isolating a certain color and replacing it with something else. It's commonly used to remove backgrounds, but in this case, you can replace the watermark with a solid color or even another image.
---
Protect Your Online Privacy With Surfshark
[The VPN that we use here at Tech Arrival]
---
Cloning: the technique involves cloning parts of the video to cover the watermark. You can select a portion of the area around the watermark, clone it multiple times, and place them over the watermark until it is completely covered.
Masking: the technique allows you to cover the watermark with an opaque overlay. This will hide the watermark, but still keep the content of the video intact. It's usually best to do with motion tracking, as it can help you align the overlay with the watermark area perfectly.
Software Options for Watermark Removal
You can find numerous software options available for removing video watermarking. Most video editors have plenty of basic and advanced tools to do this and some even offer a watermark removal as one of their features. Here are a few recommended choices:
1. Adobe Premiere Pro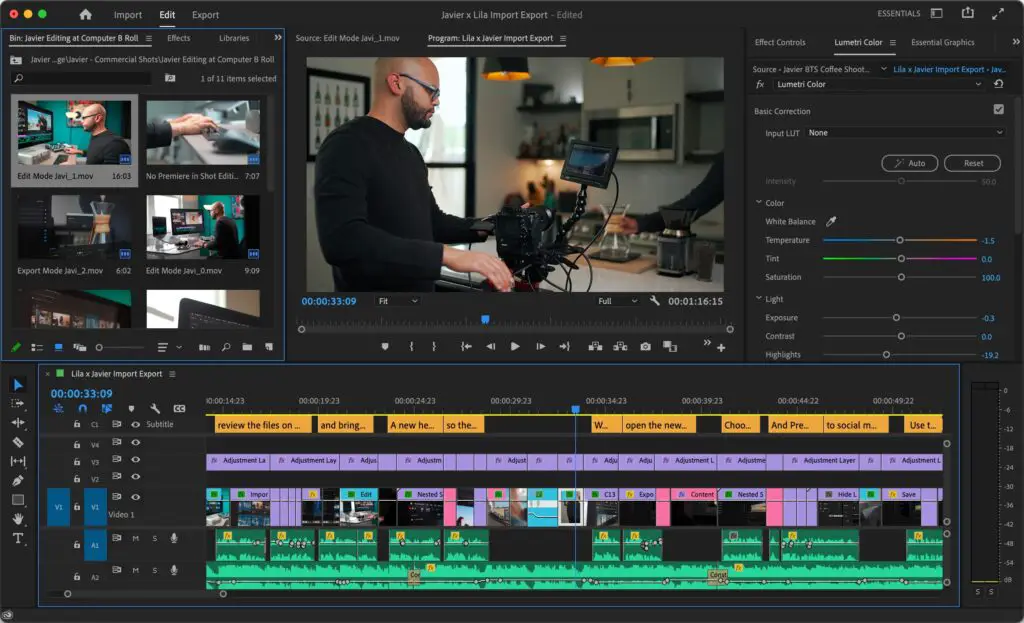 Adobe Premiere Pro is industry-standard software used for professional video editing. It offers a range of features to make your videos actual movies. The software allows you to blur, crop, or mask the watermark using its advanced editing tools. However, due to its complex interface and high cost, it might not be the best choice for beginners or small projects.
2. iMovie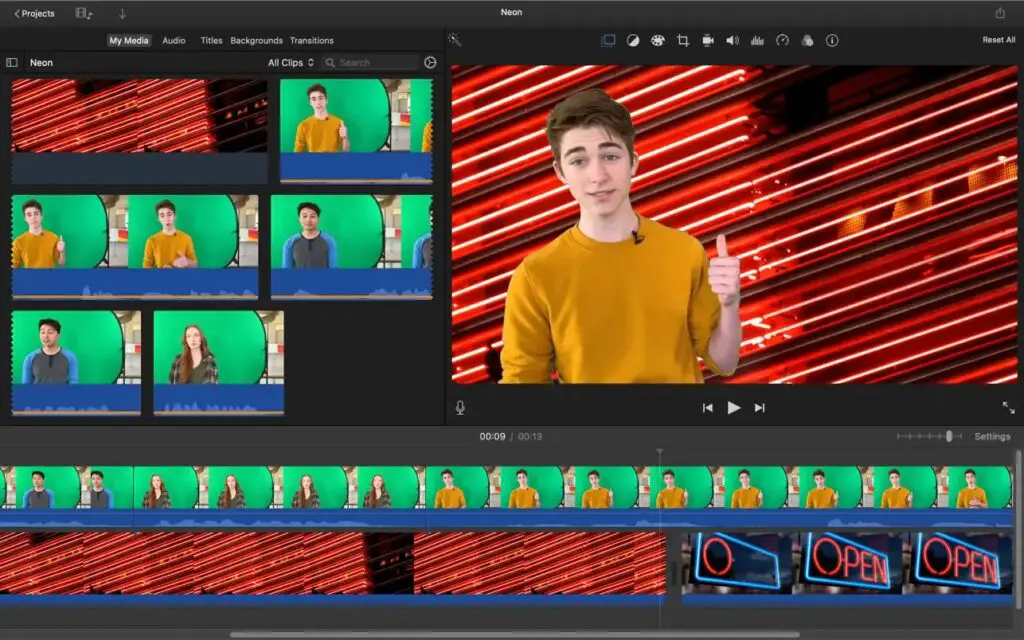 iMovie is a free and simple video editing tool developed specifically for Mac users. It's perfect for simple editing tasks. Although the software may not have as many advanced features, it's still a great option for those users that are only starting to explore video editing. As for the watermark removal, you can simply crop or blur it.
3. Movavi Video Editor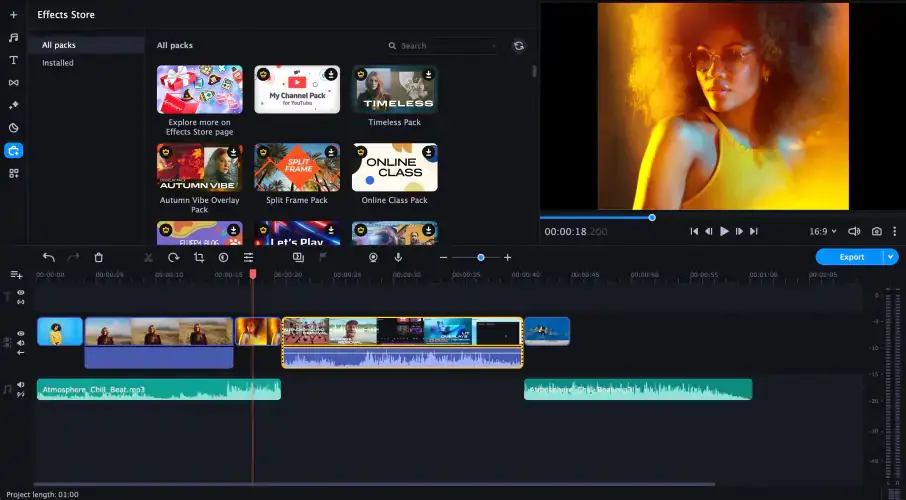 If you're searching for an alternative to iMovie for PC, Movavi Video Editor is that user-friendly video editor. From basic cutting and joining video clips to adding effects, music, and titles, you have it all. For watermark removal, the software has plenty of options like background removal, color correction, chroma key, highlight and conceal, and more.
4. OpenShot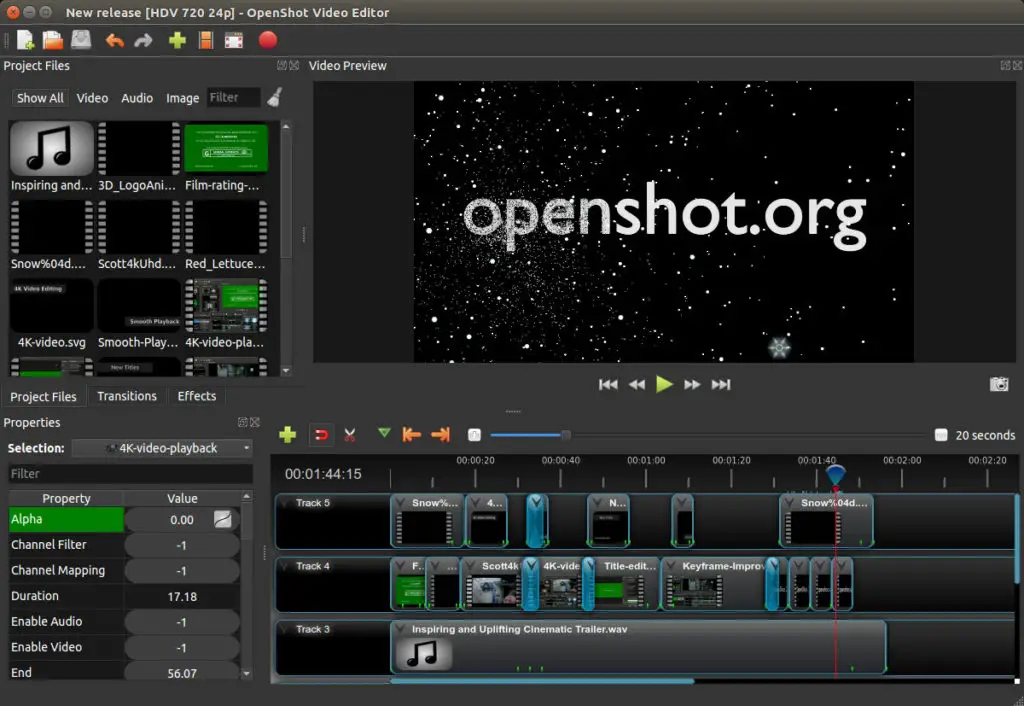 OpenShot is a free, open-source video editor that offers a simple and user-friendly interface and supports a wide range of video formats. It also offers plenty of advanced features like 3D animation, motion tracking, audio mixing, and more. To remove watermarks, you can use all the above-mentioned techniques.
5. Lightworks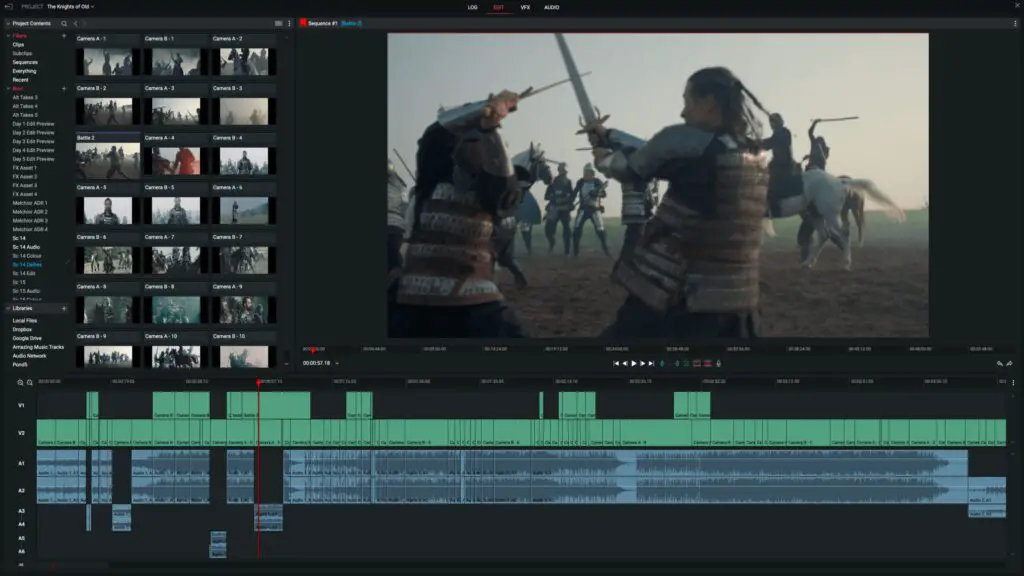 Lightworks provides a comprehensive set of tools used by filmmakers, YouTubers, and professional editors. It's one of the most powerful video editing software available and offers a range of features, including color correction, masking, chroma key, and more. This software for watermark removal is also free of charge, which is a big bonus.
Simple Steps to Remove a Watermark From Your Video
Now that you clearly understand watermarking and the techniques used to remove it, here is a step-by-step instruction to guide you through the process:
Download and launch the chosen video editing software from its official website.
Upload your video file or simply drag and drop it on the timeline.
Scan through the video to identify the position, size, and style of the watermark.
Use any video editing technique mentioned above to remove the watermark.
After the initial removal, you may need to fine-tune your edits to ensure the video looks clean and natural. It could involve blurring the edges of the edited area or adjusting the color balance to match the rest of the video.
Once you're satisfied with the result, review and save the video.
Quick Tips for Watermark Removal Source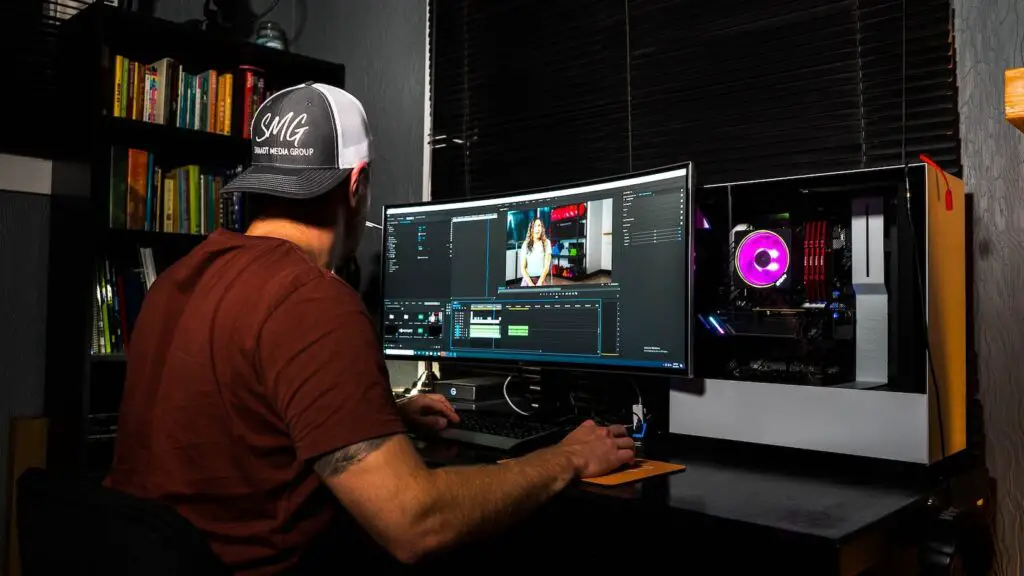 While you know the basics of removing watermarks from videos, there are still things to consider when editing. Every situation is different, so it's important to take some extra tips into account. Here are some of the most important ones to enhance the watermark removal process:
Create a Backup: always create a copy of the original video before editing it. This will allow you to have an unaltered version in case something goes wrong.
Work in Zoom: zoom into the video for a more precise selection of the watermark area. This will ensure you do not miss any detail and remove it accurately.
Use Multiple Tools: don't rely on a single tool. Combining the different watermark removal options provided by the software can help you achieve better results. For example, using a combination of masking and motion tracking can help you conceal the watermark frame by frame.
Use High Resolution: when editing videos, always use the best resolution possible. The higher the resolution, the more accurate the results will be.
Opt for High-Quality Export: when saving your edited video, choose the highest-quality export settings. It ensures quality and minimizes any visible signs of editing.
Save Frequently: as you are editing the video, save your progress regularly. This will prevent any loss of work due to software crashes, accidental mistakes, or other unforeseen issues.
Be Patient: watermark removal can be complicated and time-consuming. Take your time and experiment with different techniques until you get acquainted with the software and achieve the desired results.
Conclusion
Removing watermarks from videos can be a straightforward task with the right tools. Whether you're a professional video editor or a beginner, you can follow the steps above to get rid of the watermark.
---
Protect Your Online Privacy With Surfshark
[The VPN that we use here at Tech Arrival]
---
Remember to always respect legal and ethical boundaries while editing videos. If the watermark is on a copyrighted video, contact the original owner for permission to remove it.
All in all, with the tips and techniques mentioned in this article, you can effectively remove watermarks from your videos, achieving a clean, professional look that meets your creative vision.