If you find it challenging to manage your money, you should start using personal finance software. Personal finance software can help you create budget plans and manage your finances more efficiently. Additionally, it can help you figure out different ways to achieve your long-term financial goals.
wiHowever, choosing the right personal finance software can be quite a task. With so many options scattered around the web market, it is obvious to get confused. But no worries, we have got your back. We will suggest some of the best personal finance software and apps to use on your Mac or Windows PC.
Also read: 8 Ways to Manage Your Money Better using Technology
List of Best Personal Finance Software
1. Empower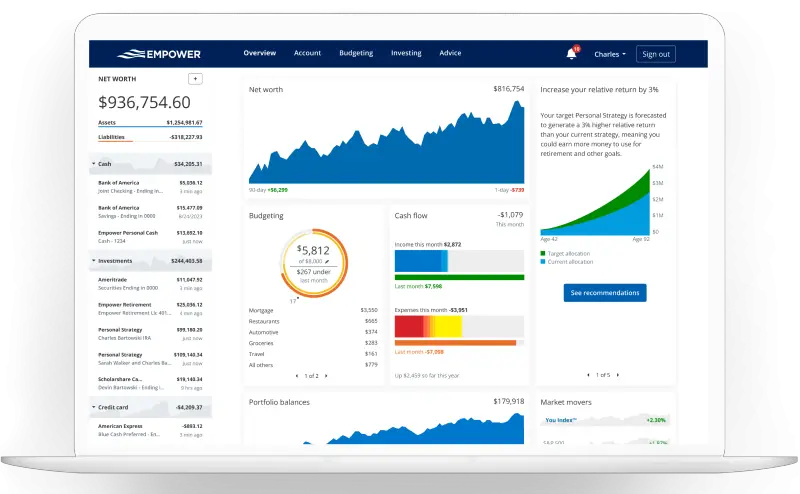 Empower, formerly known as Personal Capital, is a free personal finance software. It has no limitations and can be used as long as you like. However, it does charge a small fee if you decide to consult one of their financial advisors. You will find this feature useful when maximizing your investments.
Empower provides a complete overview of your finances by syncing your accounts in one place. This includes investment and mortgage accounts, 401k, checking, and savings. Additionally, it allows users to download transaction details in CSV format.
The stand-out feature of Empower is that it helps you to save money on your existing investments. It is done via an investment analyzer or a fee analyzer.
With a solution like Empower, it becomes much easier to plan for your future, especially after retirement. You can use it to assess immediate finances and how to improve it. Not only that, but it can also assess the impact on your 401k of important life events such as illness, childbirth, etc.
2. Quicken
Quicken is a premier software that includes both investment and budgeting features. However, it is more inclined on the investment side. Before further discussion, it is essential to note that Quicken is a paid software. Unlike Empower, it doesn't have a free version.
With Quicken, you cannot only minimize your taxes but also increase your investments. To ensure max tax benefits, it provides detailed reports, approx. Capital Gains and tracking cost basis. This helps you to make the right trading decisions.
Some of the notable features of this software are continuous tools, unrealized gains, informed sell/buy decisions, investment performance displays, and more.
Talking about the budgeting side, Quicken allows you to view budgets, balances, transactions, and accounts. Not only that, but you can also access your transaction history and track your spending trends. For your convenience, you can also sync your data across all your devices.
3. YNAB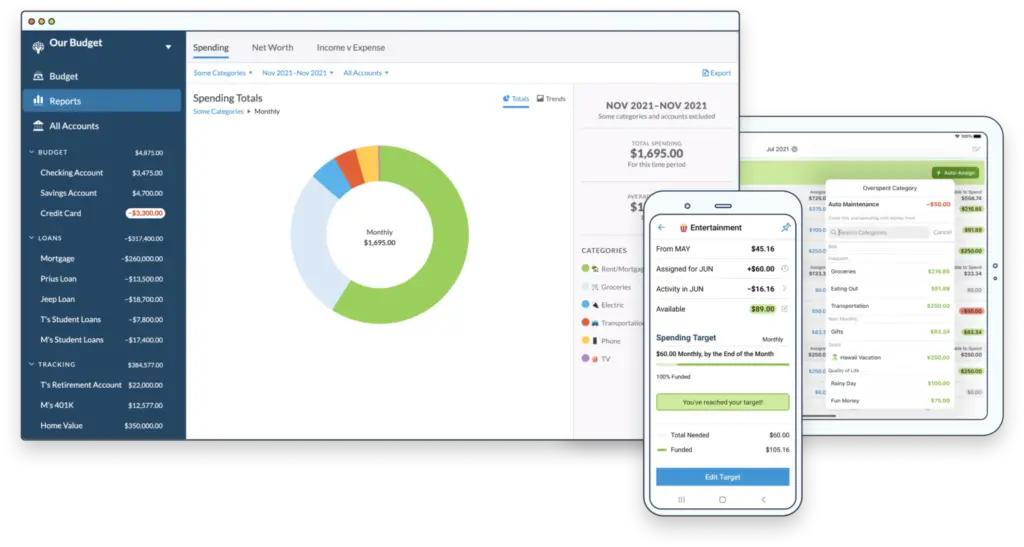 YNAB packs powerful features that distinguish it from other budgeting apps. It has a user-friendly interface designed to keep users' convenience in mind.
The latest version of YNAB comes with long-term bill planning and cloud syncing features. This app is ideal for individuals or families who want to take their money management onto a Mac or Windows PC.
Since YNAB has cloud syncing capabilities, it can be accessed anywhere. All you need is a device, and you are good to go. You can even access it from your smartphone.
With YNAB, you get a free trial period. This is helpful for first-timers as they can use the app for free and then decide whether they like it. Once the trial period is over, you can choose from their monthly or annual plan.
4. TurboTax
TurboTax is unique to other solutions in this list. It offers the best features for managing your finance. Many users rely on this app to prepare their income tax returns.
TurboTax is like a tax expert. It makes the process of preparing your tax return simpler and quicker. Opting for the Audit Defense Package is likely beneficial when you are audited. It also includes dedicated services for small business owners and self-employed people.
It is a handy tool that eliminates your worries about filing taxes. All you have to do is input your details and follow the process.
However, it's not the most affordable personal finance software. It offers five different subscription packages, so you can pick one based on your needs.
5. Mint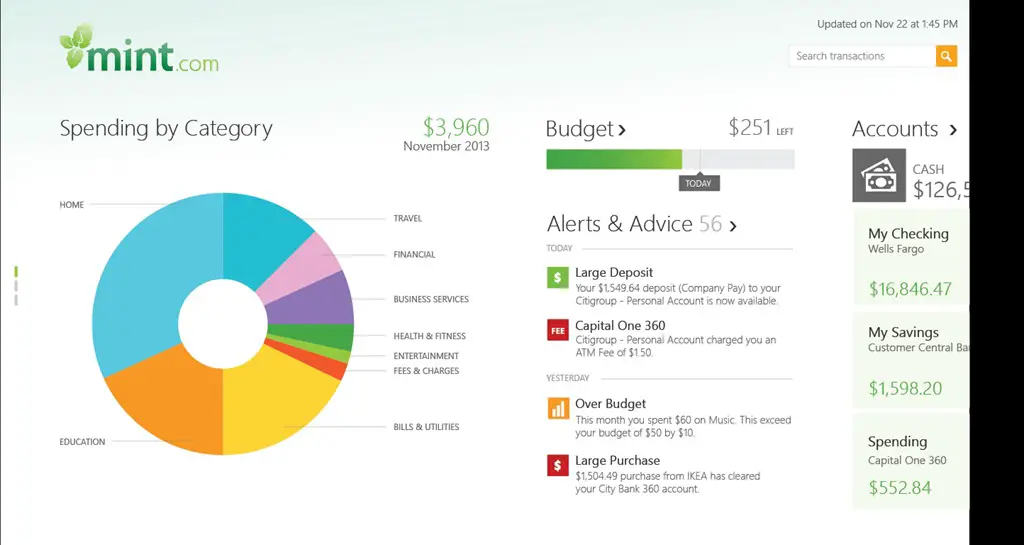 Mint is an ideal software for young people who want to manage their finances on their own. With Mint, you learn to use money more responsibly. It encourages people and gives them good financial advice.
It allows you to create healthy budget plans, save money, and make an investment. It includes an alert feature for all account changes and transactions.
---
Protect Your Online Privacy With Surfshark
[The VPN that we use here at Tech Arrival]
---
Mint also can track all your cash flows and updates. It gives you a graphical view of your budget for better understanding.
You can take advantage of this app and its features for free. It may have fewer features than paid apps, but it makes a decent choice for personal finance management. If you are serious about managing your finances, you should try this app.
6. Tiller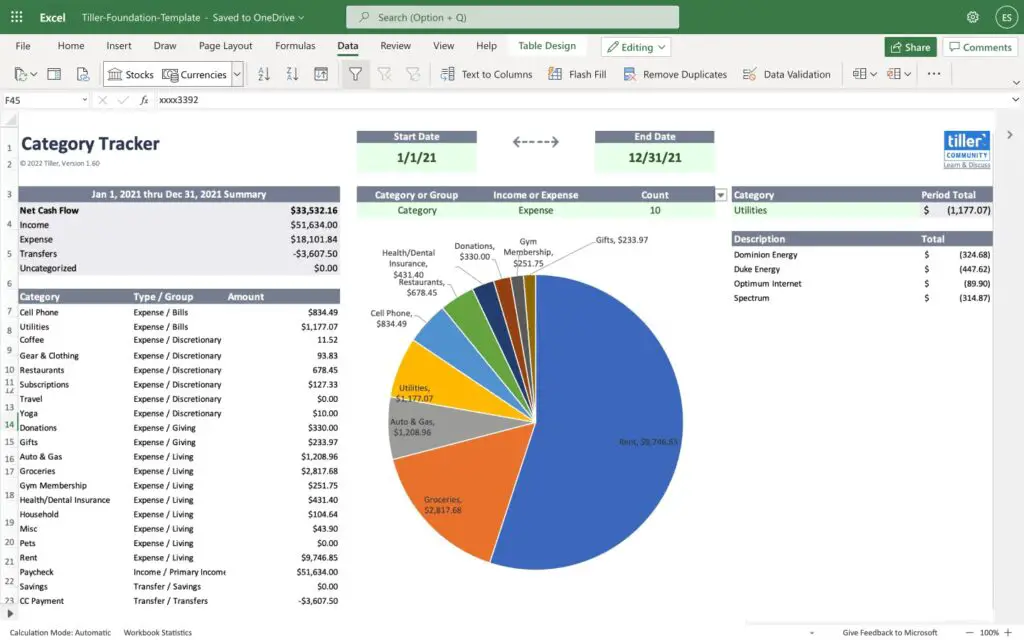 With Tiller, you can make your financial life simpler. It helps you to track your daily spending and provides a clear view of all your finances in one place.
It is a highly customizable tool that offers plenty of templates. You can try Tiller for free, and that too without ads. It makes money management more effortless with the power of spreadsheets.
It allows you to link your bank accounts to your spreadsheets to gain powerful insights into your finances. It is the only automated finance solution for Microsoft Excel and Google Sheets.
Using Tiller, you can learn more about your money trends and plan confidently for your future. It helps you to track your debt payoff, budget, net worth, and more.
7. Simplifi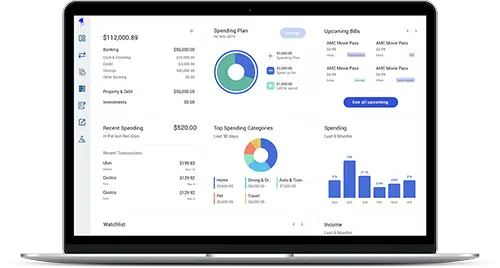 Simplifi is a helpful tool that has grown over the years into an excellent personal finance app. It comes with a user-friendly dashboard to give you an overview of your finances. With this software, you can constantly stay updated with your financial status.
This app mainly targets young users who need help keeping track of their finances. With the help of this app, you can keep a check on your day-to-day spending and savings.
It offers an easy way to track your finances, so you don't need to deal with endless reports, lists, and charts.
Simplifi is designed to provide an exceptional user experience. It gives you a clear view of the numbers you want to see. However, it is not a free app. You can opt for the trial period to know if the app is worth it.
8. Moneydance
Moneydance is feature-rich software that makes managing personal finances much easier. It has all the necessary features like bill attachments, online banking, investment tracking, bill payments, and even budgeting tools.
This software is more efficient in handling transactions and investments in multiple currencies. So if you make transactions or investments in currencies other than the US dollar, this software is for you.
Using Moneydance is associated with several benefits. It provides a clear overview of your finances so you know where you stand financially. The calendar overview provides a quick view of upcoming debits and credits, allowing you to manage your finances accordingly.
It can automatically make online bill payments and download transactions. Additionally, it makes investment tracking easier as it has support for bonds, stocks, mutual funds, and CDs, among others. Last but not least, it can automatically download real-time stock prices.
Having reliable personal finance software makes your life easier. It helps you to manage your finances better than any person. You can select from the list of software mentioned above. These are the best and most popular finance management apps that users trust.
Also read: 16 Best Budgeting Apps for Android & iPhone
Frequently Asked Questions (FAQs)
What is personal finance software?
Personal finance software is designed to help automate and store financial data of personal or business nature. It handles the storage, processing, analysis, and management of transactions and financial records.
Why should you use personal finance software?
Personal finance software can help you make budget plans and manage your finances better. It is designed to help you manage your earnings, spending, and savings.
Is YNAB worth it?
YNAB is slightly more expensive than other personal finance software, but the price is worth the features. It is considered one of the best budgeting tools for Mac.
Who should use personal finance software?
Anyone can use personal finance software as it helps you with budgeting, monitoring, expense tracking, and accounting. Plus, it provides helpful insights into your finances.
How to select personal finance software?
To select the best finance software, you must determine which personal finance category you need the most. Apart from that you should also consider the cost and features.
What is TurboTax best for?
Is Quicken good finance software?
Quicken is regarded as one of the best personal finance software. It includes budgeting and investing features that an individual or small business might need.
Why is budgeting important?
Having a budget helps you to control your spending and save for the future. It also helps you to achieve your long-term financial goals and stop risky spending habits.
Is personal finance software easy to use?
The ease of use will vary from software to software. While some tools are user-friendly, others might include a learning curve. Quicken offers the most understandable user experience.
What is the best personal finance software?
All the finance software mentioned in this post is excellent. But Empower and Quicken are probably the best of the lot.