Undoubtedly, Instagram is one of the most popular social media platforms. It has dozens of exciting features that make it appealing to users. Despite all the good things, the app is not perfect. It has its fair share of issues.
One such issue is the "couldn't refresh feed" error. Almost all Instagram users have experienced this error at some point. This guide will explain why this error happens and how to fix it.
What Causes Instagram Couldn't Refresh Feed Error?
Instagram's "couldn't refresh feed" error may occur for various reasons. We have explained each of the causes to give you a better understanding of the problem.
Your Internet Connection is Unstable
This is probably the most common reason behind this error. Instagram needs an internet connection to refresh your feed. Now if your internet connection is slow or unstable, it will prevent the app from refreshing the feed. Every time you see this error, you should check your internet connection. If the connection is poor, get it fixed and then refresh your Instagram feed.
Also read: How to Fix Instagram Not Posting Photos/Videos
The Instagram Server is Down
Sometimes this error is caused due to Instagram server issues. To find out if the app's server is down, check the Downdetector site. If the servers are down, you will have to wait it out. This type of issue can be fixed only by the Instagram team.
You are using an Outdated Instagram Version
An outdated Instagram version can lead to various issues, including the "couldn't refresh feed" error. To maintain your app's performance, you should get the latest update from your phone's app store.
Your Device's Time & Date are Incorrect
Yes, this error can cause happen if your device's time and date are not in sync with the real time & date. Since the app's time and date don't match your phone's time and date, it can lead to various problems.
The Instagram Cache is Full
If the Instagram cache is full, it prevents the app from refreshing the feed. For your information, the cache is temporary files stored by an app on your phone. It needs to be cleaned to let the app run smoothly.
You are Blocked by Instagram
Instagram can block you and your activities if you fail to follow their community guidelines. It can also block you if you comment or post too much.
---
Protect Your Online Privacy With Surfshark
[The VPN that we use here at Tech Arrival]
---
How to Fix Instagram Couldn't Refresh Feed Error
Now that you know the possible reasons behind the "couldn't refresh feed" error, let's discuss the solutions to fix it. If you are currently facing this error you should try these methods to resolve it.
Method 1: Check your Internet Connection
Before trying any complex solution, just check your internet connection. Make sure that the connection is stable and it's running smoothly.
Turn off your mobile data or Wi-Fi connection and turn it on again. See if the internet is working properly. You can also put your phone on Aeroplane mode for some time.
Go to Speedtest.com to check the speed of your internet connection. If the error is caused due to internet connection, it will be solved once you fix your internet.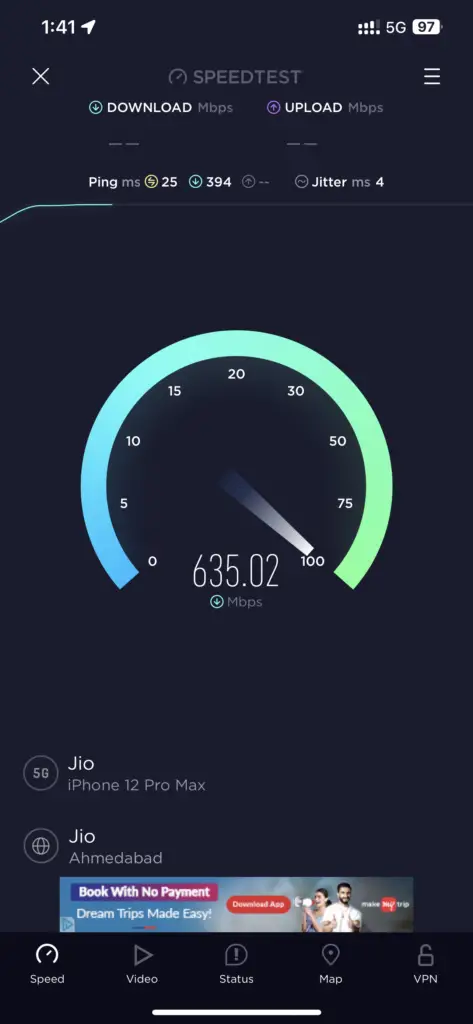 Method 2: Clear your Instagram Cache
If the error still exists, you should consider clearing the Instagram cache. This can be done from the Settings section of your phone.
Go to Settings and then to Instagram App Settings. Locate the clear cache option and tap it. After cleaning the cache, you will need to sign in to your Instagram account again. This is because it will delete all the saved files stored on your phone.
For iPhone, we recommend deleting and reinstalling the app.
Method 3: Sign Out & Sign In Again
Some users claim that the error gets solved by simply logging in and logging out of their account. Try it out yourself to see if this method works for you.
Launch the Instagram app.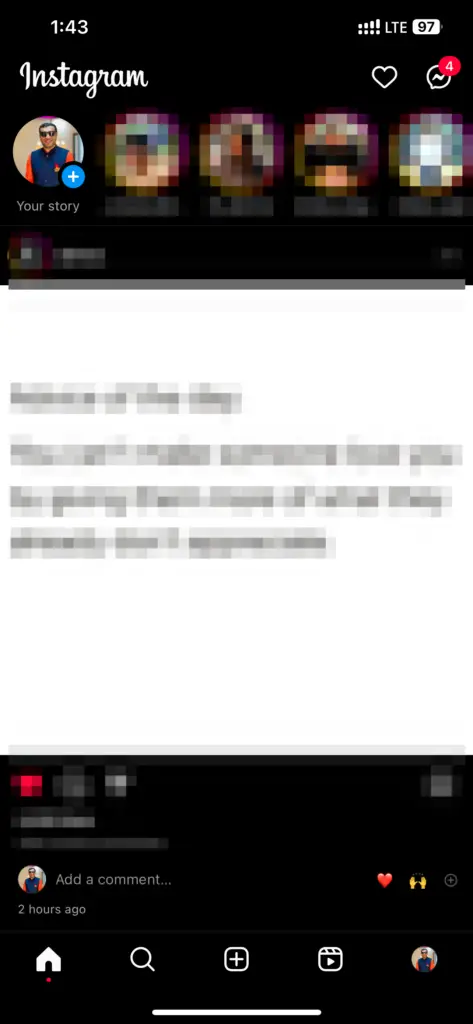 Access your profile tab. On the upper-right corner of the screen, you will see the Hamburger menu. Tap on it.
Select Settings and scroll down to the bottom.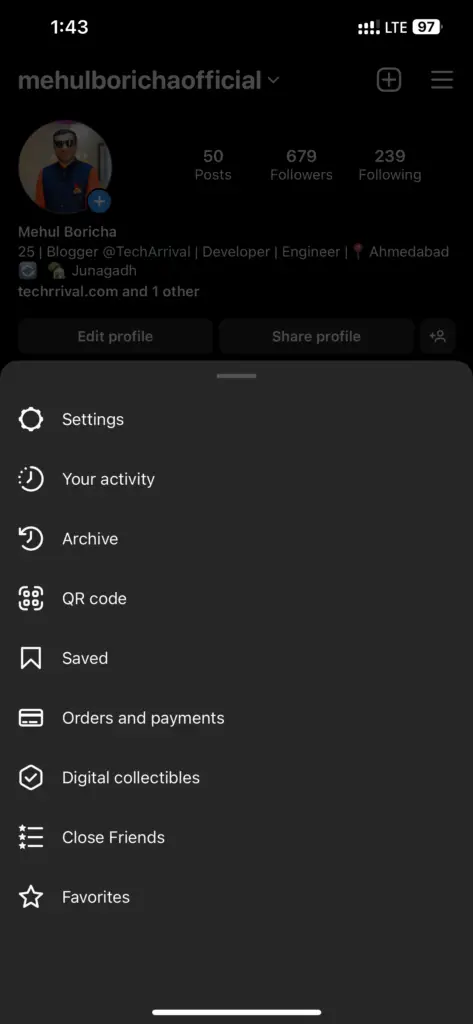 Tap the Log Out option. This will sign you out of your account.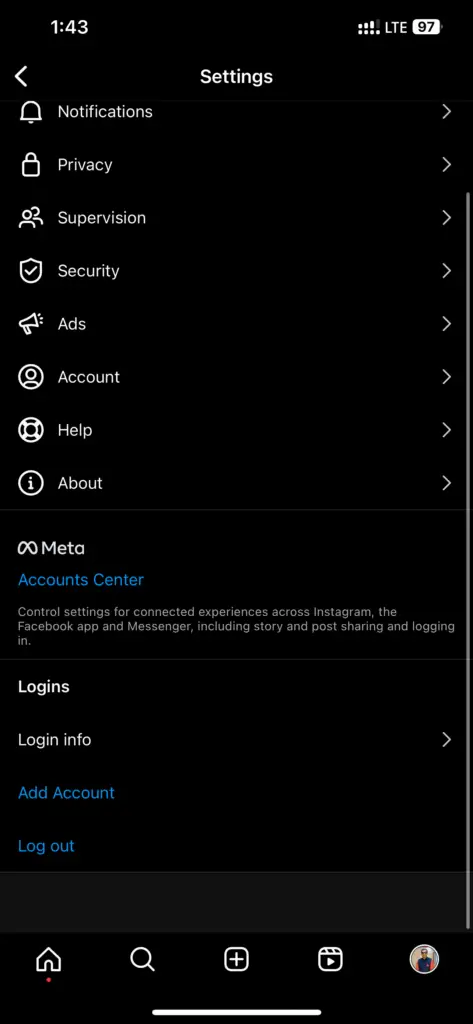 Wait for some time, and then sign in again using your credentials.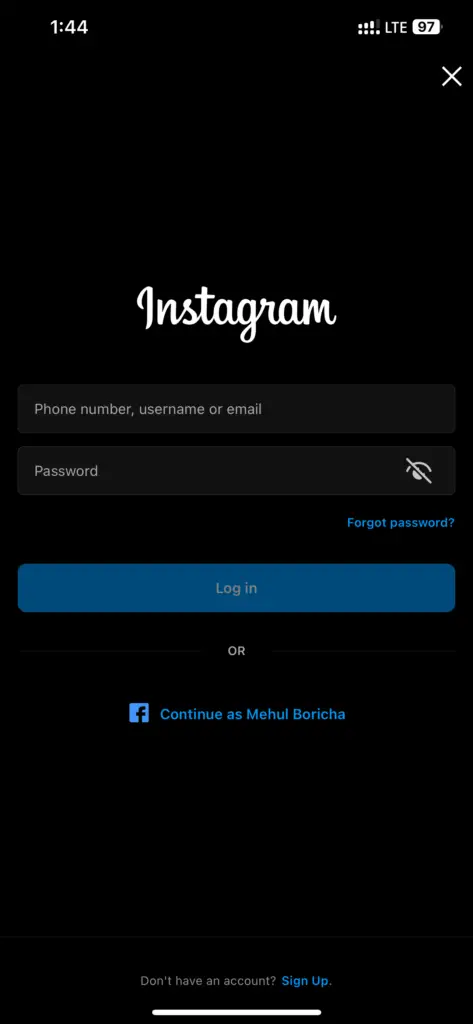 Method 4: Update your Instagram App
If your Instagram app is outdated, you should get the latest version from your device's app store.
Open the app store and search Instagram. If you see the "Update" option, tap on it. Wait for the latest update to install.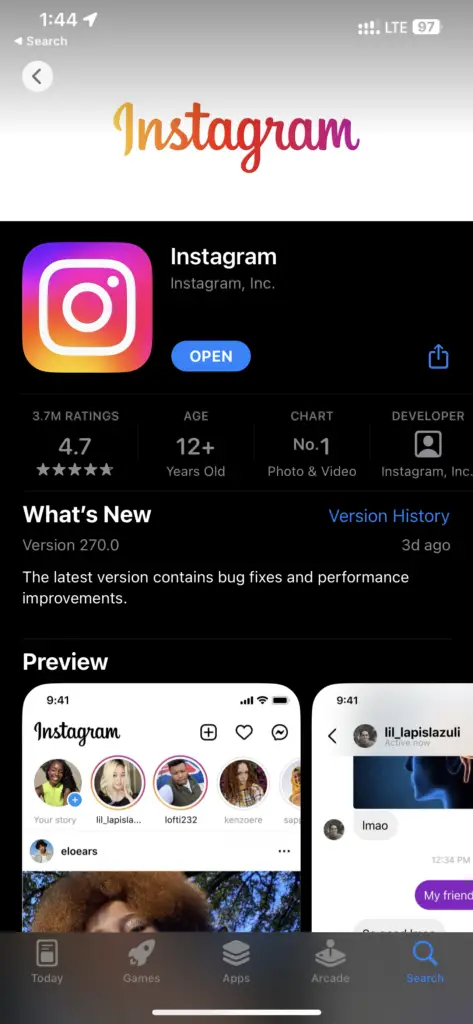 After updating the app, try to refresh your feed and see if it's working.
---
Protect Your Online Privacy With Surfshark
[The VPN that we use here at Tech Arrival]
---
Method 5: Check if You are Blocked
Instagram can block you if you perform too many activities at once. Other than that, you can get blocked for using third-party services or bots to boost your engagement on the platform.
If you see the message stating "Action Blocked," you must wait for the ban to be removed. Depending on your mistake, the ban can last up to a few days or even a month.
Instagram's "couldn't refresh feed" error is annoying as it doesn't let you see new posts. If you are facing this error, try these solutions to eliminate it. Unless your actions are blocked by Instagram, they can be easily fixed by following these simple tricks.
Also read: How to View Links You've Clicked on Instagram
Frequently Asked Questions (FAQs)
What causes the "Couldn't Refresh Error" on Instagram?
This error may occur due to poor internet connection, wrong time and date, cache, server outage, and blocked actions.
What happens when the Instagram Feed is Not Refreshed?
Without refreshing your Instagram feed, you cannot see newer posts. You will be stuck with the same posts until the error gets fixed.
How to Know If Instagram Servers are Down?
You can find out about the Instagram server outage on the Downdetector website.
How to Refresh your Instagram Feed?
You can refresh your Instagram feed by simply pulling down the screen with your fingers and leaving it.
Can I Have Multiple Instagram Accounts?
Yes, you can have more than one Instagram account.