We often click on links while browsing on Instagram. Be it a targeted ad or a link from someone's profile, story, or post. Sometimes we need those links again, but as the links open in apps inbuilt web viewer, it won't appear in your browser history.
Luckily with Instagram, you can easily get those links back. Unlike Facebook or Twitter, Instagram is not that link-friendly. But they do keep track of all the links you've clicked on the app.
Moreover, you also can hide a specific link or everyone at once. If you are also in need of some links you've clicked before. Follow this article to know exactly how you can find them.
Also read: How to Fix Instagram Not Posting Photos/Videos
Steps to View Links You've Clicked on Instagram
Start by opening the Instagram app on your Android or iOS device. Now, move to your profile page by tapping on your profile icon at the bottom right corner.

In the profile section, tap on the three lines menu icon at the top right corner.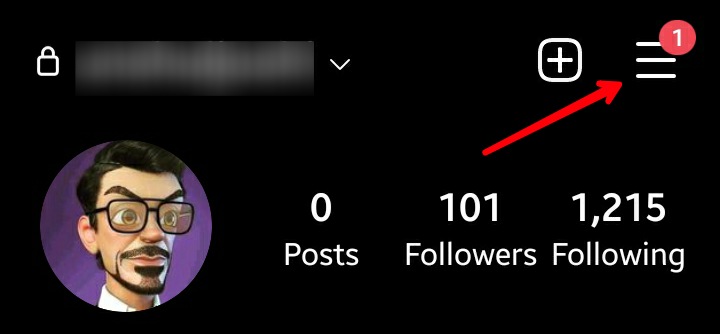 From the sidebar, tap on the Your Activity option.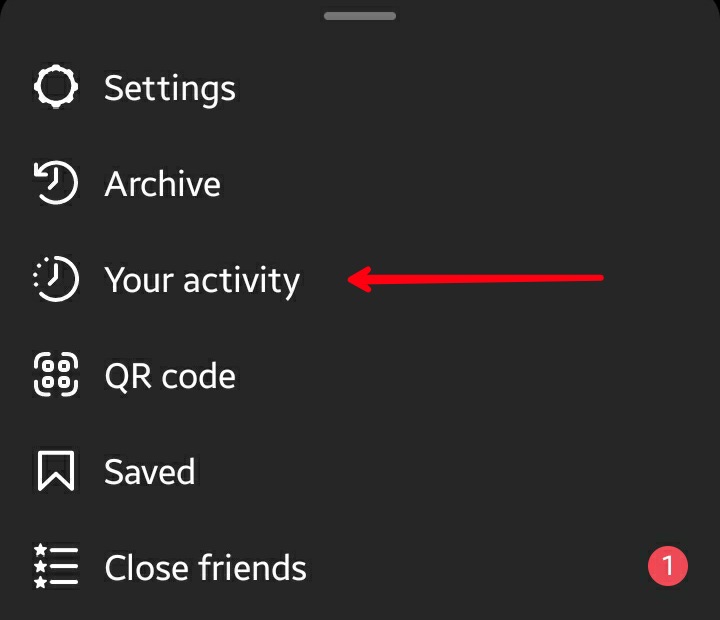 On the next page, a complete list of all the links that you've clicked will appear. It will show you every web page's thumbnail, time, title, and link. If you want to revisit any link, just tap on it, and the page will open in Instagram's inbuilt browser.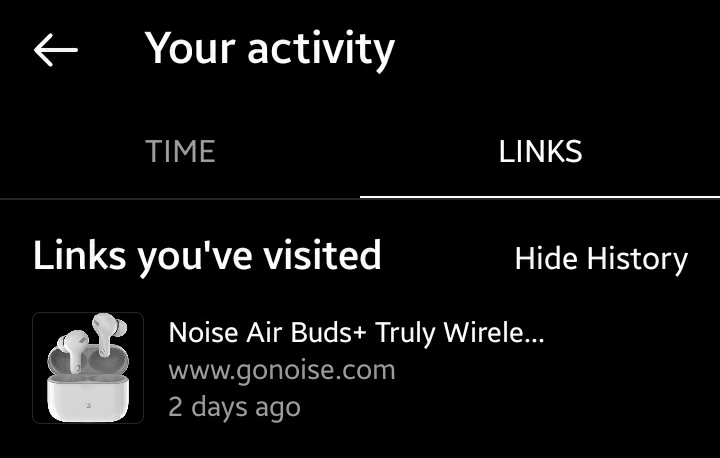 For hiding any link, you just have to long-press the link and select Hide from the pop-up that will appear. Remember this will only hide the link from the Your Activity section.
You can also remove all the links from the list. For that, just tap on the Hide History option at the top. Make sure to recheck if you need any links for later or not, as this will clear the entire list. As mentioned above, this will also hide the links from the Your Activity section only; Instagram will still have your data for their internal purpose.
This won't stop any web pages that you may visit in the future from showing up in this section. So, once you start clicking new links, they will again start appearing on the Your Activity page. 
So, this is how you can view the list of all the links you've clicked on Instagram. It's that simple, now open the Instagram app and start finding the lost pages again.
Also read: How to Tell If Someone Blocked You on Instagram
Frequently Asked Questions (FAQs)
How to Open Links from Instagram on a Different Browser?
When the page opens in Instagram's native browser, you just have to tap on the three dots at the top right corner. From that menu, tap on open in a browser. Just select the browser from the available option, and it will open there.
Is There Any Way to Recover Links that you have Hidden?
When you hide a link, it gets removed from the Your Activity section only. As the links are still on the Instagram server, you can get them by downloading a copy of your Instagram data through the Account Access tool
How to Prevent the Links from Saving Up on the Your Activity Page?
There is no way to do that. If you want to remove any link, you must remove it manually by following the method.