Instagram is a widely used platform to connect with anyone around the world. But it's also very easy for someone to block you from their profile in a matter of clicks. If you are also recently noticing someone's absence from your profile. Then either they have deleted their profile, or they have blocked you.
When someone blocks you on Instagram, you won't be able to see anything about that profile. Your previous messages, tags, comments will be gone, and it gets very hard to find their profile. Moreover, Instagram won't be informing you about this action. So, you have to figure out whether you're blocked, or their account got deactivated.
Although it's nearly impossible for us to find why someone has blocked you on Instagram, we may help you find out whether you were blocked or not in the few simple steps mentioned below.
List of Ways to Check if Someone Blocked You on Instagram
1. Try Searching on Instagram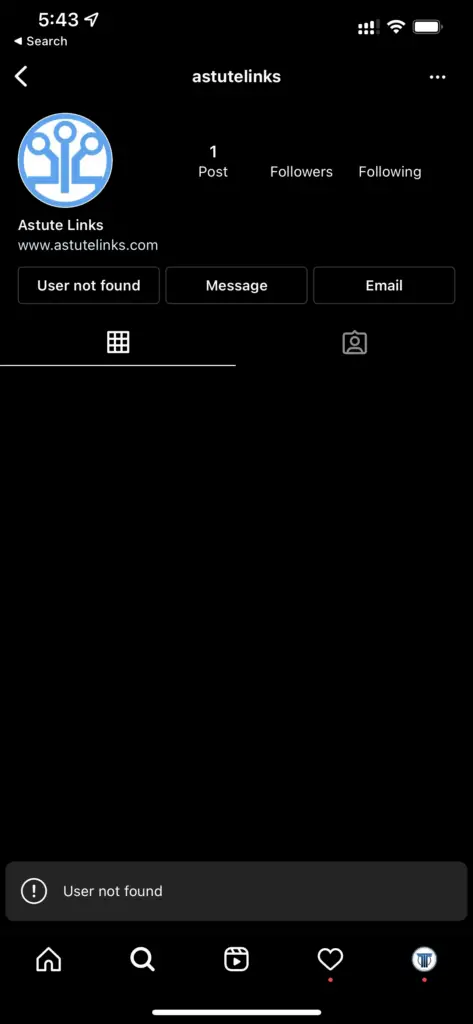 The first thing you do when trying to find out whether someone has blocked you or not is search their profile. If you can see their profile and posts(for public accounts), you aren't blocked. For a private account, if you can see their profile picture and a message "This account is Private" then it's the same. You can also send a follow request to confirm if it's working or not.
If you can see the profile, the number of followers, or posts on the profile, but nothing is showing on the post grid area, then you're surely blocked. It may also show "No Posts Yet" or if you aren't able to see the bio, that indicates you're blocked by the user.
Sometimes even if the profile shows these things, it still has an option to follow the user. Try using it; if the "Follow" button does not respond, then surely, you have been blocked. You're still gonna see that button, but the other person won't get any notifications about your action. 
However, if you search for the account and nothing pops up, it indicates the account has been deleted or deactivated by the user. Although sometimes, you cannot see the account on the search bar even if you're blocked. For that, we have other options that you can follow. 
2. Check Your Profile or Previous Messages
The next method is to look up your profile. Instagram doesn't remove the old tags, comments, or mentions from your profile, even after someone blocks you. If you aren't getting any results after searching their profile on Instagram, you can use these to open their profile. 
As mentioned in the first step, if the profile shows the followers count, but the post grid is empty, it means you have been blocked.  
Another method you can use on your profile is checking out the previous messages you have with each other. Instagram hides all the messages you have previously done for both of you only if you have been blocked. If you're still able to see the chats, that means it's all clear.
---
Protect Your Online Privacy With Surfshark
[The VPN that we use here at Tech Arrival]
---
You can also check the groups in which you both were participants. If you're able to see their name in the member's list but nowhere else on Instagram, that again indicates that you have been blocked.
3. Use a Browser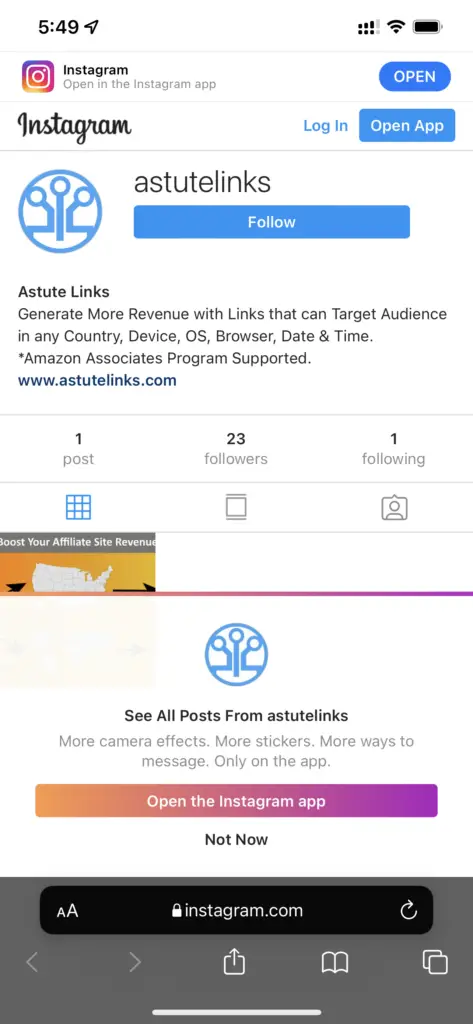 Using a browser is also a very easy way to determine whether you're blocked or not. When we use Instagram on the browser, every user has a unique link to their profile, e.g., instagram.com/username. If you know their username, just replace the "username" with their actual account and hit enter. If you're logged in to your account, it will land you on a page that says "Sorry this page isn't available", which means you are blocked.
You can also use incognito mode or any other browser to confirm whether you're blocked, or the account has been deactivated. If you can see their account in the incognito mode, it means you're blocked, but if not, the user has deactivated their account. 
4. Create Another Instagram Account
One of the easiest ways to find out if you're blocked or not is to use another Instagram account. If you have any other Instagram account, you can use it or create a new one. You can also ask any of your close friends to do this. If everything is fine from the other account then, you've surely been blocked. 
These were some of the simplest ways that can tell you if someone has blocked you on Instagram. Most social media platforms like Instagram allow their users to maintain their privacy and control their profile as they want. So, if you do any unusual activities that bother someone else, then you have chances to get blocked.
Also read: How To View Full-Size Instagram Photos
Frequently Asked Questions (FAQs)
What Happens When Someone Blocks You On Instagram?
When someone blocks you on Instagram, you won't be able to interact with that person anymore. You will also not be able to find out their profile anywhere on the platform. 
Are There Any Tools To Find Out If Someones Blocked You On Instagram?
A few third-party apps can show you the details of people who follow or unfollow you. But we don't recommend using them, you can try the method listed in this article, and it will all work fine.
When Someone Blocks You On Instagram, Can You Still Message Them?
As we mentioned, you can't interact with the profiles that block you. It means you can also not send them any messages. 
How To Block Someone Who Has Blocked You On Instagram?
When someone blocks you, there isn't any way to connect with their profile, so you won't be able to block them. It works similarly for both parties; the only difference is that the one who blocks first can unblock the other account.