Ever wondered why the picture that you captured on your smartphone or DSLR looks crisp whereas the same photo once uploaded to Instagram doesn't. Well, that's because Instagram is known to reduce the image size and only show it in lower resolution. You cannot blame Instagram or Meta (formerly Facebook) for the same. This reduction in image quality ensures that their servers does not get overwhelmed due to the size of the original image.
Now the thing is most people will not care about the lower resolution images and that's okay. But if you are someone who does then this article is for you. In this article we will cover steps to view full-size Instagram Photos (Profile Picture + Post Photos) and how to view them on a computer as well as your smartphone. You will also be able to download the photo.
Also read: 11 Best Facebook Alternatives to Protect Your Privacy
What Size is Full Instagram Photo?
Whenever you upload a photo that has a width between 320 and 1080 pixels & the aspect ratio between 1.91:1 and 4:5, the photo is kept at the original resolution. If it isn't between the above mentioned specification, there are two cases:
– If the photo width is less than 320 pixels: the image is enlarged to fit 320 pixels width.
– If the photo width is higher than 1080 pixels: the resolution of the image is reduced to 1080 pixels width (Not Cropped Just Scaled Down in Quality)
Ofcourse if the image you are uploading is of the different aspect ration than the one mentioned above you will be asked to crop the image at the time of upload.
The Above Information is Sourced from the Official Instagram Knowledge Base: https://help.instagram.com/1631821640426723
How to View Full-Size Instagram Post Photos
First, we are going to walk you through the process to see the instagram post photos in full resolution and how to download them in very simple steps.
Open Instagram.com on your web browser. Please note that this will not work on Instagram app, hence the use of a browser is mandatory for this method.
Login to your Instagram account and go the post you want to see full-size image of.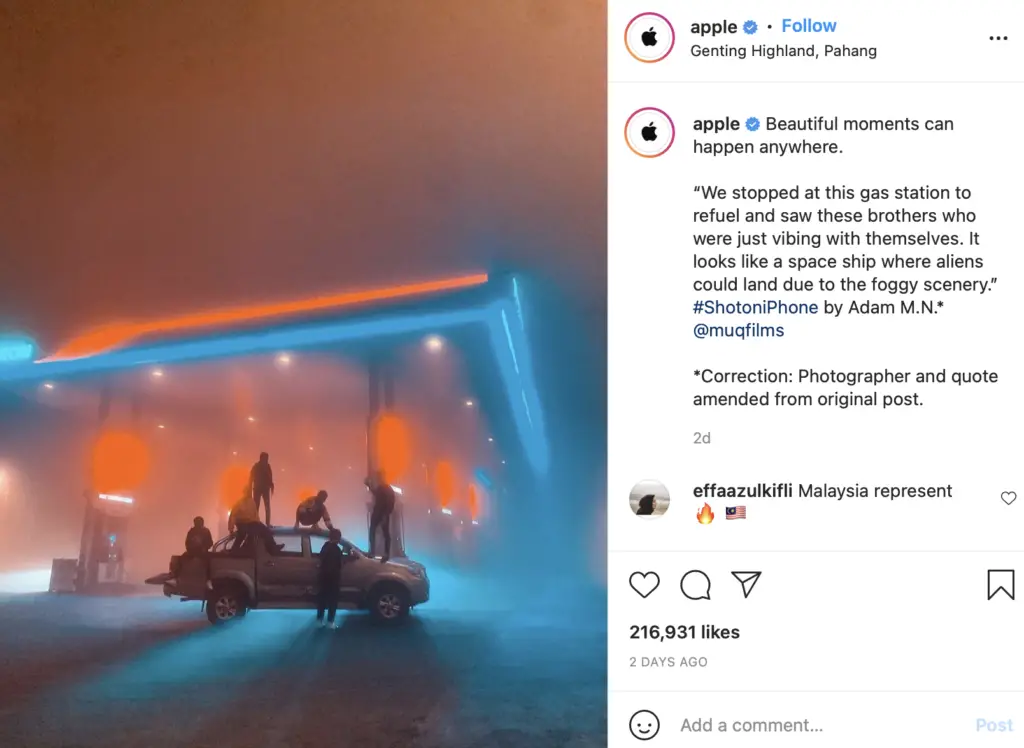 The post URL will look something like this: https://www.instagram.com/p/CV5m8gCJprT/
At the end of the URL, add 'media/?size=l'. So the above URL will look like https://www.instagram.com/p/CV5m8gCJprT/media/?size=l
Press Enter. Now, you will be redirected to the full-size image of the instagram post.
Now, if you want to download the image, you can right click on the image and click 'Save Image As' to save it to the desired location.
---
Bonus Tip:
In the previous method we appended 'media/?size=l' at the end of the Instagram Image Post URL. However, if you can also view two other sizes of the same image, namely medium and thumbnail for that image. For that,
---
Protect Your Online Privacy With Surfshark
[The VPN that we use here at Tech Arrival]
---
Append 'media/?size=m' to view Medium Sized Image
Append 'media/?size=t' to view Thumbnail of the Image
---
How to View Full-Size Instagram Profile Picture or DP
In the earlier section, we've already seen how to view full-size post picture on Instagram but that will not work on Profile Picture. Unlike Facebook, where you can just tap on the Profile Picture of someone to view it in full-size, Instagram just won't let you do that. If someone has uploaded a story you'll only be able to view that. So let's see how we can view the full-size Instagram profile picture. There are three ways we can go about this:
Using a Third-party Website to View Full-Size Instagram Profile Picture
As of now, there are a lot of websites that allows you to view and download the full-size profile picture of any Instagram user like InstaDP, InstaFollowers etc. You can find more such websites using Google. But here we are going to take an example using instadp.com.
Go to the Instagram account that you want to view full-size picture of.
Remember or copy the Instagram username of that user.
Go to instadp.com and select 'Profile Picture Downloader'.

Type or Paste the Instagram username you just copied and tap the search icon. (Complete the captcha verification, if asked)

Click the 'Full Size' tab on the page and you will be able to view the Full-Size Profile Picture of that Instagram user.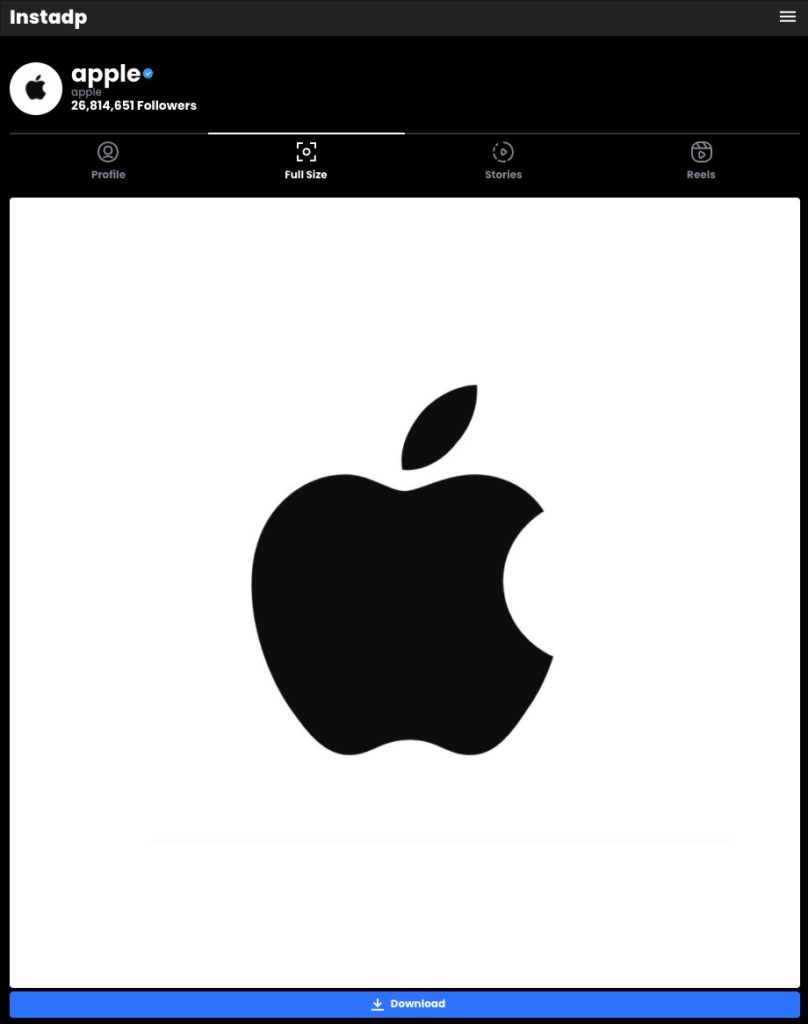 To download the image click the download button just below the image.
---
Privacy Tip: If you are using any app that requires you to login to view full-size DP, refrain from using such apps because you simply don't need to unless you are using other functionalities of the app.
---
Using an App to View Full-Size Instagram Profile Picture on iOS or M1 Mac (or later)
We will always recommend you to opt for a third-party website, instead of installing an app on your device. But if you are someone who want to do this type of stuff more often, it is quite easier to do with an app.
Install Photo Viewer For Instagram from Apple App Store.
Open the installed app. Type in or paste the username of the desired Instagram user. Select the same from the suggestions.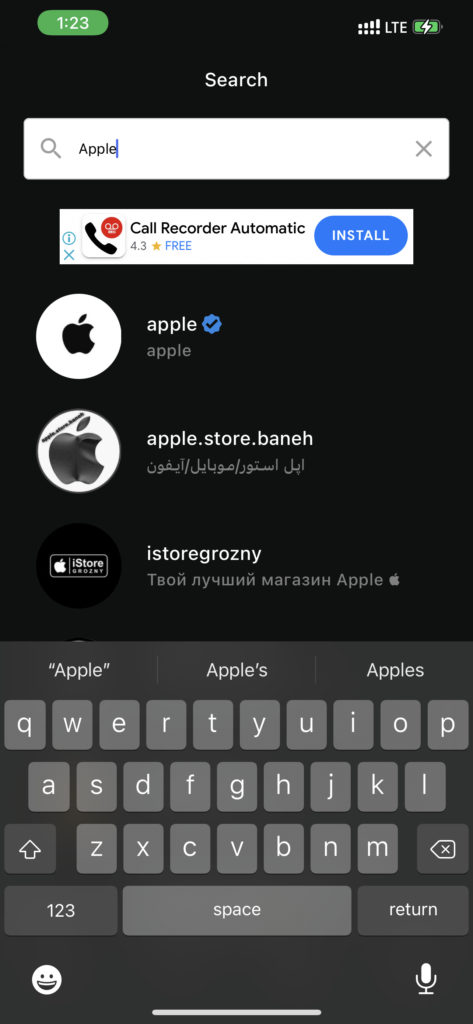 It will take a split second to view you the full-size profile picture. (You will be interrupted with an ad but you can close it with a second or two)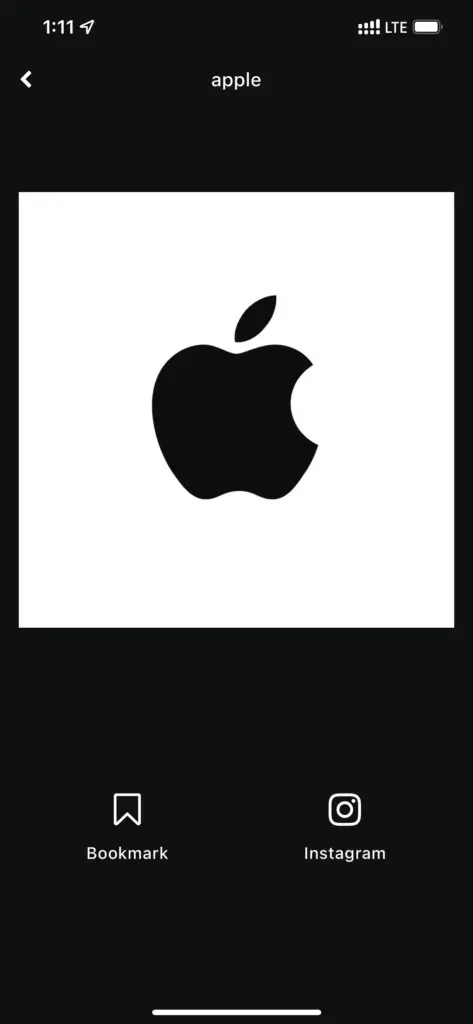 You can Zoom-in in the loaded image but there is no button to download the Image. The best way to save the image is by taking a screenshot and cropping the image to desired size.
Using an App to View Full-Size Instagram Profile Picture on Android
Unfortunately, the app mentioned earlier is only available on iOS and Mac devices. But luckily there are many similar apps on Google Play Store.
Install Profile download for Instagram (HD) from Google Play Store.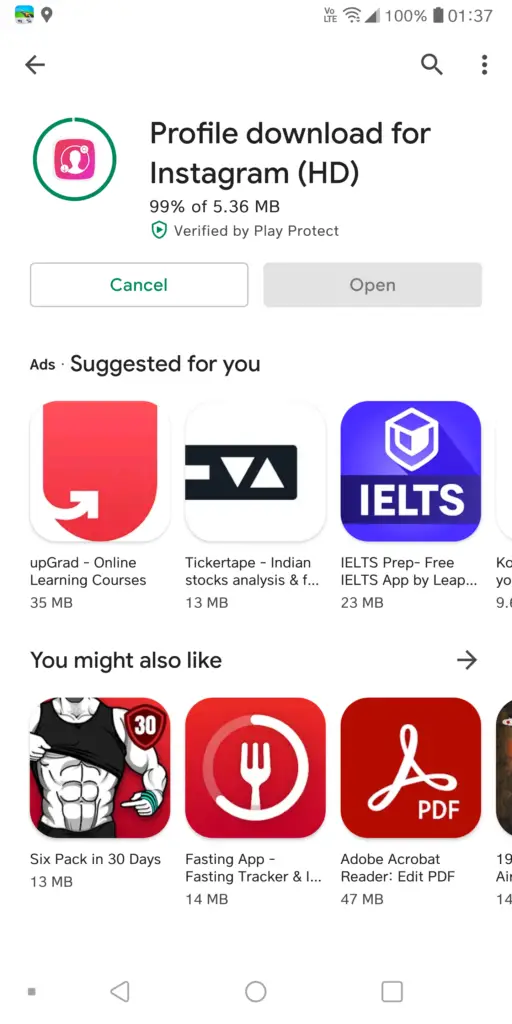 Open the installed app. Type in or paste the username of the desired Instagram user and press search.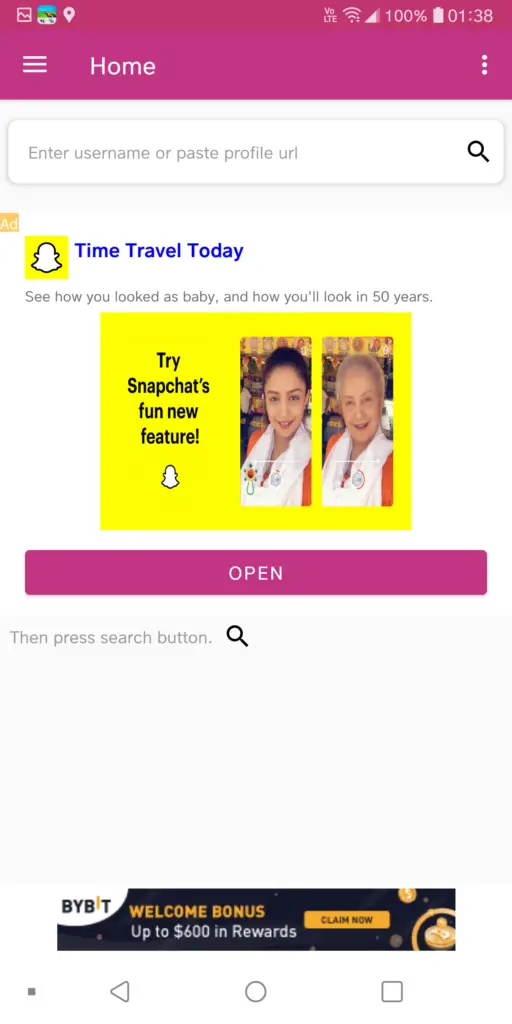 Select the appropriate user from the list. (Skip the Ads, there will be one or two in the entire process)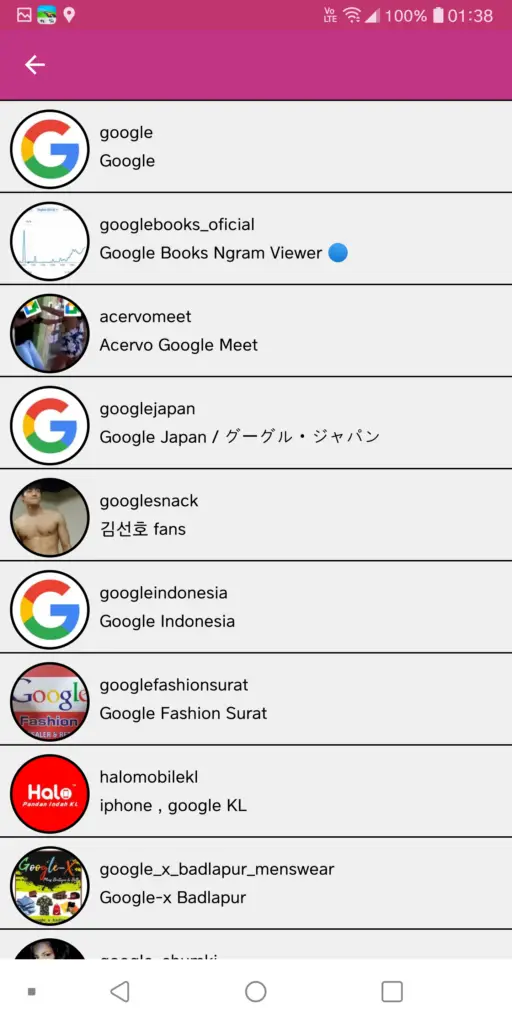 You will be redirected to a blurry image of profile picture. Tap 'View Image in HD Quality'.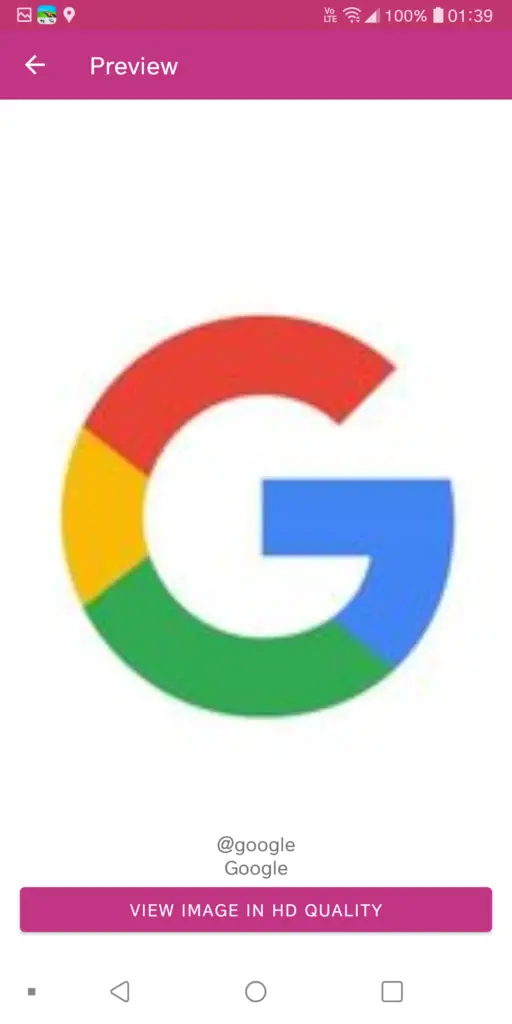 Now you can view or download the Instagram DP in full quality.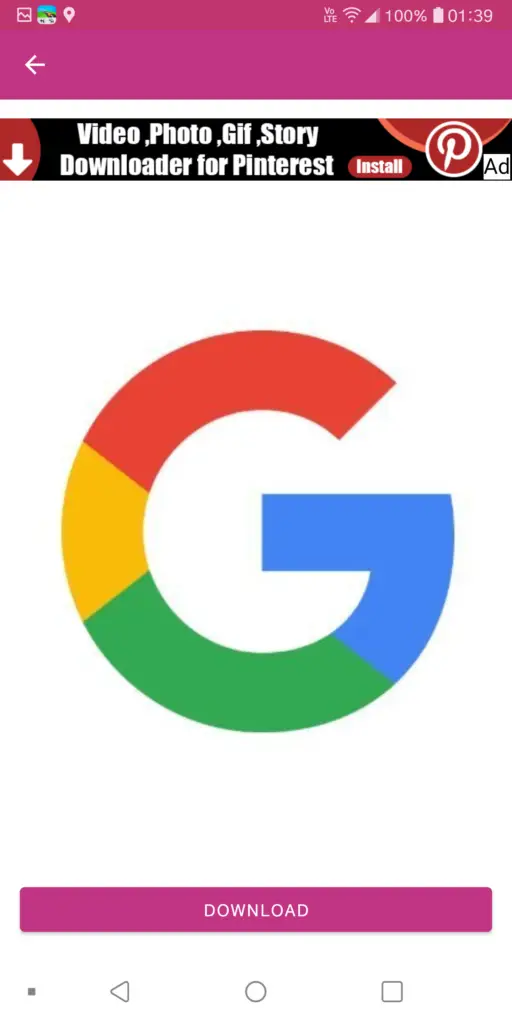 Frequently Asked Questions (FAQs)
How Do I Stop Instagram from Cropping My Photos?
At the start of this article, we mentioned the ideal size and aspect ratio which Instagram supports. Cropping of the photos only occurs when the aspect ratio of the photo that you are uploading is outside the mentioned range of Instagram. So we will suggest you to use photo editing apps to convert it to supported aspect ratio or simply use those apps which convert your photo to 1:1 aspect ratio i.e. square photos.
Can I Post 1920×1080 Resolution to Instagram?
Yes, you can easily post 1920×1080 resolution to Instagram. It will not be cropped as it is in the supported range of aspect ratio of Instagram. Then only thing that you will notice is a little reduction in the ] quality as the maximum width supported by Instagram is 1080 pixels.
Also read: 17 Best Search Engines in the World
Wrapping Up
So that is how you can view the instagram post photos or profile pictures in the full quality. We have mentioned some apps and websites in the article but there are many alternatives available for the same purpose and steps will most likely remain the same across different apps and websites. If the ones we have mentioned above stops working, let us know so that we can update the article accordingly. If you want to know any more Instagram tricks, kindly let us know using the comment section below.