A Virtual Private Network (VPN) refers to a service that allows you safely and privately access the web through routing a connection via a server and blocking all action from other users online. VPNs can facilitate successful access to region-restricted websites and hide all your surfing activities from public access.
Currently, VPNs have become so popular although no for the reasons they were originally designed for. Previously, they were meant to provide a connection to the business networks safely through the internet or make it easy for you to access a business network just from the comfort of your house. VPNs are capable of directing your entire network traffic to a network. The associated benefits include bypassing internet censorship and accessing the resources of the local network remotely. Many of the operating systems have ensured integrated support of the VPN.
How VPN Works?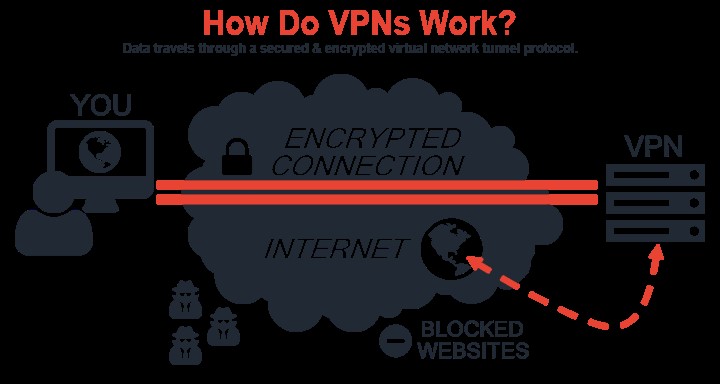 First of all, you begin with VPN software from the VPN service. This software ensures that your data is well encrypted before the provider of your internet service discovers it. The data is then transferred to VPN, and then from the VPN server to your online station which offers a successful connection to the website of your bank, video sharing site and your search engine. So your online destination ensures that your data is gotten from the location of your VPN server and not from the location of your computer.
Whenever you make use of a VPN service, your data will be encrypted and turned into encryption form to ISP and then to a VPN server. The VPN acts as the third party that links your web. This helps to completely solve your security and privacy issues in different ways. They include:
Your destination views your VPN server as the origin of traffic and not you.
You can't be easily identified or your computer as being the source of the data, the website you're browsing or the data you are transferring.
Your data will be perfectly encrypted, and therefore, even if anyone accesses whatever you're sending, they will only have access to the encrypted information and not your raw data.
Why Do You Need to Have a VPN?
A VPN itself is a way in which you can bolster your access and the security of your resources on a network that you are likely not to be physically connected to. So whatever you decide to do with your VPN is upon you. If you fall into this category, then VPN is important.
For Worker/ Student
This individual has a responsibility to utilize a VPN offered at the company or the school in order to gain access to resources posted on their network whenever they are traveling or at home. Most of the time this category of people has free VPN services offered to them, and if worried regarding the security they can always fire their VPN up to ensure there is no one preying on their connection.
The Downloader
Whether you are downloading illegally or legally, you don't want to be witch-hunted by the company for having a torrent application in your PC. Therefore, VPN is the only way to be safe when using an app such as BitTorrent. It is better to remain safe rather than pay a huge fine for something that you may not have done.
The Security Advocate
This person whether in an environment that is strictly monitored or completely open and free, should always embrace VPN services to ensure the communication is secure and well encrypted to be safe from prying individuals. Unsecured connections to them mean that someone is going through whatever you say.
Therefore you should always use a VPN whenever you work or travel or networks which you don't trust. This means that opening your phone's WIFI or your laptop in a coffee shop to Facebook or to check your email is likely to risk your data.
For File Sharing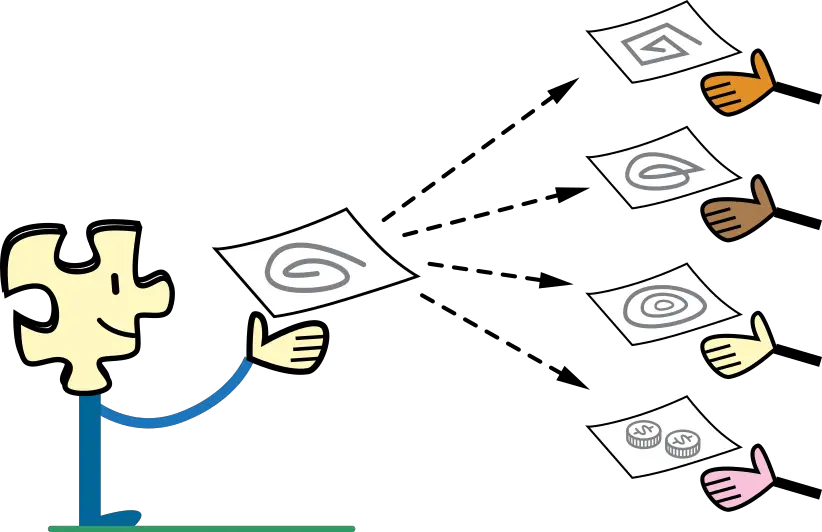 A VPN is important when you are sharing files since the VPN server helps to shield your actual IP address from individuals downloading similar torrents. This helps to cover the content of your downloads from your ISP and also makes it difficult to access blocked websites.
---
Protect Your Online Privacy With Surfshark
[The VPN that we use here at Tech Arrival]
---
To Suppress Censorship
VPNs are the best to help in accessing data that is blocked by your workplace or college or by the government. You realize most of the VPN service providers operate VPN servers from different locations of the world. And to gain access to a blocked site, you only need to connect a VPN server that has a location somewhere to the website you intend to access.
Why Are VPNs Good and Effective?
The best and most effective VPN should provide the server location, balance of features, price, protocols, and connectivity. Some VPNs are efficient and effective for occasional use, others are for individuals who carry out heavy downloading and would want to have some privacy. Here is what you need to consider.
The Protocol
When you in search of a VPN, you will come across terms such as TLS/SSL, L2TP, IPSec, etc. You realize all these protocols can offer a good and secure connection although each one of them has some drawbacks.
Logging
Whenever you enhance a connection with a VPN, you have enough trust with the provider of the VPN service with your information and data. Your communications will be much secure from preys, although other systems sharing the same VPN, can log into your data if they wish. Therefore, make sure you understand the logging policies of your provider before you sign up.
Exit & Corporate Locations
Considering why you're using a VPN, the exit and corporate location you select are so important. Therefore, if you want to be around a restriction of the location, you should ensure the service provider of your VPN has their servers from the UK. If the service you're getting is from the US, those are subjected to laws of the US, and the data usage is only turned over upon request. Therefore, you can consider having VPN servers from several locations.
Anti Spyware or Anti-Malware Features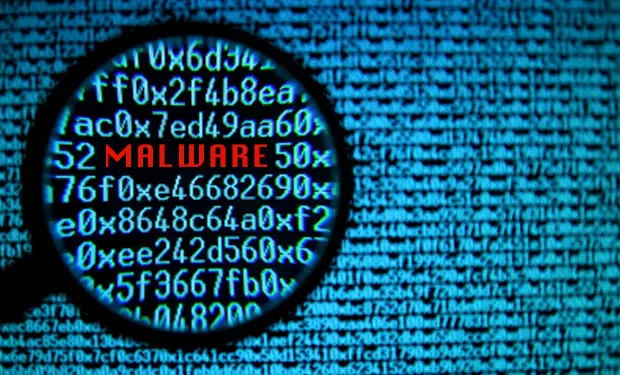 Using a VPN doesn't mean you're not vulnerable. Ensure that you utilize HTTPS where possible and be extremely cautious about what you download. There are those providers of VPN service who offer their customers with anti-malware scanners; this ensures you don't download Trojans or viruses.
Price
 Here you need to approach the user agreement with your eyes open. Go through the privacy policies for the service you want and be informed of the difference that arises in paid and free services. A VPN that comes with a good price and features is a nice deal to consider, although there are several faulty VPNs that masquerade as effective. Be careful.
The Final Verdict
Therefore, VPN is the best internet weapon and it should always be part of your internet toolbox. It helps greatly to safeguard your privacy while on the internet and improves security. VPNs also makes the internet to be more fun because you can access torrent without fear and watch streaming services from other countries. It is good stuff that every internet user should embrace.
We will recommend Surfshark, but you cannot go wrong with NordVPN, Hotspot Shield, HideMyAss, either. Let us know if you have other VPN Providers in mind that we don't know about yet!