Hello Guys, After a long time we are back with new tips and tricks of social networks. You might already have read our previous post about enlarging facebook profile photos. Now in this post, we are going to show you how can you view full-sized dp or profile picture on Instagram.
PS: Here we are going to use the same trick which we used in Facebook earlier.
So first let me tell you how we came across this trick. Recently I was searching for an old friend. Since there were many search results for that name and due to their privacy settings, I was unable to identify him with the available size of profile pictures.
Method 1: Using URL Modification [Deprecated]
Then we looked into the source code of that page. We found out that the photo that is visible on the profile is the resized image(150 x 150)from the original uploaded image. There was a resize string available in the URL. We just removed that string and boom! we were able to see the original uploaded full sized image. Now let's see how to do so in a few very simple steps :
Note : Below written method is not working for all instagram profiles.
Open Instagram on your desktop and go to the profile of the desired person.
Right click on profile picture and click open image in new tab.
Now find s150*150 in the URL.
Remove it from the URL and hit enter.
You should be able to view full sized picture in your browser.
PS: You can also use this trick for private profiles 😉
Update 1: The above mentioned is not working anymore because Instagram as well as Facebook introduced URL signature in the URL itself so any modification if done in the URL will return you with an error page.
Update 2: It seems that some of the geniuses still found out the way to get the full-size dp of Instagram profiles and created a platform to access them. Check out Method 2.
Method 2: Using Third-Party Services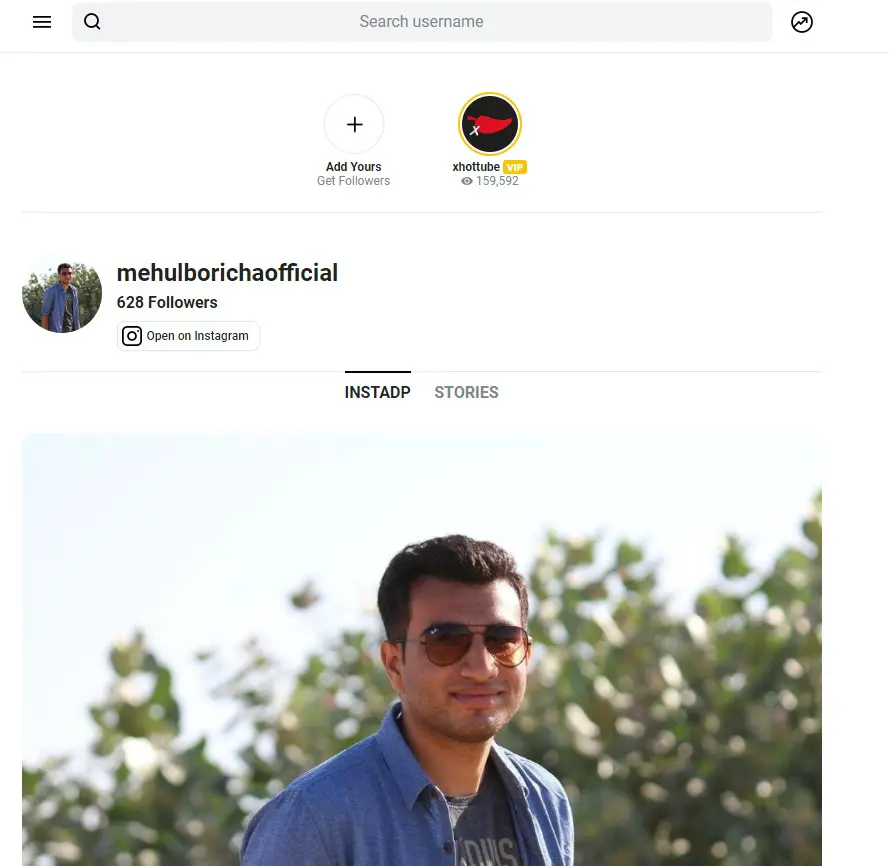 There are several websites like izumm.com and instadp.com that you have to visit first.
Enter the username in the text box provided.
Boom! You will be provided with the full-size dp of the username you just entered, whether it is a public or private profile.
So that was it. Let us know in the comment section if you know any more methods to get hold of someone full profile picture or dp. Till then, take care!