Dark Mode is a very popular feature in most applications these days. It reduces the eye strain we get while browsing our screens for long hours, especially at night. 
Most social media apps have this feature. And enabling it isn't a lot of hassle; it can be done by tweaking a few toggles in settings. But when it comes to Snapchat, things might get tricky.
Like others, Snapchat also offers a Dark Mode, only limited to iOS. However, for Android, they still don't have any in-app option to enable the dark mode. However, there is still a way to get around it.
This article will list the complete method to enable dark mode on Snapchat for both iOS and Android.
Also read: How to Screenshot Snapchat Without Them Knowing
How to Enable Dark Mode in Snapchat for iOS?
As we mentioned, enabling dark mode on iOS is pretty much straightforward. It is similar to most of the other applications. Although it also got the feature last year only. So to get started, make sure you're on the latest update of Snapchat.
Open the app, and from the home screen, tap on the bitmoji or the profile icon at the top left corner.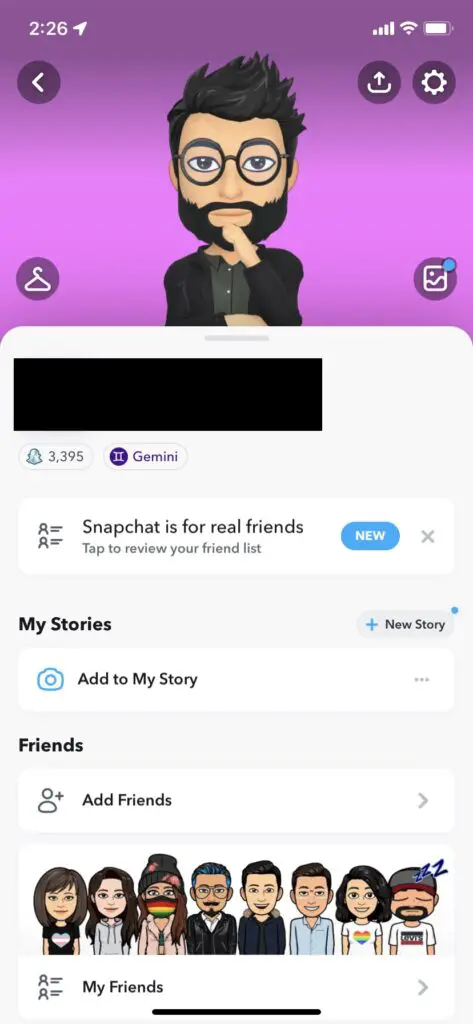 It will open your Snapchat profile; from there, tap on the settings icon at the top right corner of the screen.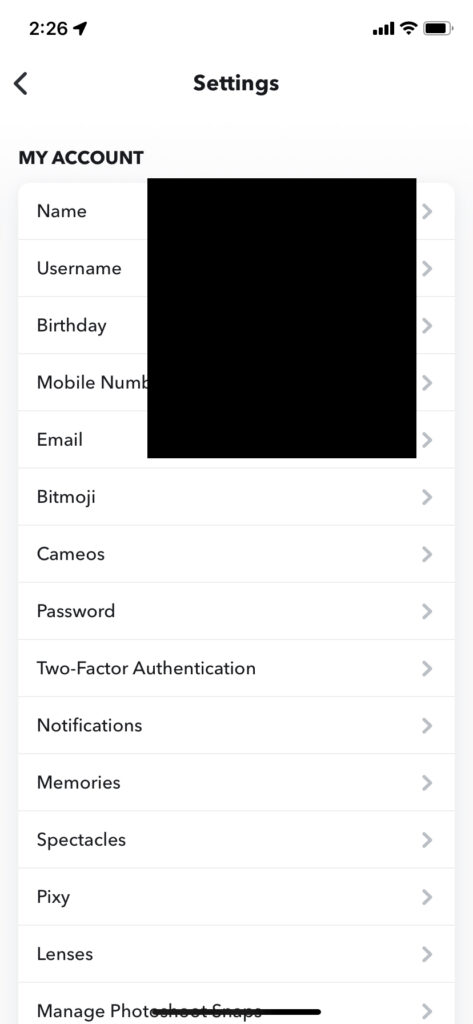 On the next page, scroll down in the My Account section until you find the App Appearance option.
In the app appearance option, you will have three options. Select the Always dark option to enable the dark mode.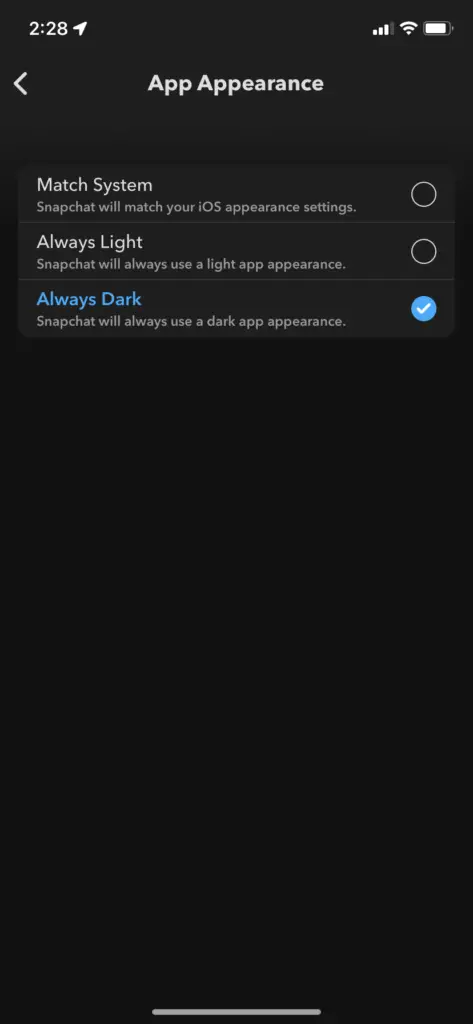 How to Enable Dark Mode in Snapchat for Android?
There is no option available in the Snapchat app to enable dark mode for android devices. The first quarter of 2022 has already ended, and still, there isn't any update on this.
The only option that remains here is using the force dark mode feature on your android smartphone. Some people don't like that, but that's the only option you got for now. So, to enable dark mode in Snapchat for Android through force enabling, follow the mentioned steps:
Start by opening the Settings app on your android device. Make sure you have already enabled the regular dark mode feature.
Scroll down to the bottom and select About phone.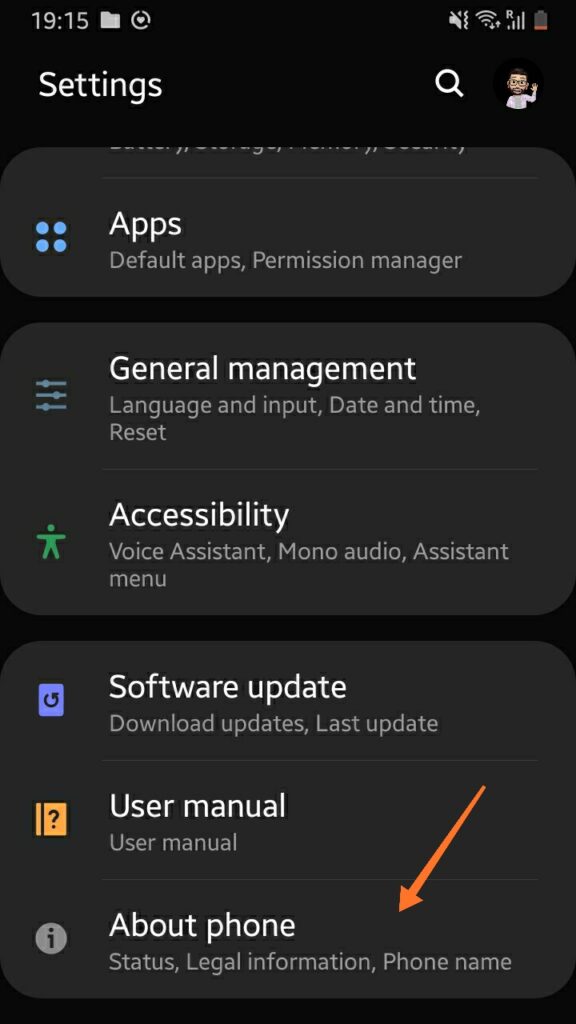 Depending on your smartphone's UI, find the Build Number and tap it seven times; it will notify you after three clicks that you are enabling the Developer Mode.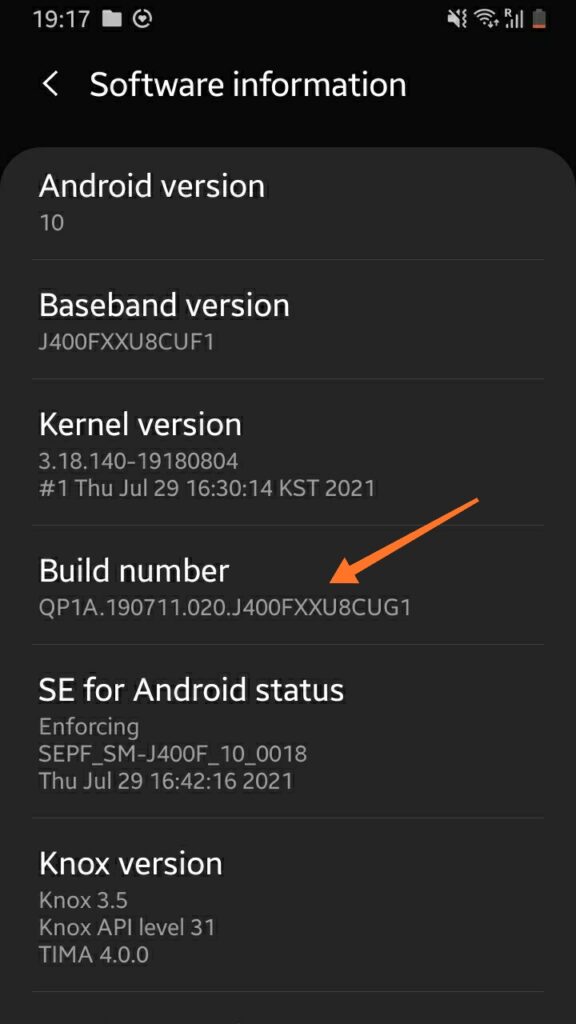 Once you enable the Developer Mode, open the Settings home page again. Scroll down and select the Developer options.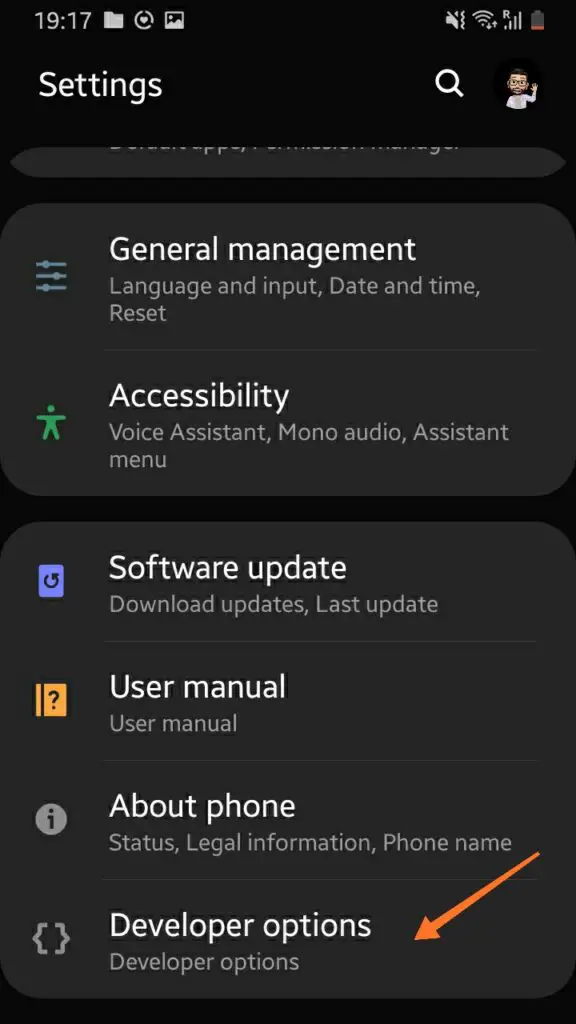 Now find the Force Dark Mode toggle and enable it.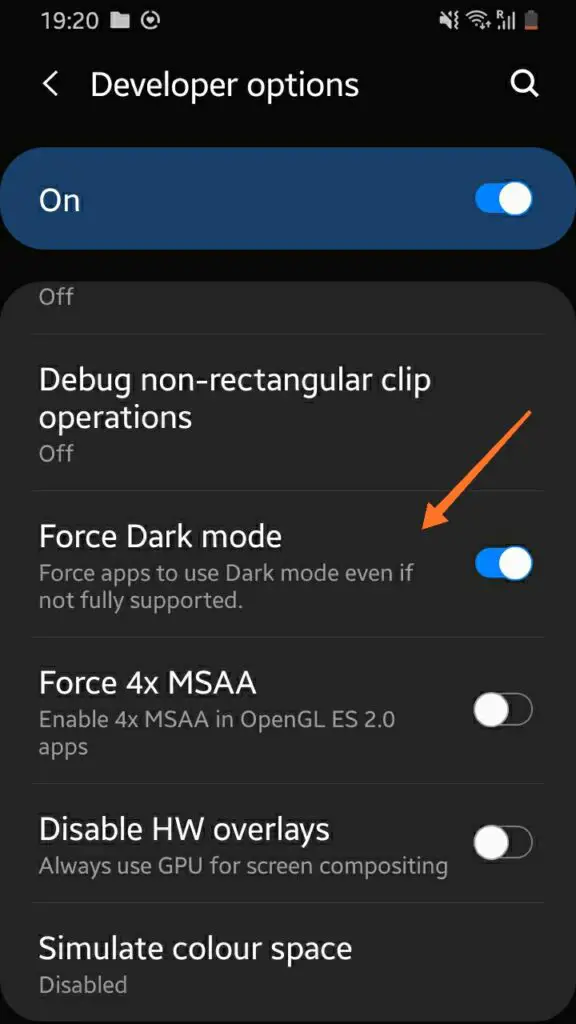 This will invert the dark mode in Snapchat and other apps that aren't supporting this feature, including the default apps.
This method may not work for you if you're on a new version of Snapchat. So, you have to download an older version of the app.
Unfortunately, you can't install it through the Google Play Store. To download an older version, you will have to use any third-party websites like ApkMirror, APKPure, etc.
---
Protect Your Online Privacy With Surfshark
[The VPN that we use here at Tech Arrival]
---
Now open any of these websites and download the Snapchat app. The older versions may not have the latest features and updates, but they will work in the dark mode. Once you install the app, you will see the changes immediately.
So, these were the only possible methods by which you can enable dark mode on Snapchat for both iOS and Android.
Also read: How to Add Snapchat Filter to Camera Roll Pictures
Frequently Asked Questions (FAQs)
When will Snapchat Officially Release the Dark Mode for Android?
There is still no update about this from Snapchat. Even iOS devices got dark mode in 2021. So, it might take a few more updates. However, you can submit the feedback on Snapchat support, making the process a bit short.
Is There Any Other Way to Get Dark Mode on Snapchat for Android?
Other than the methods we mentioned, you can download third-party apps that force dark mode on all the apps on your device.