Whenever we get annoyed, spammed, or conflict with someone on Instagram. We tend to block them from our profiles. They can be someone we know, our friends, colleagues, or even family members.
When you block someone, Instagram won't let them see any future updates from you, and neither will let them interact with your profile.
However, things aren't going to be the same forever. You might again be friends, or you want to check out their profile for a while. You first have to unblock them from your profile for that to happen.
If you're wondering how to do that. This article will tell you the step-by-step process to unblock a profile on Instagram.
Also read: How to Restrict Someone on Instagram
List of Ways to Unblock Someone on Instagram
There are mainly two methods by which you can unblock any blocked user. And the steps are also very straightforward as well. The first is by just searching on Instagram, and the other uses Instagram settings. So, let's start with the easier ones first.
Steps to Unblock Someone using Instagram Search
Open the Instagram app on your smartphone and navigate to the Search tab at the bottom of the app.
Now enter the username of the profile and tap on the profile. Try the second method if you don't remember the username or it's not showing up after searching for some reason.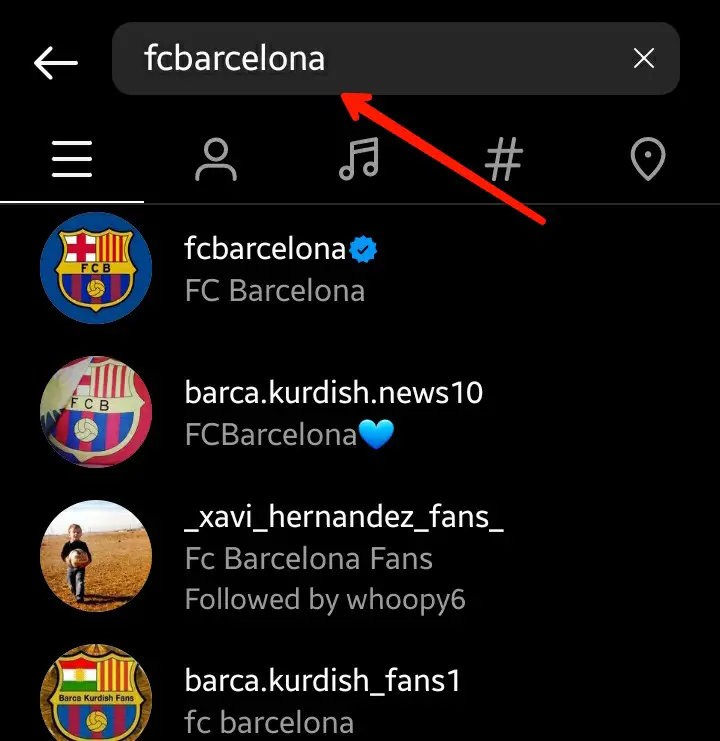 Once tapping on the profile, you will be on the profile page. You can see most of their information here, but you will see only blank space in the post grid section.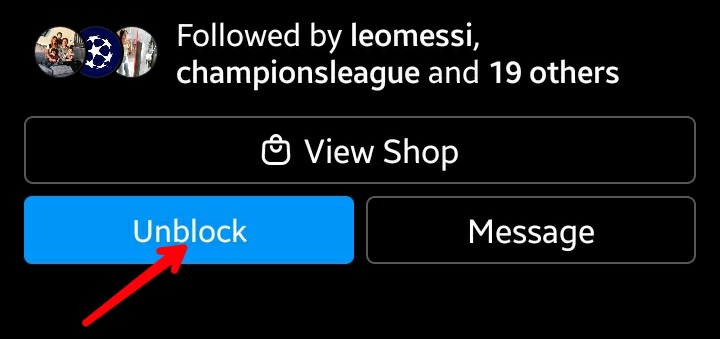 You usually see a follow or following button; you will see a unblock button. Just tap on it, then a pop-up will appear to confirm your action. Again tap on unblock to confirm.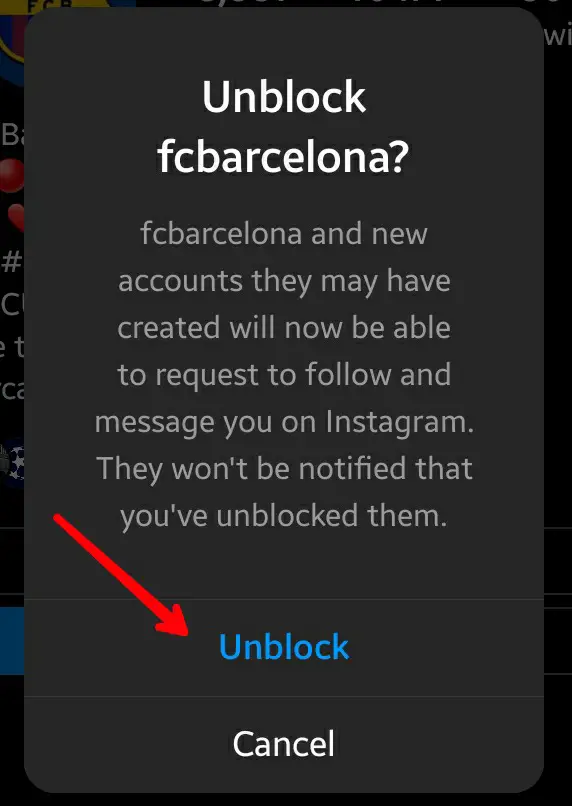 Now to see their posts swipe down and refresh the page.
Steps to Unblock Someone using Instagram Settings
The first method might look easier and time saver. But there are chances the person you've blocked has changed their name or username on Instagram. So, it won't appear on the search results.
For that, you can use settings; it will let you unblock that particular account and let you know the list of all the accounts you've blocked. So, let's see how that works.
Open the Instagram app and navigate to the profile section from the bottom right corner.

Tap on the three lines menu at the top right corner of the profile page.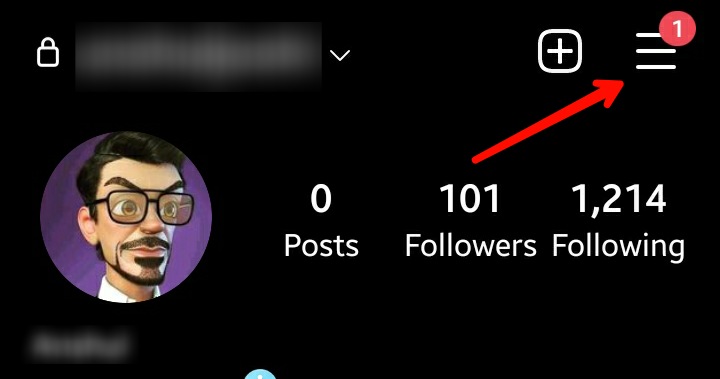 Now tap on Settings from the menu that appears.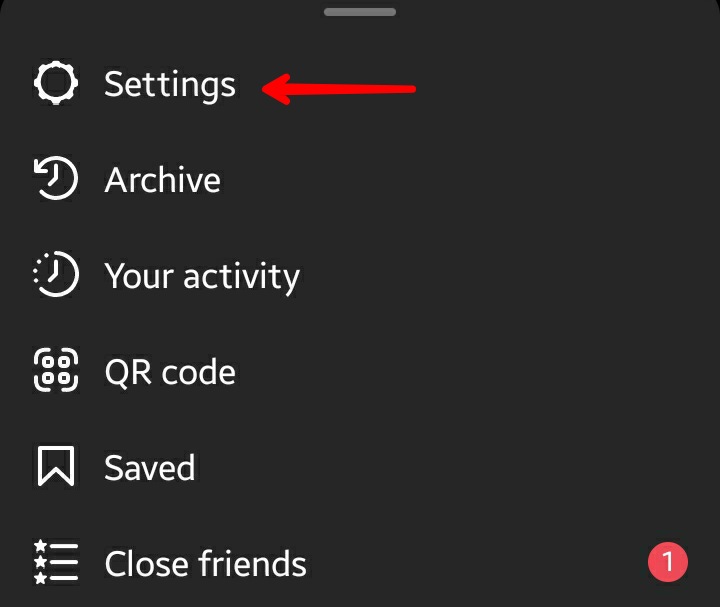 On the Settings page, select the Privacy option.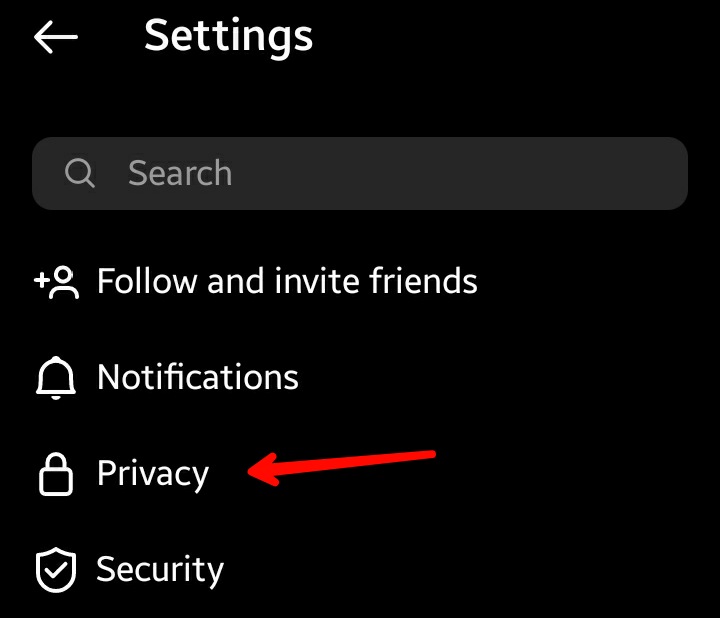 Now scroll down until you find the Connections section. Look for the Blocked accounts option in that section and tap on it.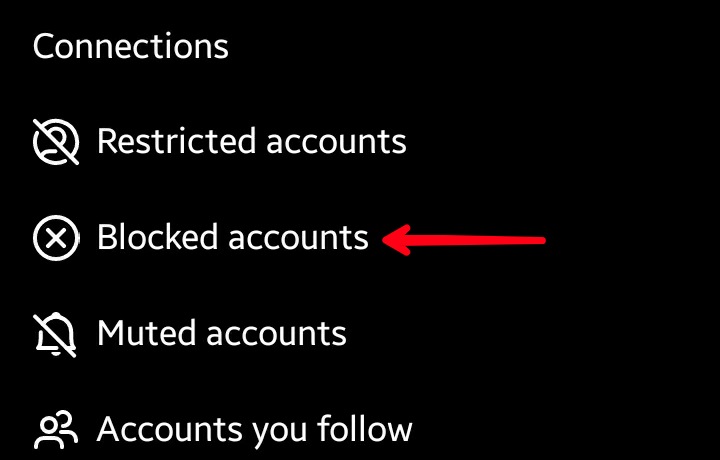 It will show you all the accounts that you've blocked.

Find the username you want to unblock and tap on the unblock button next to their username. It will again ask for confirmation, do that as usual, and the profile will be unblocked.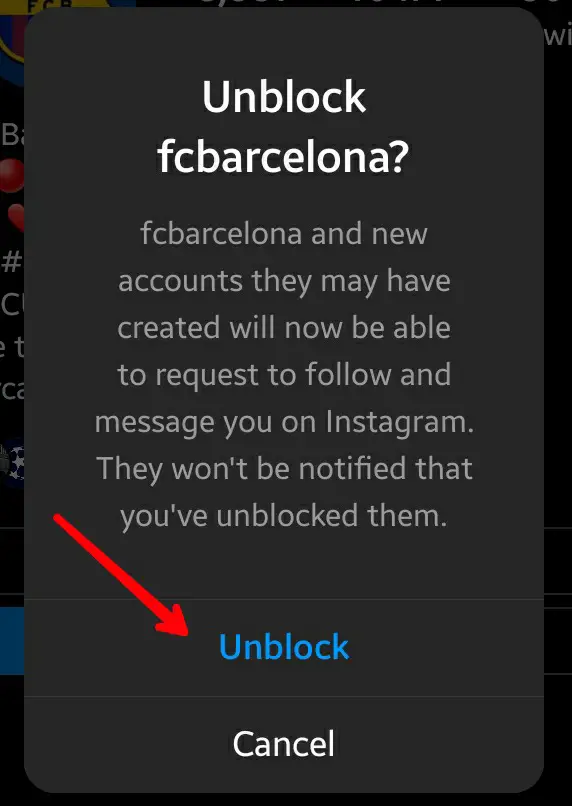 So, these are the methods you can use to unblock someone on Instagram. Unblocking a user will again let you follow or message them. And you will start receiving their posts and stories updates in your feed.
Also read: How to See Who Viewed Your Instagram Posts
---
Protect Your Online Privacy With Surfshark
[The VPN that we use here at Tech Arrival]
---
Frequently Asked Questions (FAQs)
I Can't Find the Person I've Blocked on Instagram?
If you can't find them through the search method. Try finding them in your block list in the settings. There might be a case; they have renamed their name and username on Instagram, so you cannot recognize them. Or they might have just deleted their account.
Can I Unblock Someone If They've Blocked Me on Instagram?
No, you can't; if they've blocked you first, you can't do anything about that. Until or unless you're unblocked from the other side, you won't be able to see their profile.
Will the Other Person Get Notified if I Unblock Them?
Instagram won't notify anyone when you block or unblock someone. The only thing they going to notice is your profile popping up on their feed.