It's this time of year when serious marketers start looking to the future to ensure their SEO efforts in the months to come to sustain their businesses beyond the busy holiday season. If the holidays aren't being kind to your business or website this year, there are things you can do, starting right now, to turn the tides and start this year on the right foot.
More often than not, it's the things that are neglected, under-utilized, under-monitored that can do the most damage. The following list of SEO tactics addresses some of the most common roadblocks to better rankings. Which of these things have you been neglecting? Which have yet to be implemented as part of your SEO strategy?
Also Read: Beginner's Guide to SEO
List of Best Marketing SEO Tactics
#1: Keep Content Standards High
Good content is the foundation of good SEO. It doesn't matter how many keywords are used in a blog post if that post is sub-par, too short, or is the only new content that has hit your site in the past six months. This is one area where the expense of hiring professional content creators can actually improve ROI.
Using copywriters and other content creation professionals will help ensure better rankings. Most people who write or contract with writers to produce online content understand the importance of SEO and all the things that help improve rankings. If you choose to work with an agency, choose the essay writing services that meet the content needs of your website. Always vet professional services to ensure they are using the most recent and relevant SEO tactics in the writing and formatting of the text before contracting for content creation services.
#2: Get a Site Audit
Site audits uncover problems with SEO that most marketers would either not think of in the first place, or not know how to check or monitor. No matter how insignificant any particular issue may seem, it could be doing more damage than you realize. A site audit will help ensure that no question goes unaddressed.
#3: Cover All the Basics
While clearly not the only things to consider, there are certain elements of SEO that most marketers think of first when doing self-audits or quality checks on their own sites. Here are just a few of the fundamentals that have the most significant effect on rankings:
Resolving all 404 Errors
Putting 301 redirects on all broken links
Ensuring adequate server space for spikes in site traffic
Speed and mobile optimization
The above items might already be in place on specific platforms, but that does not mean they are already optimized. Don't rely on a hosting company to guard your company's brand messaging. Be certain that all pages are optimized with proper branding, including 404 and 301 redirect pages.
#4: Remember: Keywords Still Matter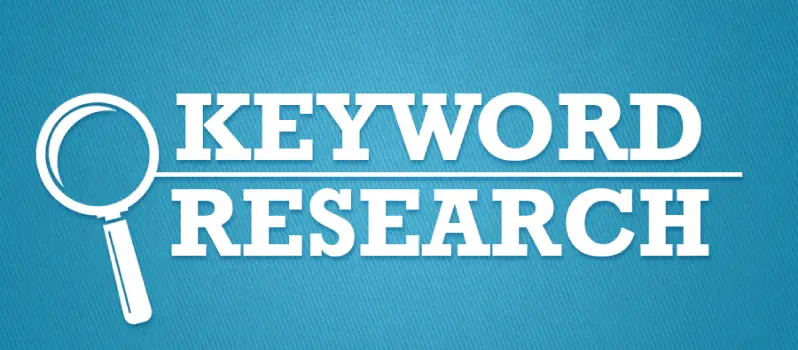 In fact, they matter more than ever. The key is using them properly and researching the most relevant ones for every blog post, article, sales page, and landing page. In holiday and post-holiday terms, that means researching seasonally-relevant keywords that go beyond the typical "Black Friday" and "Cyber Monday" fare.
Too many companies settle on a single list of keywords and keep recycling them indefinitely. The most successful content demonstrates an understanding of not only how keywords are used responsibly, but also how quickly they change and evolve to meet ever-changing market demands.
#5: Publish Fresh Seasonal Content
Contrary to popular belief, seasonal content is not evergreen. Linking to the same posts, pages, and curated content you did last year won't get the same results. Remember: fresh, new, unique. Curated content is fine, but branded original content that has not been published before is always the better bet.
One of the best ways to optimize SEO in this area is to observe and monitor what the competition is doing and emulate their strategies in a way that defines your brand. Working with content creators with industry knowledge and experience is a good idea. Detailed briefs and style guides that clearly outline content objectives are mandatory, including clear instructions and information on how to implement SEO.
#6: Optimize Weak Pages
Any site pages that are under-performing are also under-optimized. Begin by considering all the basics outlined above. Determine which pages are contributing most to bounce rates. Follow through with making changes to keywords that aren't trending anymore. Analyze content presentation and delivery for quality and ditch any that lacks relevance or could lead to site visitors clicking offsite. All of the above can lead to spikes in traffic to those problem pages.
#7: Promote on Social Media
Present content with quality visuals paired with clear calls to action (CTAs) that lead to unique site visits and other actions that get the attention of the search engines. Some major bumps in off-page SEO can be achieved by using CTAs to increase site traffic, share content (back-linking), or leave positive reviews.
PROTIP: Using terms like "free shipping" "free delivery" and "rebates" are great to use in captions that include CTAs since they put those words and phrases in the forefront of the mind of the reviewer.
#8: Engage On Social Media in Real Time
Designate specific people to monitor and quickly respond to social media inquiries as well as engage in conversations on all major social platforms. If that seems like too tall an order for local staff to fill, consider hiring a virtual personal assistant to do it.
The more engaged people feel with a specific brand, the more apt they will be to respond positively to those aforementioned CTAs. That means generating even more site traffic just for being visible to your audience. Trying to salvage some of the holiday energy? This is the time of year when "getting together" takes high priority with people. Consider doing some live events on Facebook or Twitter to elevate engagement and be sure to direct people to relevant site pages and content as you go.
#9: Utilize Paid Ads
Contrary to some marketers' opinions, CPC/PPC ads are not a shortcut to SEO. However, when used in conjunction with on-page SEO best practices, they can help augment certain numbers including bounce rates and engagement on under-performing pages. Don't throw too much money at content that won't perform and ditch advertising on pages that don't at least break even in ROI. That leads nicely into the next point…
#10: Up Link-Building Efforts
Reach out to key influencers and ask for help promoting your content. Network with industry bloggers and ask to publish guest posts on their blogs. Don't neglect industry forums but don't put too much stock in them either. They aren't as effective as they once were. Today, and headed into the future, the most powerful back-links will be the ones that come from trusted blogs and other sources the search engines determine to be relevant.
#11: Take All Metrics Seriously
As we mentioned earlier, all metrics matter, there is no such thing as an insignificant figure when dealing with site optimization. If any part of your SEO strategy is lacking, the individual affected pages will also have a negative impact on site rankings in the Search Engines. Professional SEO auditors can dissect the numbers even more thoroughly and make relevant recommendations for boosting rankings.
Also Read: How to Track your Keywords Ranking on Google
---
Protect Your Online Privacy With Surfshark
[The VPN that we use here at Tech Arrival]
---
#12: Keep Keeping It Real
The single best way to boost site rankings is to create a brand image that is rooted and built upon trust. Here are a few ways to establish and maintain that trust:
Increase visibility on social media
Keep content relevant
Maintain high-quality standards with all content
Publish new content frequently and consistently
It is also helpful to maintain a network of trusted content creators and SEO specialists who have the opportunity to learn about and develop a solid relationship with your brand. Doing so will help add a level of authenticity to develop content that rivals even some of the biggest industry competitors.
Conclusion
It may seem like a lot to take in, but chances are you've covered a good number of the above bases already. That leaves just two questions remaining: "Which ones are we missing?" and "Which ones could we be doing better?" Find the answers to those questions and put those answers in action. It's a recipe for end-of-year success and a prosperous new year.