As you know, Nowadays our needs are getting higher day by day. We all need & likes to customize everything according to our requirements. This also applies on our smartphone. In doing so, first of all, we need to root our phone. But if you own an HTC device, then you have to first unlock the bootloader and then proceed towards rooting process. So let's get on with unlocking the bootloader.
Known Issues
You may experience some problems by accepting over the air upgrades (FOTA – Firmware upgrade Over The Air) after unlocking the bootloader of your htc device. So, do not perform FOTA after unlocking the boot loader. you can also check out the solutions (if available) from XDA-Developers.
Read: How to Root Android Device with Framaroot
What do you need to unlock HTC bootloader?
HTC device with the locked bootloader. :P
Micro-USB Cable.
Windows PC/Laptop.
Getting on with bootloader unlocking process:
Warning:- This can potentially brick your device. So we advise following the instructions carefully. Neither we or anyone except you is responsible for any fault in your device. This will also void your warranty. Your device will be formatted, so make a backup of all data before proceeding. 
Read: How To Backup Android Device
Method 1 (Native Method)
Head over to this page and follow the instructions carefully.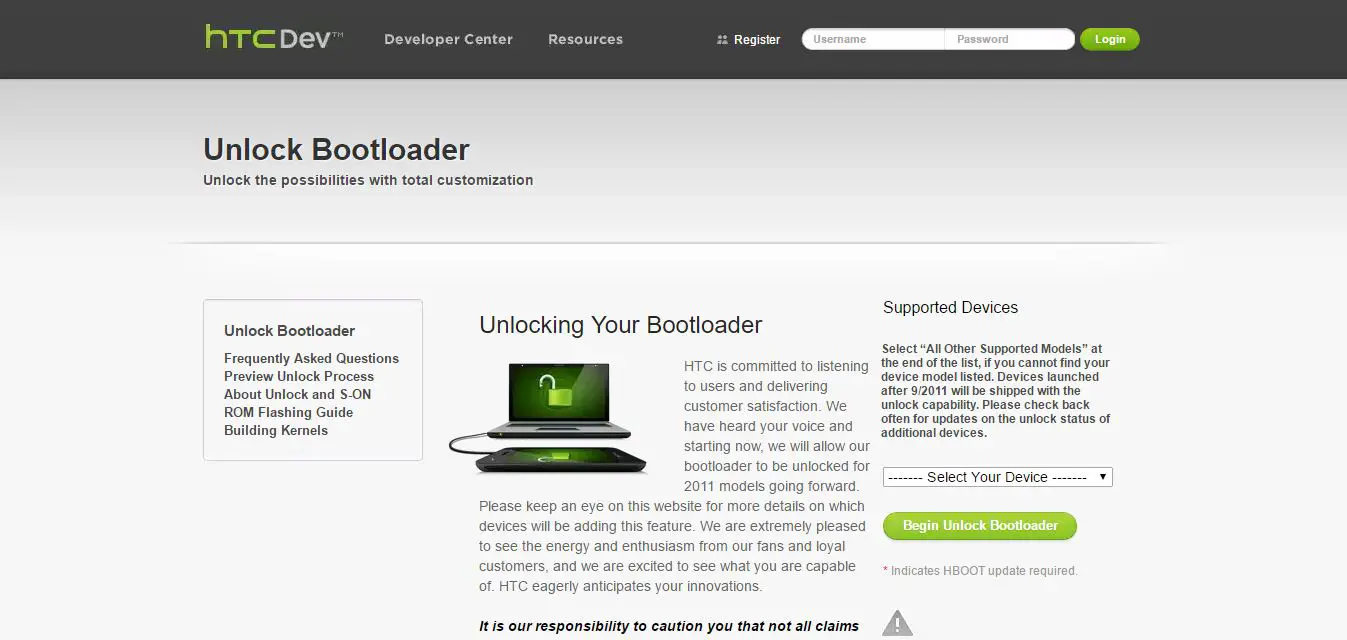 Method 2 (Very fast and easy)
Check whether your device is supported or not by kingo root using this page.
If your device is supported, download and install HTC bootloader unlock from here. If your device is not supported then you have to continue with native method i.e. Method 1.
Open HTC bootloader unlock.
Connect your device to your computer.
Select android version and enable USB debugging as shown in the software.
Your device drivers will get automatically installed.
Click unlock. It will take few minutes to complete. (Don't disconnect your phone during the process)
You will get a success message after completion. Click finish and your device will automatically reboot.
If you wanted to lock your bootloader again use relock option in this software.
Read: How to Flash Recovery Image using ADB and Fastboot
We hope that this tutorial has helped you unlocking htc bootloader. You can share your views about this article via comments below. Also if you have any query you can freely ask it down below or in private via contact us page.